Just like searching for a house, finding the perfect property for your business requires a great deal of dedication, perseverance, and strong will to get through what can be a stressful experience. However, when you finally find that ideal property, sign the paperwork, and get handed the keys, just what do you need to do after? This guide will take you through everything you need to know about the actions you need to carry out after you find your commercial property.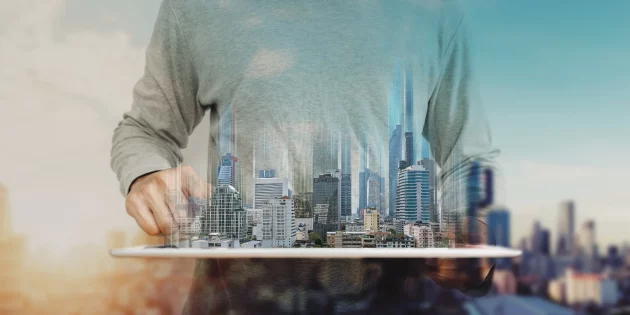 Seek out Insurance
One of the first things you need to do is get the right insurance in place. While no one wants to think about all the things that can go wrong in the workplace, it is essential if you want to ensure that your investment in this property doesn't go to waste. From business goods and gear being vandalized, the building sustaining damage to facing interruptions due to forced closure, a lot can go wrong inside and outside your property, and all will be costly to you if you don't have insurance in place. The problem is, as well, that you can't always predict the damage that you will experience, especially when you are only in control of your building and not those around you. However, when you seek insurance coverage for your business property, you can ensure ultimate protection over the workplace, from the building to your goods inside and equipment breakdown, and more. Rather than pay for repairs to your building, or lose massive revenue streams due to a closure that was out of your control, you can ensure that you are covered for it with insurance.
Consider the Best Setup For Your Employees
You want to make the workplace a productive environment, so thinking about the best setup will be crucial. Consider the overall layout. Will the staff members sitting at desks in the office section have enough room, or will it feel too cramped? If it is the latter, productivity may take a dive. If the desks are too spread apart, though, this might also impact productivity. For example, employees that have to shout to be heard or get up from their seats to have a conversation would mean this is not a great setup. It might be worth drawing out a few floor plans before you move in the furniture, but also be prepared to re-shuffle once everyone is in.
If you have a storeroom for your products or a warehouse on the property, you need to put in place safe walkways and consider the layout of all your products. If two of your best-sellers are at opposite ends of the property, this isn't very time efficient for those employees' packaging orders.
Make the Space Your Own
Any property you buy allows you to put your own stamp on it. Your commercial property should be no different. It is the perfect way for visitors to get a taste of what type of company you are and provides a great environment for your employees to thrive in. Think about both the inside and the outside of the property and the first impression that people will have of your business. Little aspects such as keeping the car park or landscaping free of trash and looking neat could showcase you as a business that cares, giving you the competitive edge you need.