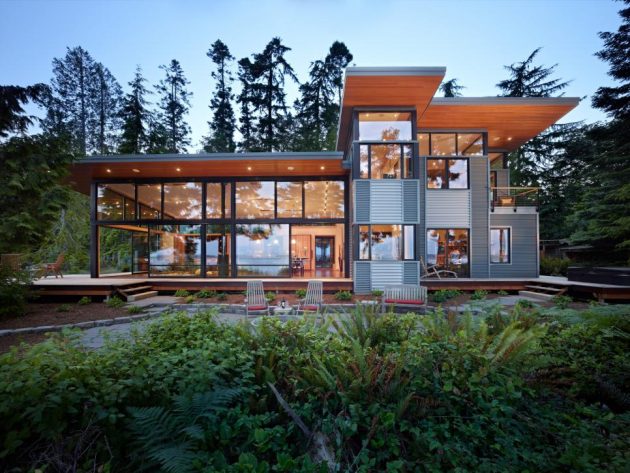 Planning on building your own house? Constructing a house is becoming cheaper than buying one outright. Unfortunately, the real estate market isn't exactly in a good standing right now. Building a house makes it easier to put a roof over your head.
Sure, you still must pay property taxes and a mortgage, but you have the opportunity to construct something of your very own image. The question is, however, which architectural style will you choose? The architectural style you choose is one of the most important decisions you must make when constructing your own home. In this article, we'll be listing off some of the best architectural styles you can model your house after.
The Modern Farmhouse
As time as passed, the modern farmhouse style has become somewhat of the norm when it comes to housing. You typically see them in places, like Kansas, Missouri, and even Massachusetts. When people think of farmhouses, they typically think of living in a very rural area with a rustic aesthetic. However, this only applies to traditional farmhouses. Modern farmhouses dial down the vintage style and add more up-to-date features as well as amenities. This style is one of the most cost-effective options, which makes it very easy to build as a result.
Industrial Style
Industrial style houses may a bit old school, perhaps even older than the modern farmhouse. However, they're still a popular choice among homebuyers and even homebuilders. It's rather simple as it uses materials, like steel and concrete to make up its infrastructure. It's not as cost-effective as the previous style and it will take somewhat longer to complete. On the flip side, it's easier to incorporate certain amenities such as home elevators.
Home elevators are one of the most expensive additions you can add to a house. But they're also a better an option than traditional staircases and can greatly increase the value of a house. Since you're building, you don't have to worry about installing additional space to fit it; you can get an elevator right off the bat. With Lifton's minimalist home elevators available, this is a perfect place for those who are looking high-quality and affordable options. Be sure to consult with one of their specialists for more information.
Local Modern
Local modern style houses are pretty much the same as any other modern home. So, you may be wondering what makes them so different from the others? What separates local modern from traditional modern is that the materials are made and used from the area you're building in. This way, your home isn't some generic modern house on the block; it's unique and feels like you were born to be here.
Things to Consider
You may be wondering which one is truly the best style. Well, there's no set answer; that's something only you can determine. Everyone's tastes are different, so what may work for others might not work for you. Make sure to take your time researching the other styles if you're looking to learn more.