Phuket, Thailand's largest island, or otherwise known as the Pearl of the Andaman, is one of Thailand's most popular tourist destinations. It has been for quite some time, actually. It is most well-known for its stunning coast line that shuffles from wide beaches and massive rock formations.
There are plenty of activities that you can take part in, but lying on the smooth beaches is perhaps the most attractive one. While we are at the beaches, it is important to note that Phuket's beach appeal has undergone a revival with plenty of new hotels and clubs that have popped up along the west coast.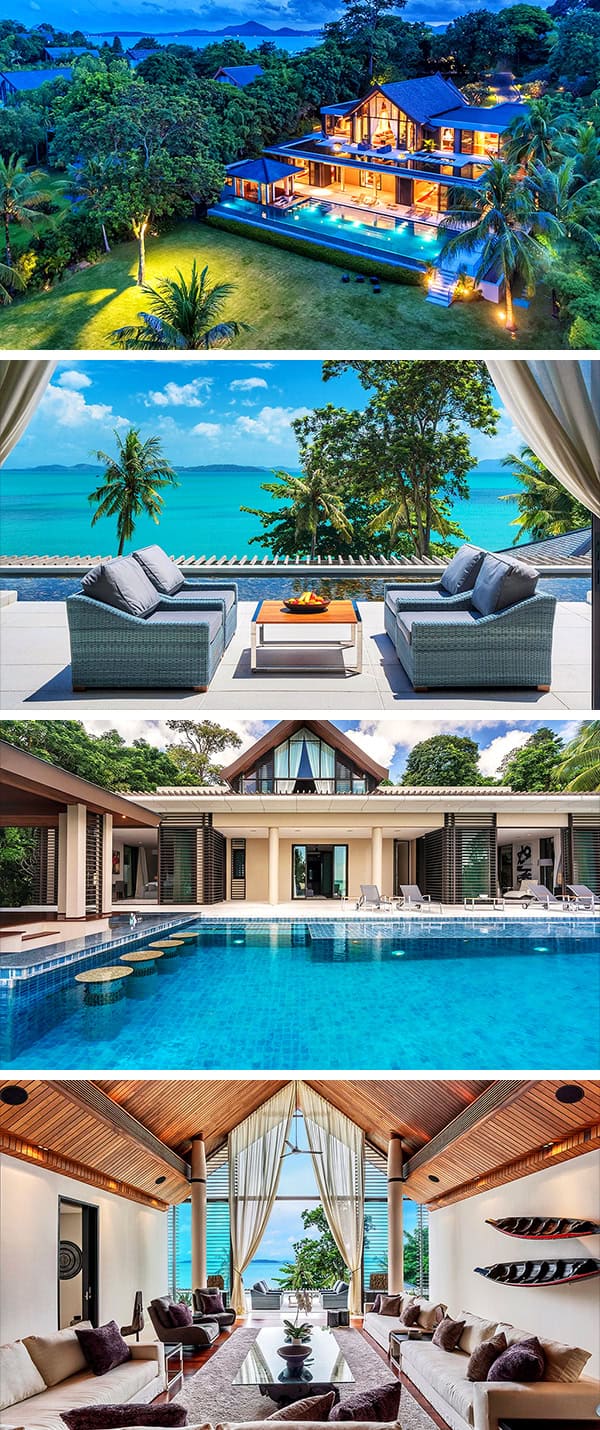 Villa Naam Sawan
One of the amazing accommodations that Phuket can offer to you is the luxurious Villa Naam Sawan that lies within Cape Yamu Estate, an exclusive development on the northeast side of the island of Phuket.
Designed by Philippe Starck and Jean-Michel Gathy, a world-renowned architecture team, the Villa Naam Sawan provides absolutely breathtaking views as it overlooks the coastline of the Andaman Sea. To top it off, it has crystal clear views of the numerous neighboring islands. The location of this villa makes it a true beachfront property suitable for a magical Thai holiday.
This luxurious villa incorporates the traditional Thai house design with the opulent lifestyle that tourists seek. It's layout offers four generously-sized en-suite bedrooms that are faced towards the ocean, making for some stunning panoramic views all day long.
It's open plan living areas are most suitable for the guest's social activities as well as a nice place to chill out in, but wait till you move outside.
You will be greeted by a fabulous 98-feet infinity pool and as if that wasn't enough, it's got a swim-up bar with a sunken sitting area to have your cocktails in.
Besides the beautifully developed outdoor areas, Villa Naam Sawan offers its guests an alfresco dining area and a cinema room for those rainy days. But it wouldn't be a five-star luxury retreat if it only offered an empty house, that's why there will also be professional staff waiting for you so that you don't have to worry about cooking and housekeeping of an 20,063 square foot villa.
Your main concerns during your stay at the Villa Naam Sawan would be finding the beach that you want to go to for the day and you can do your research from the comfort of the over-sized bedrooms, each with an en-suite bathroom and shower. Unless you want to relax by the closest beach which the villa has direct access to.