Greece is a country with a rich history and culture. It has been home to some of the most influential thinkers, philosophers, and scholars in the world over the centuries. From its stunning architecture to its beautiful beaches, Greece is truly a paradise for travelers. If you're considering making the move to Greece, there are a few things you should be aware of before you start packing your bags. In this article, we'll discuss some of the top advice for people who plan to move to Greece.
Picking The Right Location
When you're planning a move to Greece, one of the most important things to consider is your location. There are a few things to keep in mind when you're choosing where to live in Greece. First, think about what kind of lifestyle you want. Do you want to be in a big city or a smaller town? Do you want to be near the beach or in the mountains? Once you've decided on the kind of lifestyle you want, you can start narrowing down your options. Another thing to consider is your budget. If you're wanting a cheaper home, you might want to consider living in a smaller town or outside of Athens. Whatever your budget and lifestyle preferences are, there's sure to be a perfect location for you in Greece!
Renting Or Buying Property
Whether you're looking for a place to retire or just want to experience life in a different country, Greece is an excellent choice. But before you start packing your bags, you'll need to decide if you're going to rent or buy a property through a reputable real estate agent such as Elxis – At Home in Greece. There are pros and cons to both options, so it's important to weigh them up carefully before making a decision. For example, if you're on a tight budget, renting may be the better option for you. Prices for properties can vary greatly depending on location in Greece, so be sure to do your research before making any decisions. Similarly, you'll also need to consider your length of stay. Are you planning on living in Greece long-term, or do you think you may only be there for a few years? If you're not sure how long you'll be staying, renting will give you more flexibility. However, if you know Greece is going to be your new forever home – then go ahead and start viewing different places to make some roots!
Dealing With Greek Bureaucracy
Greece may be a beautiful country to live in, but it's also notorious for its bureaucracy. If you're planning to move to Greece, here are some top tips for dealing with the bureaucracy:
Be prepared to fill out lots of paperwork. Whether you're applying for a visa or residence permit or opening a bank account, you'll need to complete numerous forms and documents. Make sure you have all the required paperwork in order before starting the process.
Allow plenty of time for everything. Don't expect things to happen quickly when dealing with Greek bureaucracy. The process can often be slow and frustrating, so it's important to be patient.
Be prepared to pay fees. Many administrative tasks in Greece require payment of fees, so make sure you have enough money set aside to cover these costs.
Get help if needed. If you're finding the bureaucratic process overwhelming, there are organisations that can provide assistance, such as the Greek ombudsman's office.
The Cost Of Living In Greece
Greece is a great place to live, but it can be expensive. The cost of living in Greece can be high, depending on your lifestyle and where you choose to live. Here are some tips to help you manage your finances and make the most of your money while living in Greece:
Know your costs. Before you move to Greece, research the cost of living in different areas. There are many beautiful places to live in Greece, but not all of them are affordable. If cost is a concern for you, consider living in an urban area like Athens or Thessaloniki instead of a resort town like Mykonos. You can use online calculators to get an estimate of your monthly expenses. This will help you budget and make informed decisions about where to live.
Consider your lifestyle. The cost of living in Greece will vary depending on your lifestyle. If you are a student or working professional, you may be able to get by on a tight budget. However, if you have a family or enjoy a luxurious lifestyle, you will need to account for higher costs.
Get creative with housing. Housing is one of the biggest expenses when living in Greece. If you want to save money, consider renting an apartment instead of buying a house or villa. You could also look into shared housing arrangements like rooming with friends or renting a space in someone's home.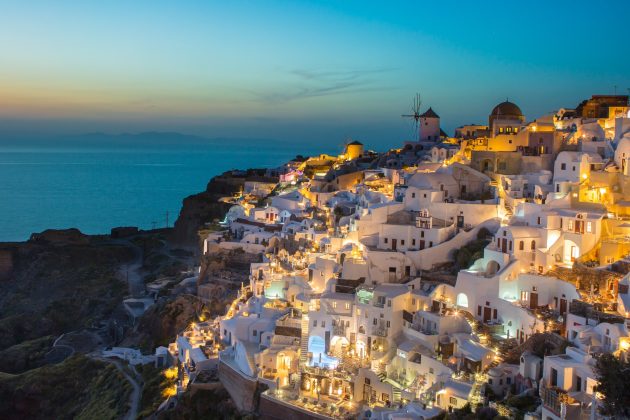 Making Friends And Fitting In
When moving to any new country, one of the things you need to do is make friends and fit in. That can be easier said than done, but there are some things you can do to make it easier. Here are some tips:
Talk to your neighbors. Getting to know the people who live around you is a great way to make friends and feel like you belong.
Join a club or group. There are many clubs and groups focused on hobbies, interests, and causes. Joining one can help you meet people with similar interests and make friends more easily.
Attend local events. From festivals to concerts to sports games, there's always something going on in Greece. Attending local events is a great way to meet new people and have fun at the same time.
Understanding The Cultural Norms
It's important to learn and understand the country's cultural norms before you arrive. Greeks are proud of their culture and heritage, and they can be quite traditional. Here are a few things to keep in mind:
Family is important. Greeks typically live close to their extended families and place a great emphasis on family ties.
Religion is also important. Greece is a predominantly Orthodox Christian country, and religion plays a significant role in daily life.
Greeks value personal relationships. They tend to form strong bonds with friends and family members, and they often stay in touch even if they move away.
Greeks are passionate people. They're known for being expressive, both verbally and physically. This can sometimes lead to heated arguments, but it's all part of the culture!
Greeks love food and drink! They enjoy spending time socializing over mealtimes and drinks, so be prepared for long evenings out!
Learn Some Basic Greek
Similarly, if you're wanting to move to Greece, it's a good idea to learn some basic Greek. Even if you don't plan on speaking Greek fluently, knowing some key phrases will make your transition to life in Greece much smoother. Here are a few tips for learning Greek:
Start by learning the alphabet. Once you know the letters of the Greek alphabet, you'll be able to read signs, menus, and other written materials.
Study common phrases and vocabulary words. Knowing how to say hello, goodbye, please, thank you, and other basic phrases will come in handy in many situations.
Don't be afraid to practice with native speakers. Greeks are generally very patient and understanding when it comes to foreigners trying to speak their language.
Listen to Greek music and watch Greek movies or TV shows. This is a great way to become familiar with how Greek is spoken in everyday conversation.
How To Find A Job
Finally, Greece is a beautiful country that has a lot to offer, from stunning beaches to delicious food. And while finding a job in Greece may seem daunting, it's definitely possible with some hard work and perseverance. Here are our top tips for landing a job in Greece:
Do your research. Make sure you know what kinds of jobs are available in Greece and whether your skillset is a good fit. Once you have a good idea of the job market, you can start tailoring your CV and cover letter to Greek employers.
Use your networks. If you have any connections in Greece, be sure to reach out and let them know you're looking for work. They may be able to put you in touch with somebody who can help you get your foot in the door.
Learn some Greek. While it's not essential, being able to speak at least some Greek will give you a big advantage when applying for jobs in Greece. It shows that you're serious about integrating into the local culture and that you're willing to make an effort to communicate with Greek colleagues and customers.
Be patient. The job-hunting process can take time, especially if you're new to the country. Don't get discouraged if you don't land your dream job right away – keep networking, researching and applying, and eventually, something will come up!
Get To Greece!
Moving to Greece can be an exciting adventure and a great way to experience a different culture and way of life. Hopefully, the advice listed in this article has given you the confidence to move forward with your plans if you are considering relocating there. Don't forget, don't rush into anything, take the time to research your options thoroughly before making any decisions and use these tips for guidance throughout the process. Good luck!