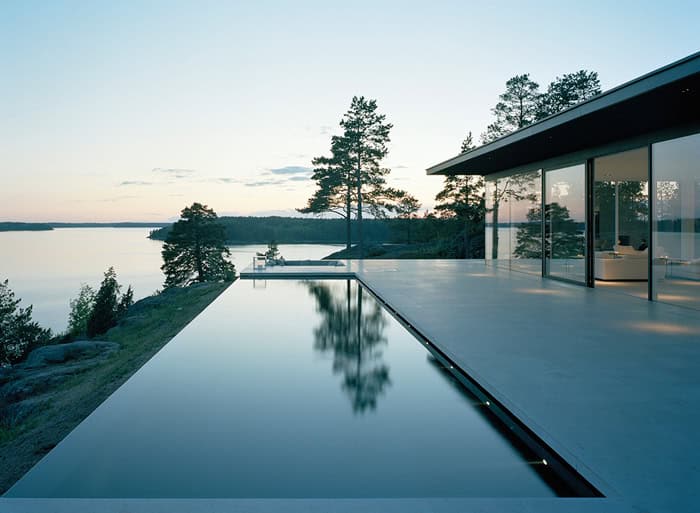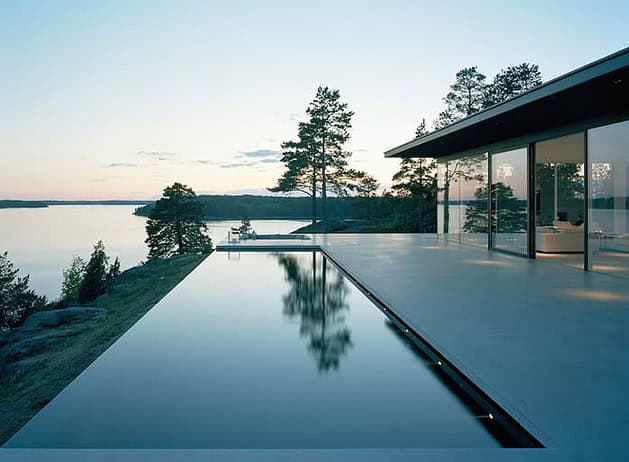 Why not take advantage of the opportunity to unwind at the lake home after a long week at work and finally achieve the stress-free state that you so sorely require? A lake cottage, perched in the great outdoors in such a tranquil position, is one of the ideal places to unwind and relax after a stressful week at the office.
While you are on your way to the lake house, why not add a little more charm to the interior by including some warm and boat-friendly themed decor elements?
There is a range of options to suit your creative vision, ranging from reclaimed and rustic wood to display the warmth of nature's brown colors to brilliant white to obtain that seaside cottage atmosphere.
The possibilities are nearly endless, as you may combine reclaimed materials such as oars or recycled wood transformed into signs to brighten up your resting place. If you follow the list of 5 excellent lake home décor ideas provided below, you will not be disappointed!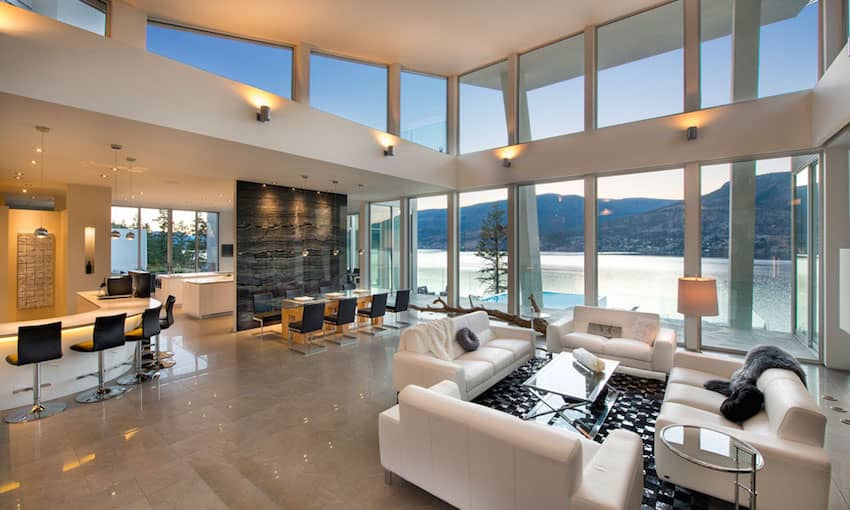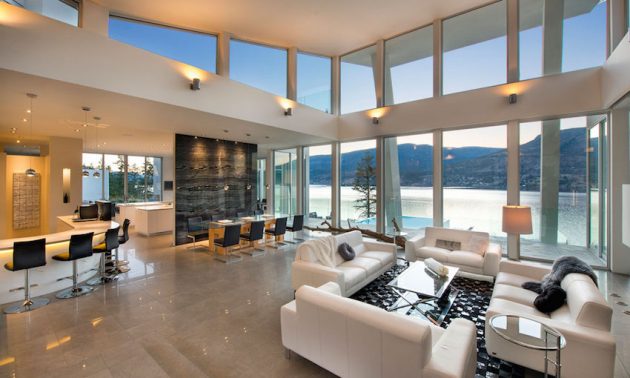 Modern Style Decor
Not all lake houses fall into one of the standard design categories. Some of them are even contemporary designs. Design your lake house such that it reflects this in the furniture you choose to put in it.
For the modern house, there are several flooring options that are not limited to wood or stone, including cork, 100% vinyl, and even marble. The new model homes being build in Lake Las Vegas Nevada are on display showcasing some of the latest materials in design.
To create a cohesive aesthetic throughout the house, you may go as contemporary as you like, but keep the flooring texture or pattern consistent throughout.
Modern furniture may be manufactured from almost any material, including wood, plastic, iron, leather, and just about any other material that can be imagined.
The usage of white leather sectionals or blue denim upholstery in a lake home décor style is a contemporary statement. Modern designs shimmer like the surface of a lake, thanks to the use of chrome and glass.
Dark Accent Color Decor
Interior designers are getting creative with dark fall-inspired colors in their designs for this fall.
Take a driving trip through the fall foliage and be stunned by the deep crimson and burnt orange colors of the autumn leaves. Express an opinion using rich greens of evergreen foliage and navy blues of the night sky to set the tone for the occasion.
Keep it natural with deep leathery browns and tonal patterns for a more manly appeal by sticking to natural colors. What I really like about this trend is that it is quite simple to completely modify the appearance of space with a few inexpensive decorations.
Plaids in vivid colors are one of the biggest trends for autumn 2021, and you can incorporate them into every room of your home, from throw cushions to the centerpiece of your dining table.
Mountain Cabin Style
If your lake house is located in the mountains, you may take advantage of this motif by incorporating it into a variety of décor choices.
In this case, either natural stone tile or wood flooring will work well to get the desired aesthetic result. Choose a floor that is dark or medium in color. Depending on where you live, you may want to have pine or oak flooring installed.
Lodge, log cabin, and Alpine furniture types are all popular alternatives for a mountain cabin lake home interior design project.
Furniture designs such as Mission, Shaker, and even Arts & Crafts are appropriate for this sort of décor. Choose one style and use it to decorate all of the different rooms in your house.
Fabrics that evoke feelings of coziness and warmth, such as chenille and suede, are ideal. Leather is a classic choice for cabin furniture, and it's especially appropriate for the den and living area.
Vintage Style Decor
There's nothing quite like a global epidemic to arouse fond memories of bygone eras among people. Bringing out your old objects to use as vases, trays, and picture frames is the trend of the year in 2021.
Include a handful of your favorite elements in your pumpkin arrangements. You might give your mantle or coffee table a retro feel by using old items.
Please don't be discouraged if you don't have something that is truly vintage. The good news is that there are lots of knockoffs available, and nowadays, purchasing a new vintage piece might actually be a bit more affordable than hunting for gems in an antique store.
This is a time for the goodness that exists inside you to show through. What do you find appealing? Make a show of it!
Remove those old photographs from their frames and place some typographic art in old frames. There are a plethora of creative ways to put together a vintage-inspired ensemble, and you can even alter up the details for the upcoming Christmas season.
Rustic Lake House
Using numerous aspects such as flooring, lighting, and upholstery, you may create a rustic look in your home.
When it comes to flooring, choose wide plank flooring in a dark or medium stain for all of the rooms in the house.
Stain or paint the surface in a distressing way for a genuinely rustic appearance. For an entry area, hall, bathrooms, and even the kitchen, a slate or other stone floor is a fantastic alternative to consider.
For the den, dining room, and bedrooms, area rugs with hooks or braids are ideal selections for this design style's decor.
Furniture made of wood, particularly distressed pieces, may be used to furnish a den, a dining room, or a bedroom suite.
Sideboards, console tables, and end tables, as well as tables and chairs, can be used to furnish a dining room or a bedroom suite. Combinations of wood and ironwork will enhance the rustic appearance.
Choose upholstery fabrics that are tactilely appealing, such as leather, tapestries, chenille, and other similar materials.
Final Verdict
By keeping your theme in mind and carefully picking each piece of furniture, you can make your lake house really one-of-a-kind.
By following the criteria of color, texture, and pattern, you will be able to create a final design that will represent the aspects unique to a lakeside location.