Architecture is one of the most exciting disciplines. It is interrelated with almost all other fields in all aspects of life. For example, there is biomimicry, architecture, and mathematics with parametric design in architecture and social sciences. To be successful in architecture, you need to be well informed in all of the life fields. Equip yourself with both soft and hard skills like sandblasting. Know a bit of this, and that essence of all know people. In this dynamic world, things are being reinvented every day. So you have to be up to date about the new trends with all the changes. Learning as a process never stops. Achieving success and improving as an architect while building your career is something you can be proud of as it will be a simple and easy task to perform. Here are some of the tips that can hopefully help you gear forward in your career.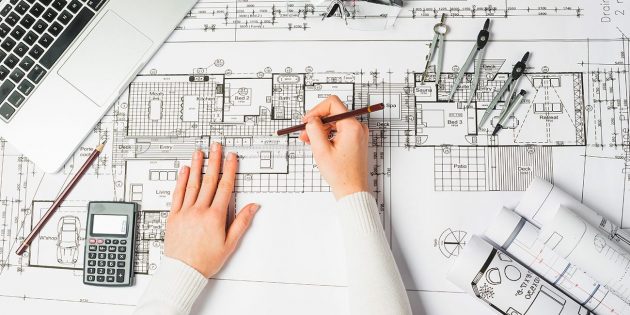 1. Read More About Architecture
Reading more books and magazines about architecture can play a significant role in your development. You can start by composing a list of the books that you may find useful and exciting. The content that you find in each publication makes you updated and more robust in the other. The content can be about theories of architecture, history, or the science and art of design. They can also be about demographics, politics, self-development guides, or autobiographies. Everything you read never goes to waste, even if it's fiction. The more you read, the more your background and mind grow.
2. Get Out Of The Office
It is so dull sitting in the office the whole day. Make visits to the site or get in the field. Administer constructions and get details in the field. It is more satisfying and will make you a happy person when you see your drawings becoming life. There are so many benefits that you can reap while out there in the field observing your work: hat hair, Bono Esque safety eyewear, vitamin D absorption, tripping hazards… learning from mistakes.
3. Consult And Communicate With Fellow Architects
Ensure to be part of the architectural society by joining syndicates and local groups. Keep in touch with them and be in constant communication with them. Ask them for advice, and since they have the expertise, make them part of your projects. They are very innovative hence should be asked about their input in achieving the desired intent. Remember to discuss your surrounding community's demands and how you help in dealing with some of them professionally. With the emergence of the internet, you can connect with other architects from other parts of the world and exchange your experience and knowledge.
4. Get a life outside work
Hanging out with only architects is sometimes weird and arcane a bunch. There is a life outside of the profession. You should broaden your horizons. Meet with your allies and get into the community. Attend neighboring gatherings and social events. Learn from other professionals, people and businesses. Make time for your family, and remember that they will be in the that you are building as an architect. You will only see the value of the community if you become part of it.
When you go through these tips, you will feel the change in how you perform and feel satisfaction on a personal level. Equipping yourself with sandblasting skills and other hard skills will help you serve your clients and community with what you love, as it is an incomparable pleasure.