Glass is proving to be a game-changer in modern design and architecture. The glass panels help in increasing the natural light flow in the house. These doors are not just for the home exterior and play a vital role in the house's interior design. Internal glazed doors are available in different designs, and you have the liberty to choose the ones that match your home décor and needs.
Internal glazed doors are made from high-quality materials, making them durable and sturdy. If you want to give your house a makeover, maybe it's time to think about replacing the old solid wood door with glazed internal doors.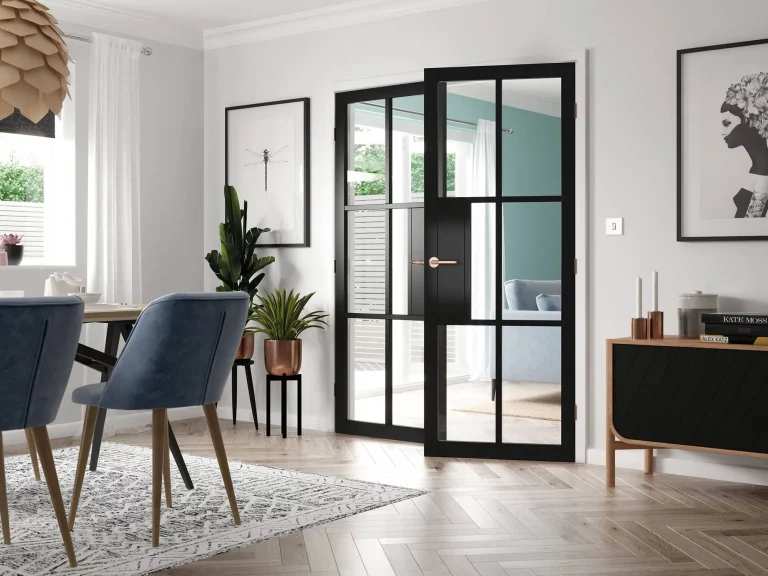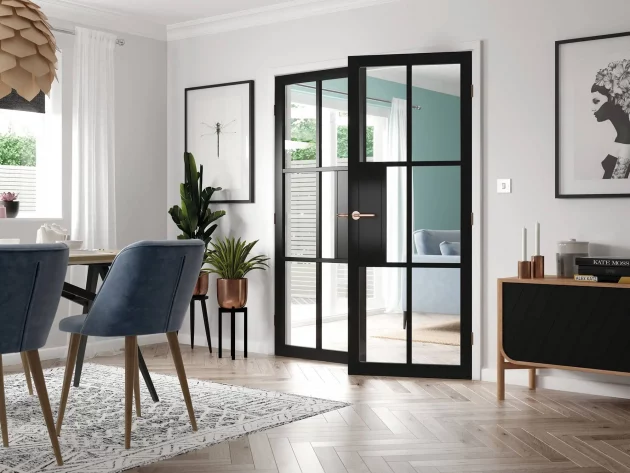 Here are the top ten benefits of installing internal glazed doors in your residential or commercial space:
Help create a modern interior
Provide Excellent Acoustic Insulation
Help You Keep an eye on children
They Ensure Ample Light Supply
They Are Available in different sizes
Durable And Sturdy
Good For Insulation
They Are Easy To Maintain
They Are Aesthetically Pleasing
Increase Your Property's Value
Help Create A Modern Interior
If you want to give your house a contemporary and modern look, there is no better option than glazed doors. They are suitable for modern house settings and easily match the existing home furnishings. They are perfect as room dividers and can change the ambiance of the entire house.
Provide Excellent Acoustic Insulation
Not all doors provide suitable acoustic insulation. Internal glazed doors are the best option if you are looking for a door for your music studios and meeting rooms. They help you contain the noise within the room and enjoy the privacy you are after.
Help You Keep An Eye On Children
These doors are perfect for playrooms. The clear glass will help you keep an eye on the children without entering the room. This way, you can relax knowing that the kids are safe.
They Ensure Ample Light Supply
It is a fact that natural light brightens up the living space. With the help of the glass panels, you can get ample light inflow in the rooms. These doors prove to be a perfect choice for darker rooms and basements.
They Are Available In Different Sizes
Glazed doors are available in various sizes, making it easy for you to find the perfect door for the home or office. Their availability in different sizes helps in easy installation. You can also buy these doors in different densities.
Durable And Sturdy
Most internal glazed doors are made from high-end raw materials. The usage of sturdy wood in their production makes them a suitable choice for people looking for a door that can handle rigorous handling. Apart from the high-end wood, toughened glass panes are also installed in the doors. With proper care, the doors can last for decades.
Good For Insulation
Most people face problems of air leakage through the doors. This leads to increased electricity bills. Installing internal glazed doors can help you tackle this problem. Most internal doors come with oak lipping that can be trimmed to achieve a perfect fit. With this, air leakage will reduce drastically.
They Are Easy To Maintain
The toughened glass and wood frame can be easily cleaned. You would need to hire a professional cleaner to maintain these doors.
They Are Aesthetically Pleasing
Most people think of doors as the house entrance, but they represent so much more. You can never go wrong with the glazed doors. They enhance the beauty of the living space and give it a trendy look.
Increase Your Property's Value
Like other décor items and furnishings, doors impact the property's value. A beautiful and well-maintained glazed door can boost the value of your property.
Whether you want to give your house a traditional or contemporary look, glass panels can be positioned in various positions to create the style of your choice. These doors will fit into any architectural design and complement the house décor. These doors are available at affordable rates. Internal glazed doors set themselves apart from the other doors regarding looks, durability, and affordability.