Are you wondering how to design the perfect bathroom in your home? But sometimes, it might be impossible to put everything nicely in this space for you to feel the most comfortable. That's why we prepared a list you can use to at least get close to it.
Follow the steps below to get your perfect bathroom.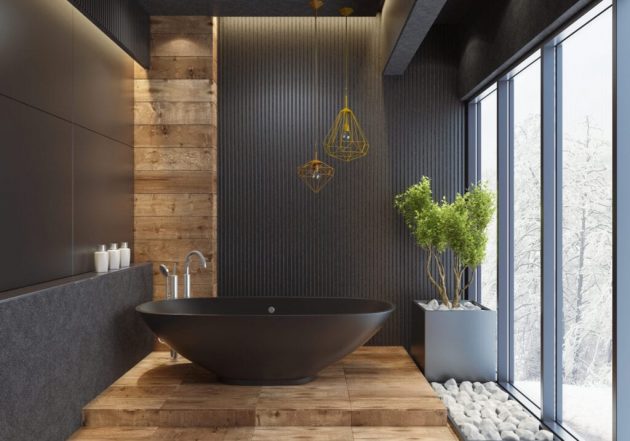 1.Identify Your Budget
Crafting your bathroom will cost you money. If you don't set a limit for yourself, you'll end up getting broke. When you identify the budget you can spend on your bathroom, it'll be easier to choose features that will work with your design and your wallet constraints.
You can also get your design inspiration from your budget. If you have a tight one, you can choose a minimalistic design that favors simplicity without letting go of style. You can also just stick to the necessities, especially if you don't plan to stay long in the bathroom for relaxation.
On the other hand, if you want the bathroom to have a massive role in your pampering regiment, you can add more luxurious features like a jacuzzi or a large bathtub where you can unwind. Some owners invest in their bathrooms to avoid the costs of regularly going to the spa.
2. Weigh Your Wants vs. Needs
What are your priorities? What should be in your bathroom that you can't live without? Especially if you have minimal resources, you need to define if the bathroom will have other purposes.
You also need to think of its functionality. How many people will it accommodate? If you're the only one who'll use the bathroom, it can be small and with a few low drawers where you can put your skincare products and other medicines.
However, if other family members use the bathroom, like kids, you'll have to put more drawers, and higher too, so they don't get to play around with dangerous products like razors.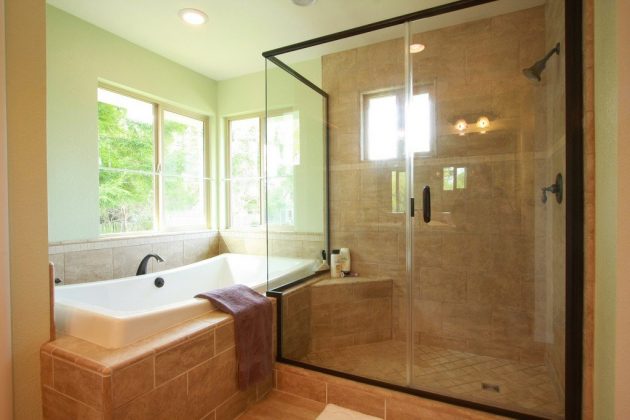 3. Have a Detailed Plan
Now that you know your budget and what you need for the bathroom, you can appropriately layout the space.
If you're only renovating an existing bathroom and can only move things around, you need to work with the fixtures, such as the toilet or the sink. Your choices might be limited, but don't get discouraged. There's always a way to go around any problem to make it fit your idea of a perfect bathroom. For example, you may have a big cabinet by the sink that's not often used. You can create more space by removing that and storing bathroom essentials in another part of the house.
You can use a bathroom design tool to help you in your vision. When you start your layout, imagine how you'll use it. If you have a bathtub, where will you be facing when using it? Will your head be close to the toilet when you're trying to relax? Maybe the space is too poky for you? To avoid a cramped space, you need to correctly measure the layout before putting or moving things around.
If you're not familiar with how layouts work, you can hire a professional. Their expertise will help you realize what you want your bathroom to look and feel.
4.Don't Forget About Ventilation
In a closed space like bathrooms, ventilation is critical. Unlike other rooms in the house where big windows can be installed to bring in natural light and ventilation, bathrooms are made for privacy.
When bathrooms don't get proper ventilation, they'll feel stuffy and hold on to a lot of moisture. Molds will soon build up on the walls, and it'll be a pain to clean condensation constantly. Some bathrooms have exhaust fans that help clear the air, but they accumulate dust and are noisy when used.
A great solution? Install an opening roof light or skylights. Aside from good ventilation, your bathroom will also get a great deal of natural light that can even help you cut electric bills.
5. Design Accordingly
A bathroom is a place where water is constantly present, and although you might dream of a very cozy bathroom, installing a fixed carpet on the flooring is not recommended. Instead, ceramic or porcelain tiles will hold up great versus moisture.
As for your shower walls, acrylic materials are the best go-to. It's mold- and slip-resistant and also easy to install. You can search online about the best materials and brands you can try or ask the expert you hired to help you realize your dream bathroom.
Conclusion
What a perfect bathroom is differs depending on who will use them. Many factors should be considered when designing a bathroom, as it's one of the most important parts of the house. In the end, only the owner will know if they got the bathroom of their dreams once everything is done.