Selling or purchasing a house is an exciting time in your life. However, it is not always smooth sailing. There are many complications that you might come across throughout the selling period, with choosing the right realtor being one of them.
One of the biggest mistakes made by home sellers is when they base their decisions on one of two factors: the maximum list price of the property and the realtor taking the least commission. While this does seem like a good plan of action, there are many drawbacks to it as well. A competent realtor can ensure both. The real challenge lies in finding the agent. This article focuses on helping you choose the right realtor to sell your home.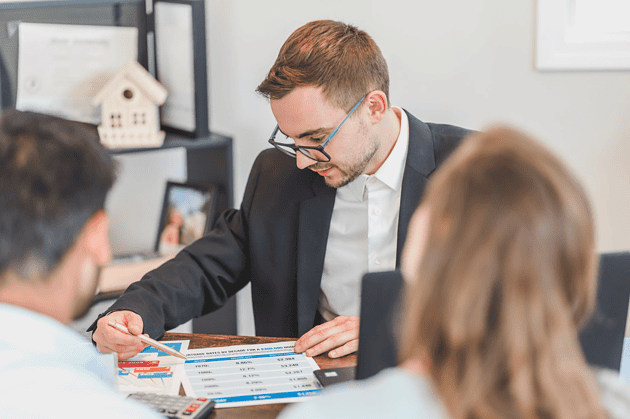 What Does a Realtor Do?
In simple terms, the job of a realtor is to work with clients to assist them in buying, selling, or renting their properties – be it residential, commercial, or open land. Let's take a closer look at some of the most important tasks of a realtor when it comes to selling real estate. Check the list below.
Determine the most valuable and market-worthy assets of the property.
Identify sections for improvement before listing the property for sale.
Conduct comprehensive research on the market demand and polish the property accordingly.
Make the property appealing to potential buyers.
List the house on local property listing services.
Prepare a blueprint of both the interior and exterior of the property.
Create advertisements to attract potential buyers.
Draft all the necessary documents for the sale to take place.
Schedule open house events and property showings for prospective buyers and guide them throughout.
Deal with important entities like escrow companies, home inspectors, money lenders, and property appraisers.
Supervise the entire procedure from the beginning to the end.
All in all, the job description of a real estate agent is profound. If the tendency is to "Sell My House Fast For Cash," hiring a realtor is the ideal option. The right realtor can make selling your house feel like a piece of cake!
Choosing the Ideal Candidate
A realtor can effectively make or break the process of a property sale. Do bear in mind that a single real estate agent may take part in dozens of property sales in a year, while you might be going for it once in a lifetime. There is a clear difference in the temperament of both entities. For you, this is a matter of going all or nothing, which unfortunately might not be the case with the realtor. Hence, it is very important to hire the right candidate with the desired qualities for the job. Let us take a look at some of the aspects that you should be looking out for.
Temperament Matters
Your real estate agent needs to be available and cheerful whenever you feel the need to talk to them (within reason). It is the experience he provides you that truly matters. Selling a house can be a long process. Your realtor needs to bond with you, as the two of you will be conducting a lot of business in the coming days and weeks. Pick someone with whom you can relate. The person needs to be a brilliant negotiator and has to have a good work ethic. All of these behavioral aspects might not seem important from the outside. However, once you begin the long procedure, you will soon come to realize just how important an amicable realtor is.
Obtain a Referral
Getting a personally recommended realtor can go a long way to ensuring the best services for your property sale. That is because anyone referring to a realtor may have used the exact service before. This trumps all the generic reviews that you may have come across online. Statistics published by Zillow suggest that among every five realtors getting hired, one is a result of a referral. If you have the option to get a trusted referral, we suggest you go for it.
Consider Multiple Agents Before Choosing One
Imagine buying a house instead of selling one. You would be going through numerous catalogs, visiting multiple properties for sale, dealing with several related officials, and a lot more. The same should be done when selling a property, but with realtors. Make sure you interview at least three realtors before finalizing one. You need to check their history, current skill sets, active contacts, ability to exert prominence in the market, and a lot more.
A staggering number of people never really consult a different realtor after they have met the first one. This is an amateurish error as, who knows, the next alternative could be significantly better. A property sale is, arguably, a one-time thing for most people. You should leave no stone unturned in doing it right.
Get Answers to All Your Questions
If this is a first, chances are you are bursting with questions for your realtor. We have compiled some of the most common questions faced by realtors during their first interviews with the clients.
How experienced are you in the field of real estate?
What is your specific area of expertise?
How many clients have you served to this date?
How many clients are you able to handle simultaneously?
Can you describe a scenario where you showed signs of being a team player?
Are you fully equipped to handle any potential situations that arise?
Can you connect me with some of your previous clients?
What are the marketing strategies we are looking at?
Final Thoughts
Selling your house is a major phase in your life. There are a lot of necessary preparations to be taken before listing it for sale. Realtors reduce the complexity of the process and are ideal for the people going for a property sale for the first time. We believe this article has comprehensively explained the importance of realtors and the way to choose the right person for the job.