Just as the right color palette can set the mood for an interior, lighting provides a vital layer of design that can dramatically impact any space. Therefore, lighting is an essential element in a room. It can brighten up a room or create a warm and cozy atmosphere. Lighting helps to highlight different objects and surfaces in a room, and it helps to create the right mood.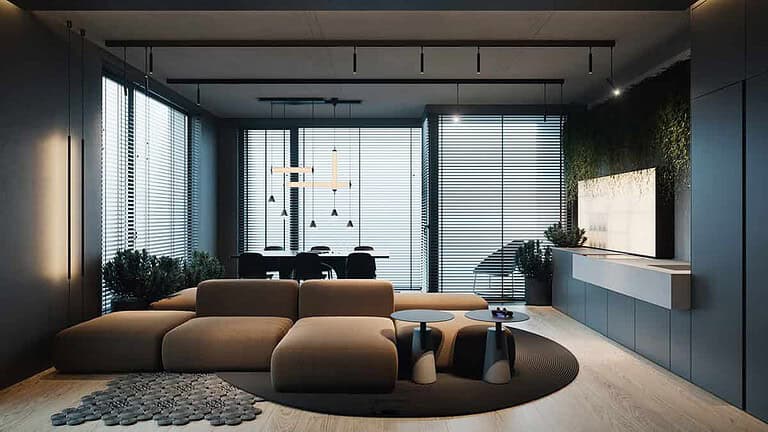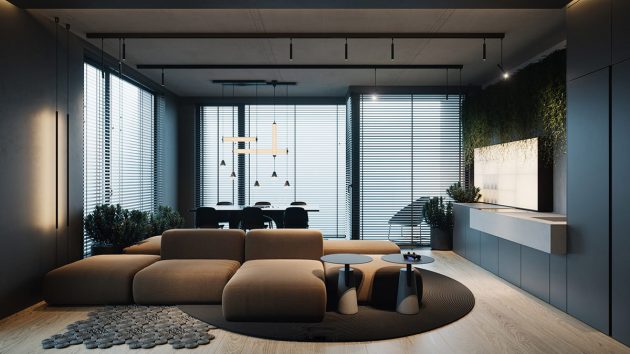 The most important thing to understand about lighting is that there are three types-ambient, task, and accent. Ambient light is general lighting used to light up an entire room. Task lighting illuminates specific areas where tasks such as reading or cooking are performed. Accent lighting is used to highlight decorative objects. The best lighting schemes use all three types in combination.
Which is the Best Lighting for Your Home?
You need different types of light for different areas of the home. The type of light you use will be determined by the function of the room and the mood you want to create. By considering the following points, you can choose the best lighting to improve your interior design from John Lewis lighting.
Function: The first thing to consider is the function of a room that you want to light up. Do you need ambient lighting, accent lighting, or task lighting?
Size: The proper size of a lamp or a fixture will provide sufficient illumination for all activities.
Style: Choose the style that can complement your room and fit your general interior decorating style.
Brightness: Use lumens and watts of bulbs to determine how much light they give off while keeping energy efficiency in mind as well.
Control: Consider whether you need a dimmer switch or remote control to adjust the brightness level and easily turn it on/off.
Safety: Check if the light you choose has passed safety standards and whether it can reduce eye strain and be flicker-free.
Durability: It's important that you consider the product's durability, such as its lifespan and warranty policy (if available).
Types of Lighting Suitable for Homes
Lighting is an important component of your home's interior design. It provides illumination and enhances the look of your interiors. When selecting the right light fixtures, it is essential to consider how much lighting you need, the type of lighting you want, and how attractive you want the light fixtures to be. Here are some of the types of lighting available for your home:
Lamps: Lamps are decorative pieces that come in different styles, shapes, and sizes. They are a great choice when you want to illuminate a particular area, such as reading a book or working on some craft project. There are several types of lamps to choose from, such as table lamps, floor lamps, accent lamps, and more.
Chandeliers: Chandeliers can add elegance and sophistication to any room. You can find them in various styles, from traditional designs to modern chandeliers with sleek lines and contemporary styling. These decorative pieces work well as focal points in living rooms, dining rooms, and entryways.
Pendants: These offer concentrated lighting over high-traffic areas such as breakfast bars and kitchen islands. These hanging lights come in many styles, such as drum pendants, multi-light pendants, and island pendants that can enhance the look of your kitchen or other spaces in your home.
Recessed lighting: Recessed lighting has a number of benefits when it comes to interior design. For example, it is extremely versatile. You can use recessed lighting for anything from spotlighting artwork to general illumination. It's also attractive because it can be used in any room. Whether you are installing them in your bathroom or kitchen, recessed lights are a popular choice for homeowners. This is because when installed properly, they will not get wet and will not pose a safety hazard as pendant lights might.
Bottom Line
Lighting is the heart of every home's interior décor, not to mention that it's the influences the feel and look. There are a variety of lighting options worth checking out. They come in varying designs, sizes, and shapes. Therefore, you can go for anything from chandeliers, pendant lighting, ceiling lights, table lamps, floor lamps, etc. Some lights can even be used as decorations.
It is important to choose your lighting carefully to get the effects you want while avoiding those you don't. To do this properly, you will need to consider where the light will come from, how much of it is needed, what color temperature will work best for the space, and how much money you want to spend on your lighting solution.