If you are headed into King's Cross to Euston Station, you'll probably be looking to take in a few of the sights while you're there. Euston Station is in the borough of Camden and is one of the busiest stations in all of Britain, so this tells you there should be plenty of excellent activities around.
The first thing you should do, however, is to book some space at some of the best luggage storage Euston Station has to offer. This will let you lighten your load and make walking around the immediate area much easier and more comfortable. After that, check out the 5 best places to visit near Euston Station.
History Of Euston Station
Euston Station originally opened as one terminus of the London & Birmingham Railway in 1837 and has been in continuous operation since. It underwent a rebuild in the early second half of the 20th century, which included some controversial demolition and updated architecture.
1. Euston Tap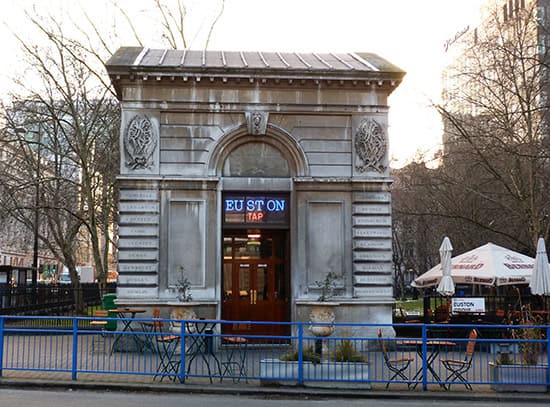 There is no better way to celebrate arriving at Euston Station, as well as preparing to walk to a few local hotspots, than grabbing a pint at the Euston Tap. They even have a beautiful beer garden available for a leisurely drink, even while social distancing.
Locals and visitors alike love the ET for its wide selection of keg and cask beers from the best brewers in the UK. They also have a large array of both German and Czech artisanal beers for those who like to sample more robust international offerings.
2. Wellcome Collection
The Wellcome Collection is a library and museum, as well as a collection of medical artifacts and various artwork. It was created as part of Sir Henry Wellcome's Wellcome Trust in 1936 and operates as a charitable foundation with an aim of health improvement through innovation.
The collections, exhibitions, digital and broadcast programming, and publishing are designed to help foster discussions and deepen thought regarding the connections between many facets of life. The themes include medicine, art, life, and science.
3. The Magic Circle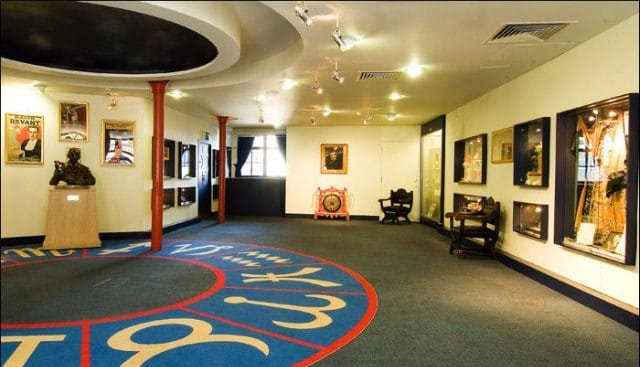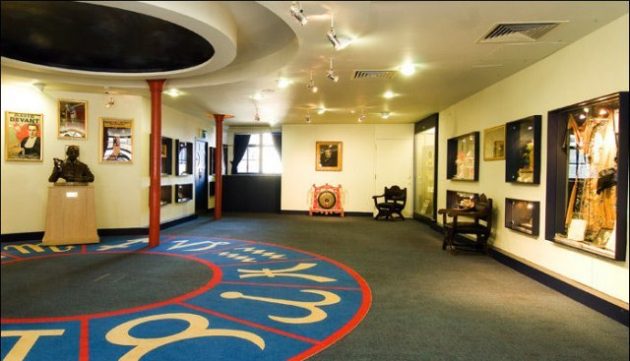 For something fascinating, mystical, and downright magical, check out The Magic Circle. The Magic Circle is the world headquarters of one of the most prestigious magical societies that go by the same name.
In addition to being home to some of the greatest magicians, it is also home to a spectacular theatre of magic and general entertainment space. Additionally, there is a museum of magic, and they regularly hold events such as History and Mystery at The Magic Circle, Monday Morning Magic, and even The Magic Circle Christmas Show.
4. St. Pancras Church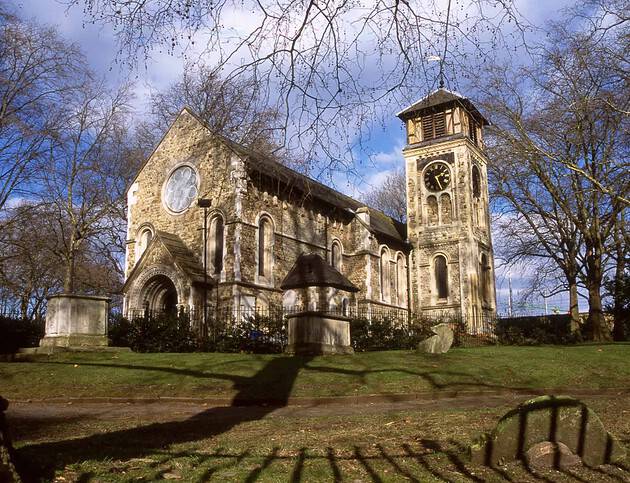 The St Pancras Parish Church is a church in Bloomsbury, easily within walking distance of Euston Station. Its construction was started in 1819, and it was built in the Greek revival style. The style of the church is one of its primary draws since the Greek revival gives it huge impressive columns and very clean lines.
Whether visiting for worship or sightseeing, the St Pancras Parish Church has you covered. Once inside the soft lighting and breathtaking stained glass windows let you relax and be comforted in the general ambiance. There are also several masterful statuary displays and a crypt gallery for those who enjoy burial art.
5. Petrie Museum of Egyptian Archaeology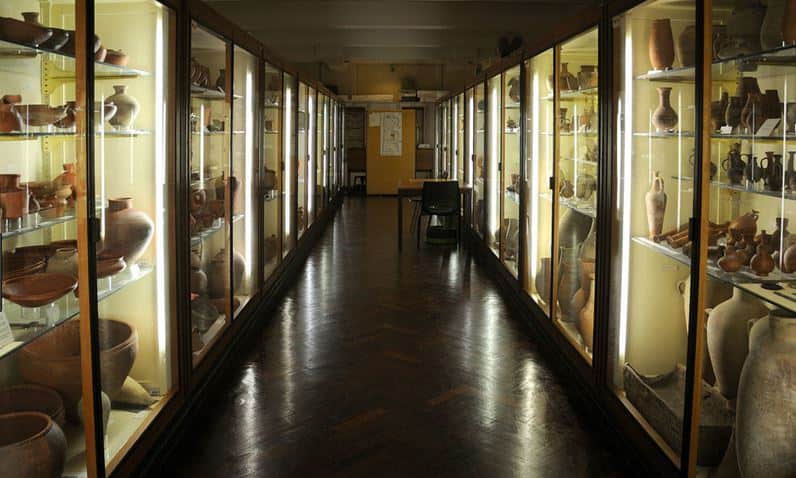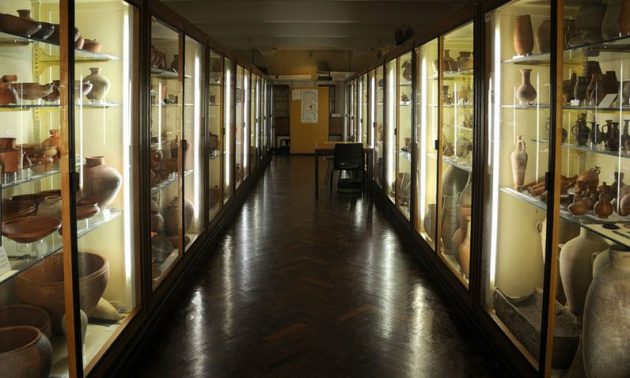 Tucked away less than a 5-minute walk from Euston Station is the Petrie Museum of Egyptian Archaeology which is the unassuming home of one of the largest archeological collections from Sudan and Egypt. It is part of the University College London Museums and Collections and houses more than 80,000 objects.
The Petrie Museum of Egyptian Archaeology has been in operation and used as a teaching resource, since as early as 1892. There is no admission price and it even has its own educational program that both adults and families can use. If you want to see some of the oldest artifacts from ancient Egyptian culture, this is a great stop.
The Best Places To Visit Near Euston Station
There you have it, the 5 best places to visit near Euston Station. While this list is nowhere near an exhaustive list of the attractions and experiences within walking distance of the station, it's a great list to start with while you get familiar with the area.
Every time you visit there is guaranteed to be something new to check out, as well as something that's been there forever that you still haven't gotten to yet. There will be plenty of reasons to return in the future as well, as Euston Station becomes part of the planned High Speed 2 railway.