The 2018 trends in interior design seem to favor warmer colors and natural accents. While nature-inspired elements are still popular, there are shade variations that lend warmth. Expect to see oranges, reds, yellows, and greens. Last year, millennial pink captured everyone's attention. Although still popular, the latest must-have color is lavender. Bolder designs and colors are being used by top interior designers. Circle and other geometrical patterns are popping up everywhere.
Current interior designs are reminiscent of the 70s, and that era's furniture is also back. There are sensational new lighting fixture ideas, and watch for granite or concrete to appear on unexpected places like tabletops. While most envision flooring, walls, and furnishings when considering a new home interior style, those smaller interior design details are what makes the space personal and inviting.
It doesn't have to be a major expense or undertaking to upgrade any interior space. The rules in interior design have moved more towards individuality. In other words, play around with different hues, textures, patterns, and materials in order to find a style that can be owned. More interior designers are using artwork – particularly fine art paintings – to balance and highlight the bigger design styles in a room. A fireplace of natural stone or brick can look better with a wooden mantle that can display something personal.
The key trick to adding some of this year's new interior design options is balancing the entire effect. Individuals should determine how committed they are to a room transformation. Someone that wants to add drama to their country-styled kitchen/dining area could opt for original lighting pendants that have copper and glass features. Copper is being seen in accent lamps, faucets, and even a full soaking tub. Brass is another metal that is being used to complement a room's decor. Natural woods look fantastic against copper accents or brass adornments. Try a simple vintage mirror with copper framing, or choose kitchen venting hoods made of this earthy metal.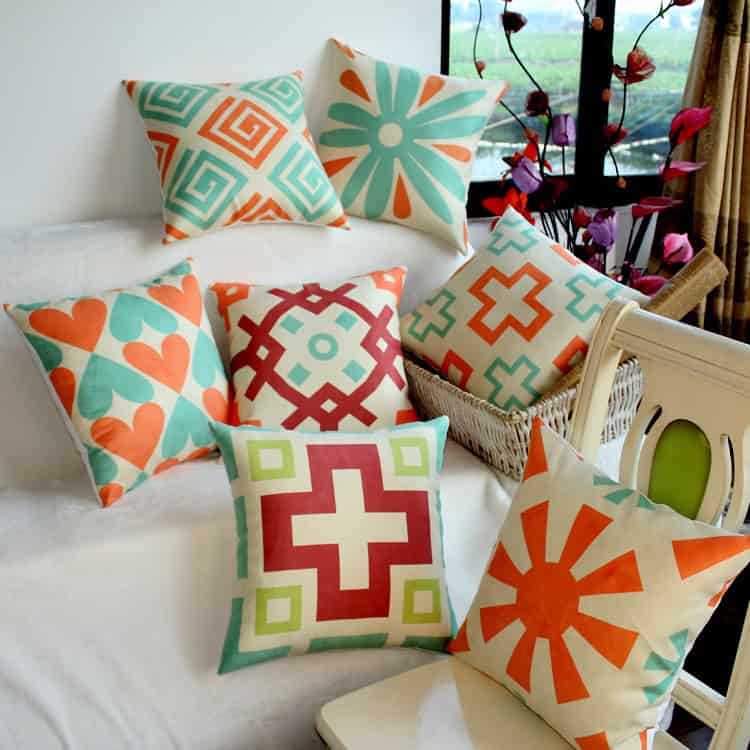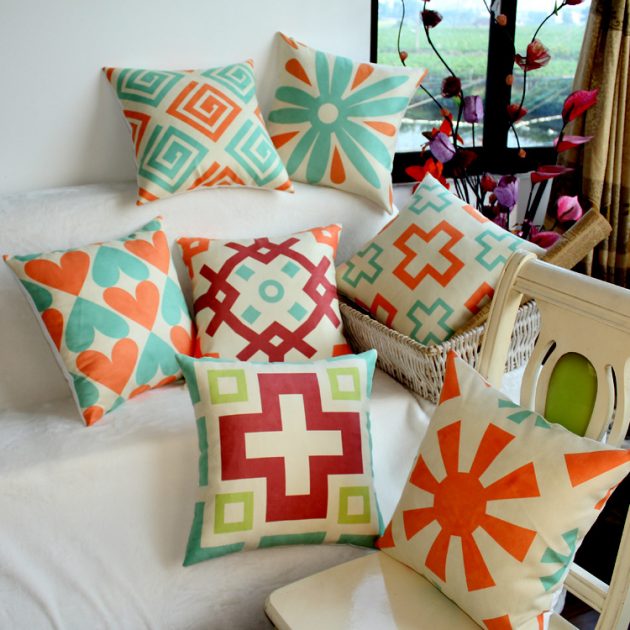 If desiring to add some bolder focal points in a room, consider soft sofa pillows that feature a colorful geometrical pattern. Velvet is still in the fashion game this spring. A chair or sofa crafted out of this luxurious material gives the space a more elegant atmosphere. This material can be used for draperies or throws if wanting a subtler accent. Floral wallpaper is again popular. The difference this season is that more designers are using various patterns in a layered technique. Some have used this pattern on just one accent wall so the look doesn't appear overwhelming.
It is pretty easy to add some bursts of fresh color to a room. Try adding red or green-hued cookware in visible kitchen locations. Place an intriguing centerpiece on your dining room table that picks up on colors, patterns or designs found elsewhere. Copper canisters look spectacular, and kitchen chairs or counter bar stools can be painted a joyous hue like mustard yellow or olive green. Both of those colors are stylish this season. Consider painting wall/floor trims a subtle version of the wall paint. Another idea is to paint a desk or small table in the entryway just a hint darker than the space's wall colors. This method does add more mystery and depth to the space.
With a bit of creativity, your home can look chic and relevant by paying attention to those little interior design elements. Remember, the interior design should feel comfortable to the owner.