In the wake of the pandemic, home renovations have become a rising new trend for homeowners. Since everyone had to spend more time at home, this inspired homeowners to remodel their houses.
A survey conducted by Houzz
reports that four out of five homeowners have been looking at major home remodeling and design projects to make changes that would allow them to enjoy their stay at home more.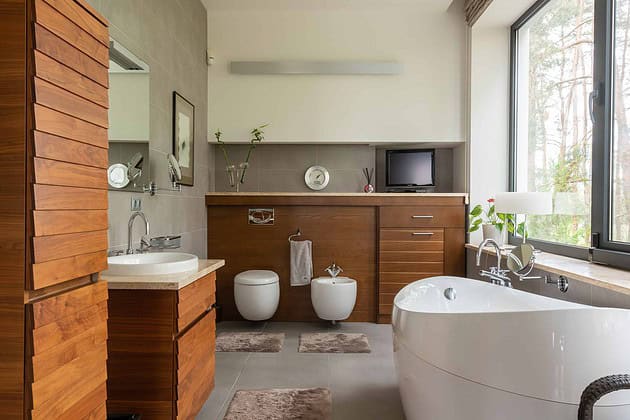 Aside from outdoor and kitchen renovations, more people are also thinking about a
makeover for their shower and bathroom
. Upgrading your bathroom not only increases the value of your home, but also comes with other benefits such as improved safety and ventilation. Some renovations can also give more space inside the bathroom, and a newly renovated room makes it cleaner and fresher to look at. If you're thinking about giving your bathroom an upgrade, consider these tips when remodeling your shower and bath area.
Keep existing plumbing
Unless it's really part of your remodeling plans, most would prefer to retain sinks, toilets, showers and tubs in their original spots as they cut down on remodeling expenses. Relocating them would require reworking the plumbing system, which can get rather costly. Upgrading your plumbing, however, is a recommended option,
as old plumbing increases the risk
of leaky pipes that can damage your home. For homes with galvanized pipes, they are prone to corrosion and leaking from age, so it's better to replace them with newer pipes such as copper pipes. However, don't attempt to do this project by yourself. According to
Equity Plumbing & Drain
, it may be best to leave it to a certified plumber so that they can give inspect your pipes and ensure that they get installed properly.
Add shelves and improve ventilation
Ventilation in bathrooms is important as one of the factors that can affect plumbing is having high levels of humidity and moisture. Moreover, lack of ventilation can also cause molds to grow inside your bathroom. Having a proper sized window helps to ventilate the bathroom, though some homeowners also like to install bathroom fans or exhaust fans. Meanwhile, to keep your shower space organized, you can add shelves that will enable you to neatly store items, and having a tall and wide mirror can make the bathroom seem more spacious. You can also consider adding plants to your bathroom to fill it with some greenery.
Choose the right colors
The right colors can definitely help set the tone and mood of your bathroom. Neutral and light colors such as soft gray, white or taupe can make a small bathroom feel bigger, while dark colors can make a bathroom feel smaller but they can make the room look a little more elegant. Colors like green and pistachio can invoke the feeling of being in nature, while blue colors can remind you of the sea. Pink, yellow and orange colors can help make a bathroom feel warm and cheerful.
Investing in a full bathroom renovation is definitely among every homeowner's top priorities as bathrooms are constantly used in everyday life. Having a new and improved bathroom can allow homeowners to experience a better amount of comfort and relaxation, as well as make it aesthetically pleasing to look at.