VIRREYES II-RESIDENCE by Paola Calzada Arquitectos: The original house was sited alongside the Chapultepec natural reserve in Mexico City with it´s longest facade paralel to the park. It seemed only natural that the views and interaction with the natural surroundings where the primal focus of this refurbishment. On the ground floor the separation of the house and the forest is generated by an 8 meters wide gate, which opens to the forest. This structural change was posible by substituting the weight through the 6 metal columns from which the gates turn to create diferent opening effects. Every room was opened to the natural reserve with huge windows with single piece clear glass and smaller windows on the sides for natural ventilation. The heart of the house is its Escher-like staircase. It goes from ground floor and finished at an 86sqm roof terrace where the views from the park are unique for such an overcrowded city.
Materials: All original coating was demolished to leave the structure in its natural state, favoring a more pure and timeless canvas. The oak wood used in two warm tones. The placement Fishbone is in some areas with a higher proportion of darker wood and other clearer. Railway sleepers were reused to create terraces and steps in public areas in gardens and roof garden. The marble bathrooms and public area searched the contrast between light and dark for flat on floor and dark walls clear aim to create a contrast. Using several textures manage the newly opened home look finished without the use of surplus decoration.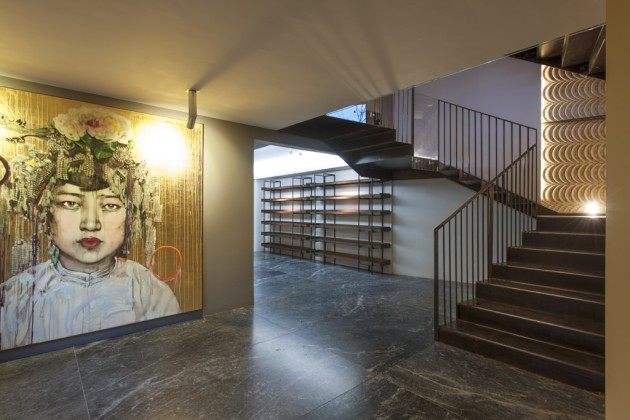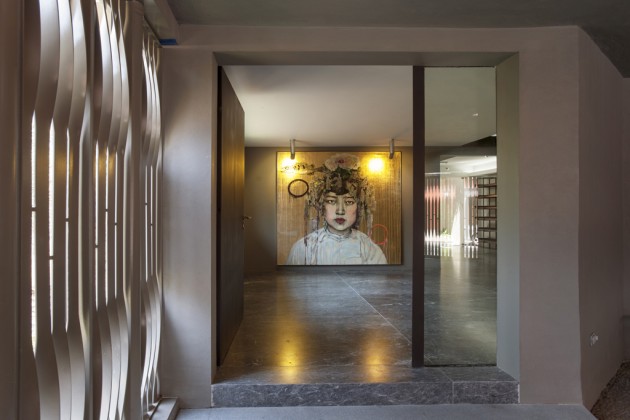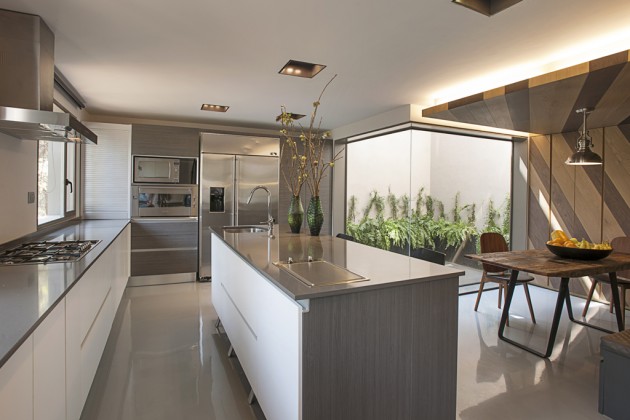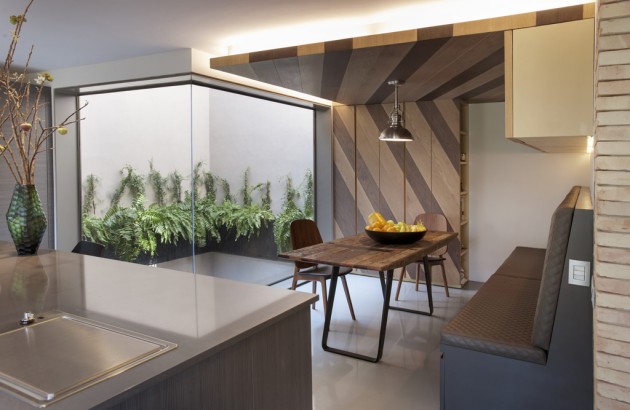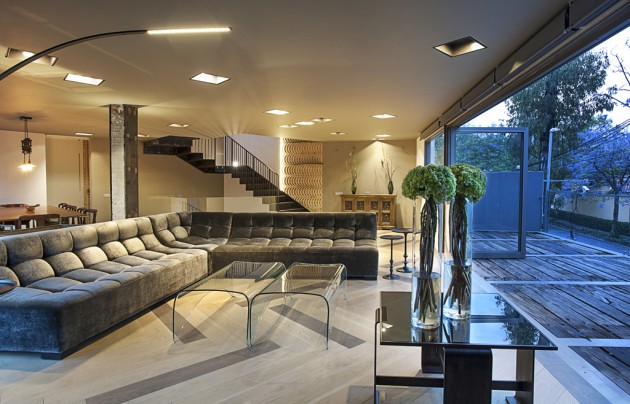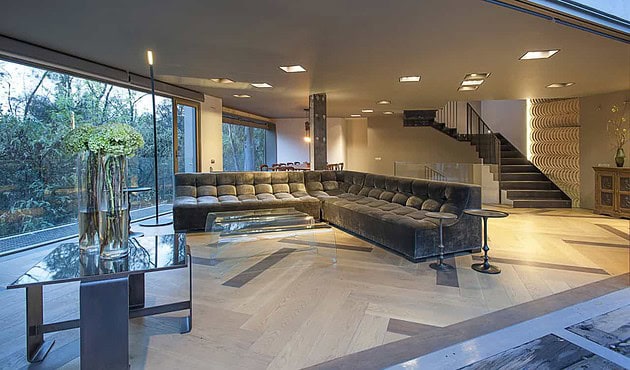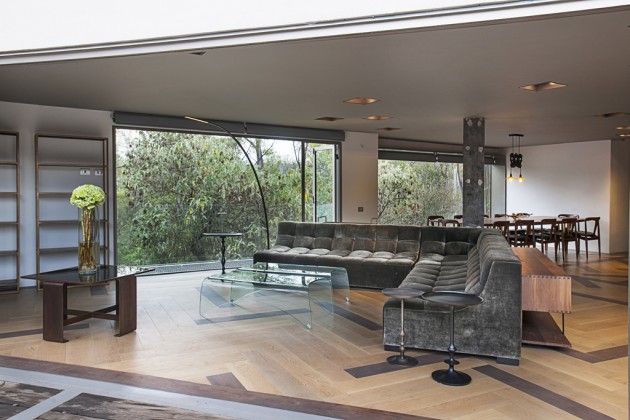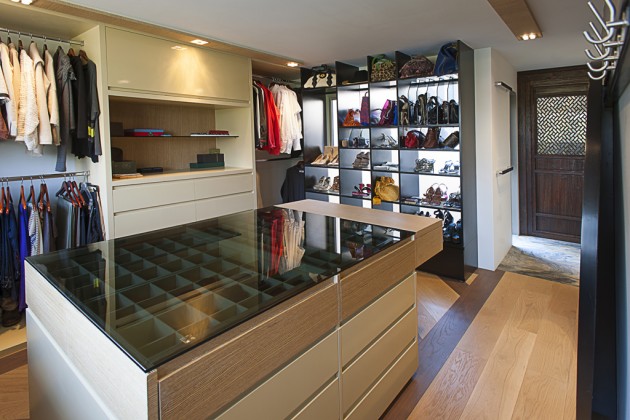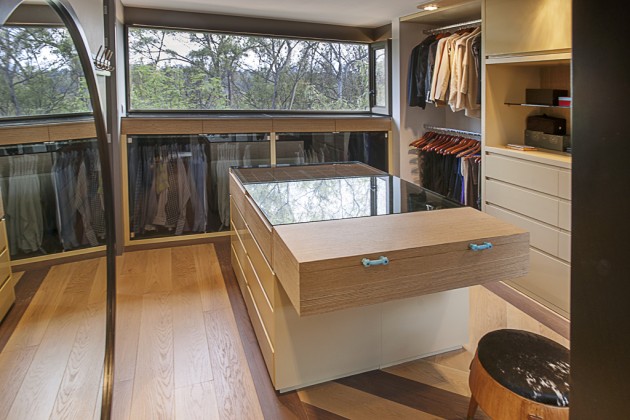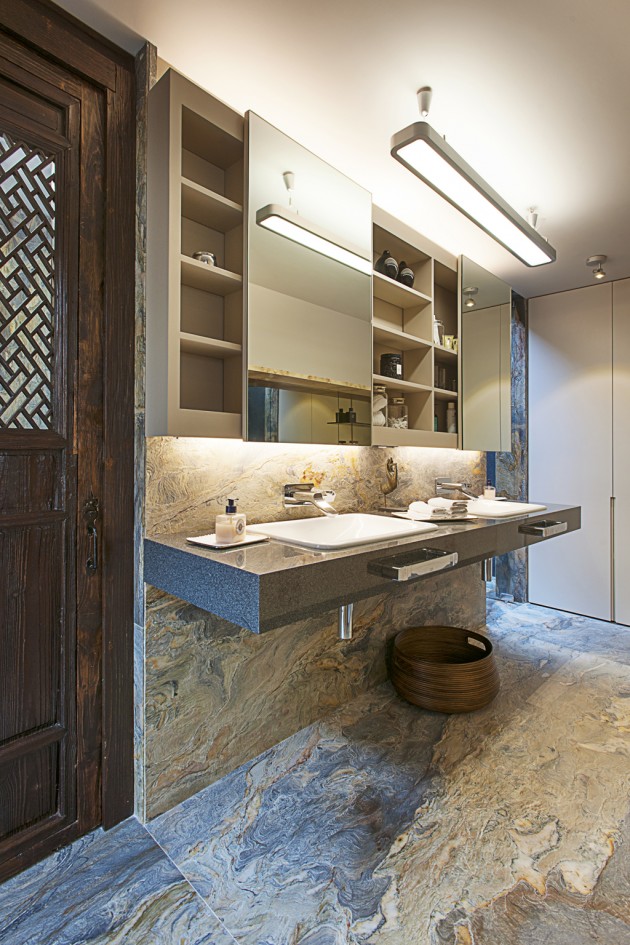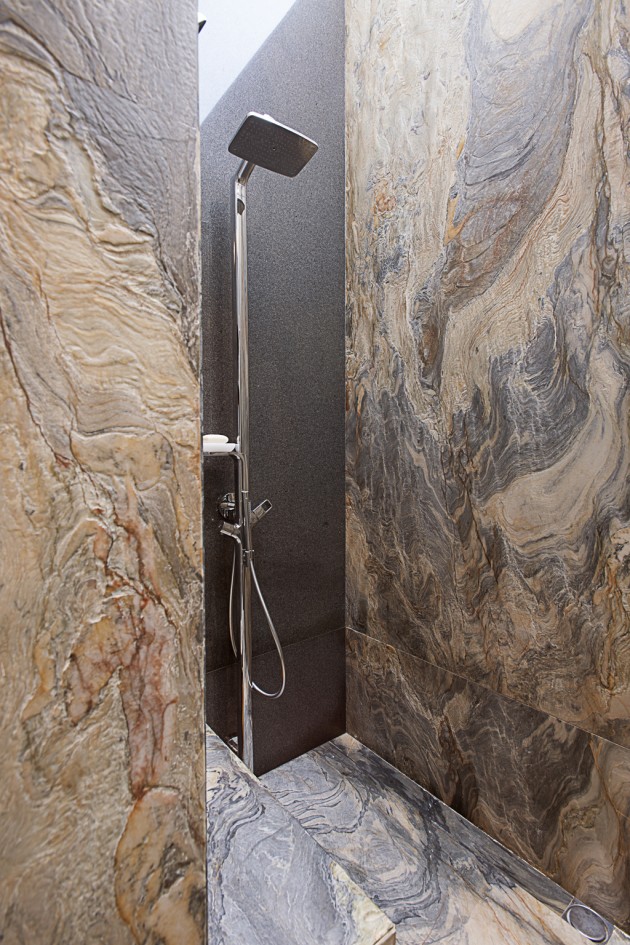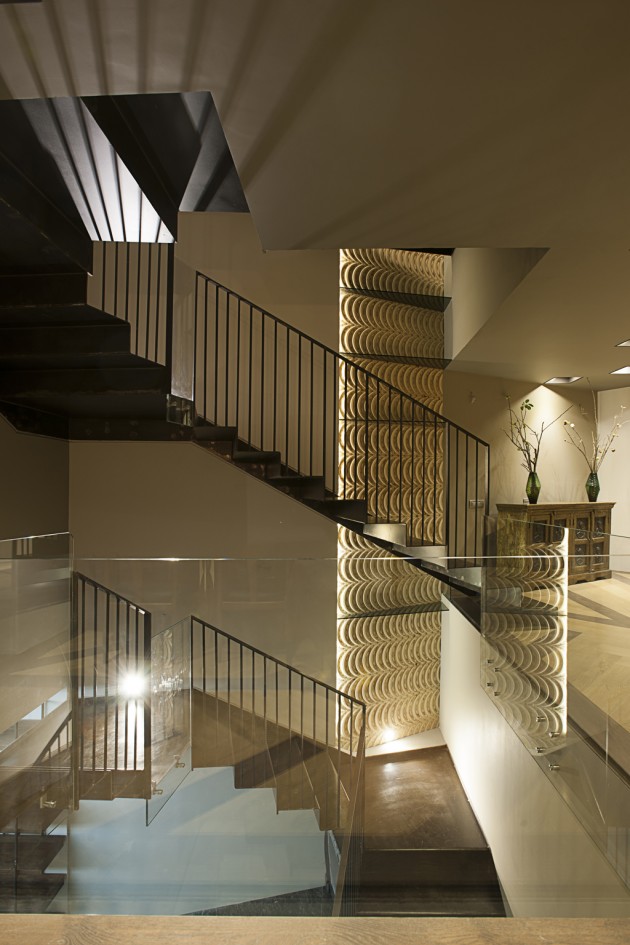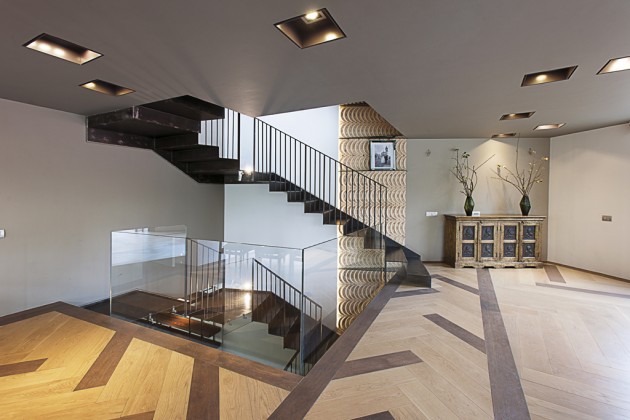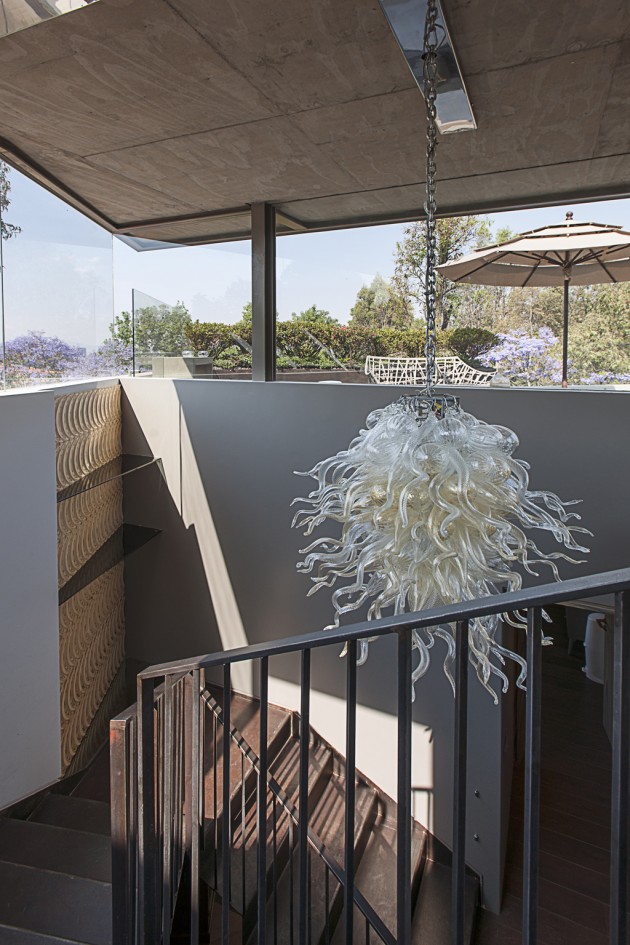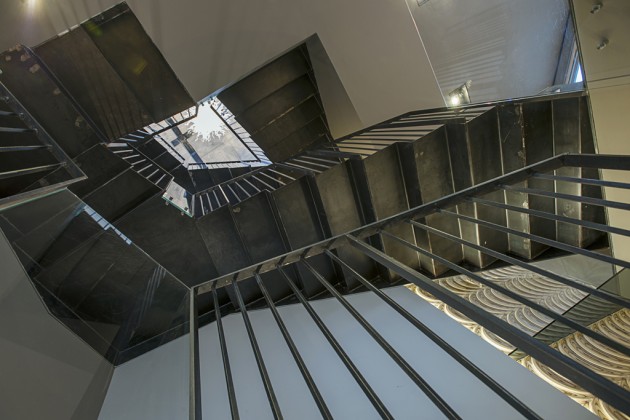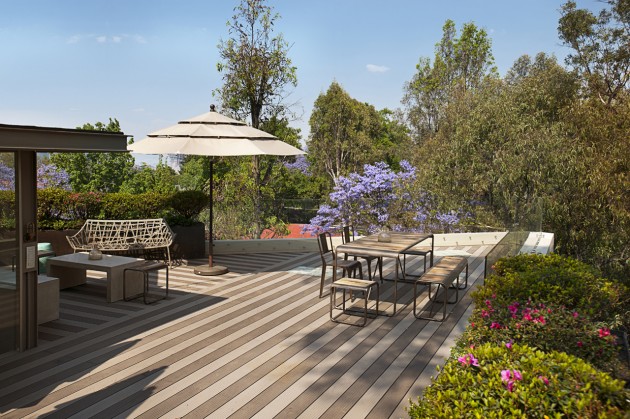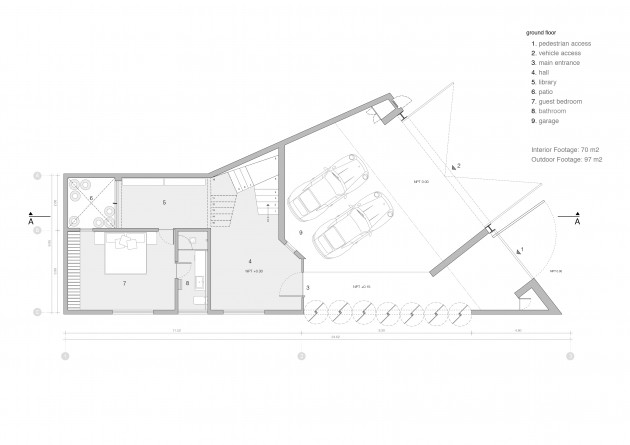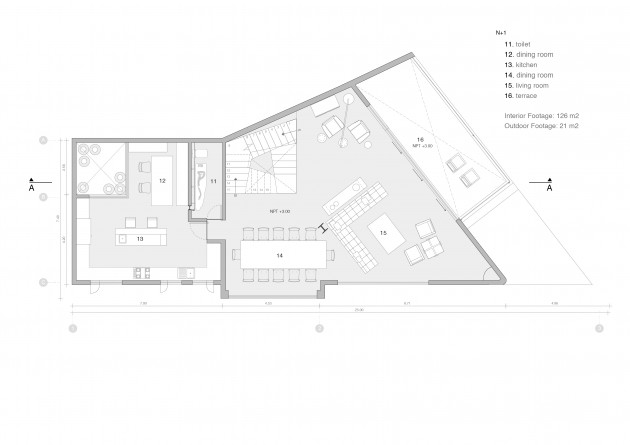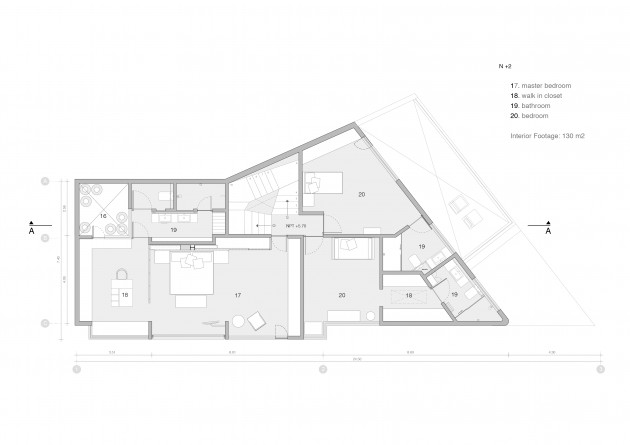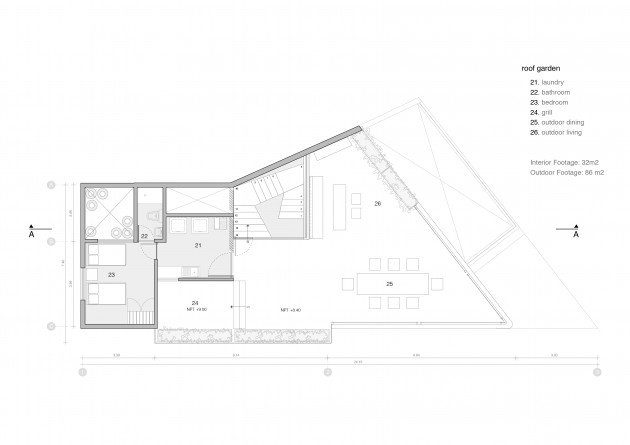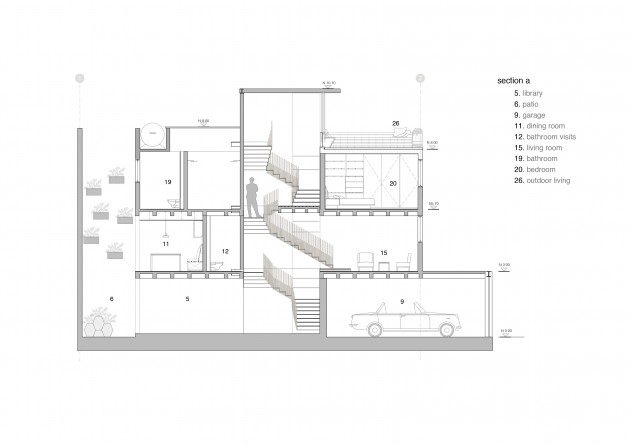 ARCH & INTERIORS: P CALZADA ARQUITECTOS S.C.
PROGRAM: SINGLE FAMILY HOUSE-REFURBISHMENT
LOCATION: MEXICO D.F.
YEAR: JANUARY 2013 – JANUARY 2014
SITE SURFACE: 170 M2 / 1829.9 SQ FT
BUILT AREA: 580 M2. / 6243 SQ FT
PHOTOS: COURTESY OF P CALZADA ARQUITECTOS S.C.