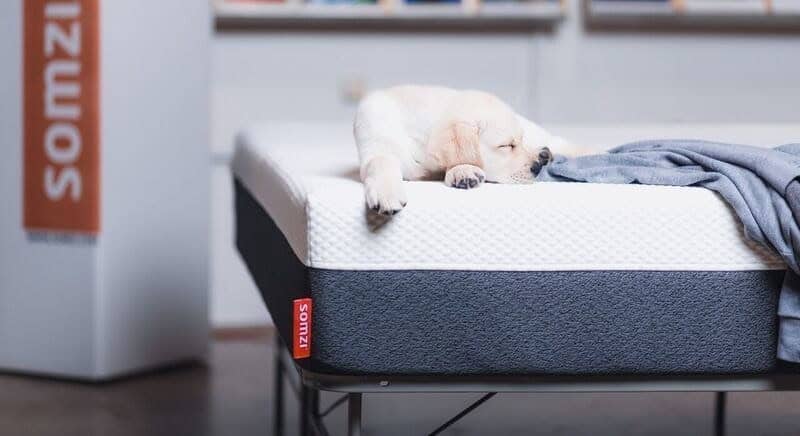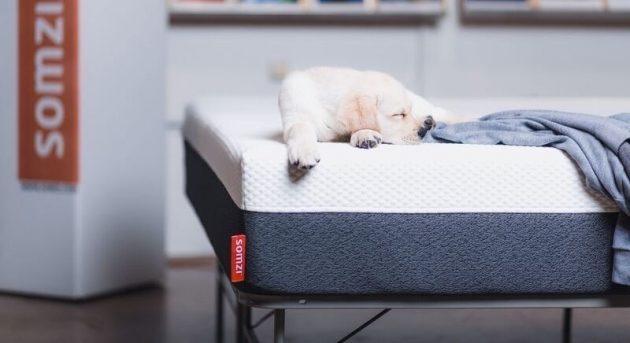 There is no point in beating around the bush about it, sleep is your livelihood. Without a goodnight's sleep, everything in your life suffers, including work performance. Your boss will not let you slack on quarterly reviews simply because your mattress keeps you tossing and turning.
I too was suffering night after night on a discount, big box store mattress. You know the type. A huge warehouse with hundreds of mattresses and a sales representative pushing the most expensive brands on you? I finally decided that no one was going to "tell" me which mattress was the most comfortable. I researched various brands (and I mean a lot of brands), tossed the idea around in my head, and became stressed out about the entire process. It was time to sleep…on that hard mattress again.
After tossing and turning for about three hours on what felt like cinderblocks covered with a decorative t-shirt covering, I decided that I had done enough research and it was time to give the Somzi mattress a try. So, at three in the morning, I placed my order and went to sleep on the couch.
Even though Somzi is the new kid on the block when it comes to mattresses, the thing that stuck in my head about them was how long they'd been making other bedding products and foam products. It turns out they've actually been a manufacturer of foam products for other brands for a long time. They told me that this is the first product they're selling direct to consumers. I thought that was pretty cool.
It has been about 60 days since my Somzi mattress arrived and I promise you, my couch has not called my name once. It is the best foam mattress I have ever slept on! This mattress is a keeper. Here are a just a few of the reasons I would recommend it to family, friends, and even a random stranger who looks exhausted in the elevator.
Somzi Wants You to Love Their Mattress
Okay, Somzi mattress comes with a full 100-night trial. The best part is, there are no restrictions on it. You can use this mattress for anything you would use your normal mattress for. Sleeping, cuddling, playing with the kids, no restrictions. They want you to know how well this mattress fits into your everyday life.
Knowing that I could use this mattress in my everyday life, just like I would any other mattress, and still have it covered under the money back guarantee was priceless. They would even cover the price of picking it up. This made me feel extremely secure in the purchase.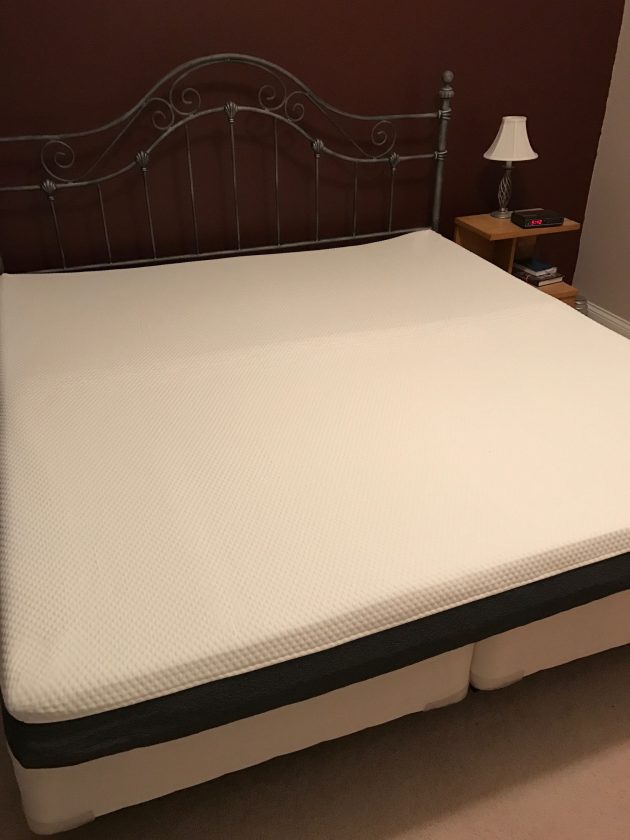 How Somzi Makes Their Mattress
Most people, including myself, are guilty of ignoring the process of how their mattress is made. This is attributed to most mattress companies trying to hide that their mattresses are made of hard metal springs, something that looks like a rat's nest, and a little piece of foam rubber.
Somzi, on the other hand, wants you to know that their materials are extremely durable, high quality, and made to last in whatever situation you put them in. Since they start with quality materials, the end result will be much better.
Somzi does not hide the way their mattresses are made, and they are more than happy to share the process.
They start with 6" thick supportive foam that is cut with precision and accuracy. This is so their other layers fit perfectly around this support system.

Surrounding this layer is 2" of Serene foam. This layer serves two purposes. The first is pulling heat away from the body. The second is to relieve the possibility of creating pressure points. I know it sounds strange, but I can really feel this layer working. I do not get hot and sweaty during the night, and I don't feel pressure on my shoulders or hips.

The 6" layer and the 2" layer are covered with an amazing micro-weave covering. The best part is, the covering can be taken off to clean. You don't even break a sweat taking them apart to clean.

This mattress sounds comfortable enough, right? Somzi doesn't think so. Somzi added a 2" thick Gel Swirl memory foam. It provides comfort, support, and helps draw heat away from your body while you sleep.

Somzi Mattresses are a Blast to Set Up
Okay, I am a big kid. I will admit it. After moving the mattress to my room and putting it on top of the box spring, I cut open the plastic roll it is vacuum sealed in. The mattress instantly unrolled itself and puffed back up in a matter of seconds. There is nothing more fun than opening a tube and watching the best mattress in the world pop out. I guarantee you will be entertained as well.
I absolutely love the Somzi foam mattress. It is unbelievably comfortable. Not only is it unbelievably comfortable, but it does not create pressure points at your shoulders and hips. I no longer wake up sore, tired, or wishing for a few more hours hiding under by blanket! I wake up refreshed and relaxed.
Knowing what I know now, I would gladly pay double the price!