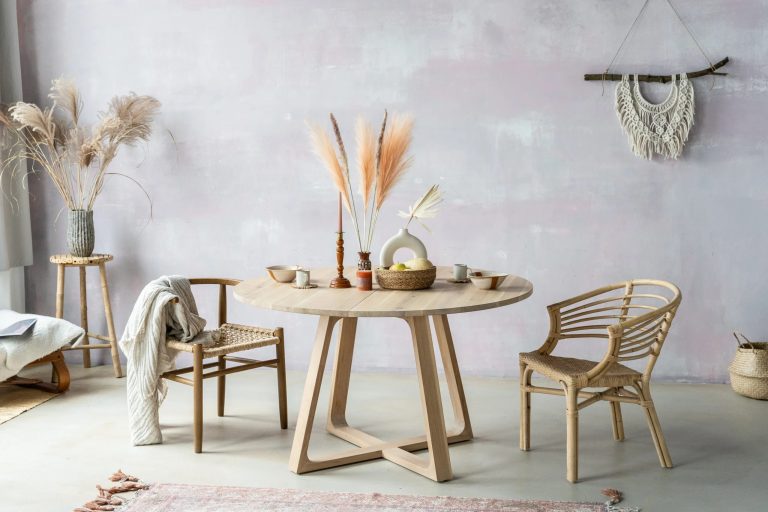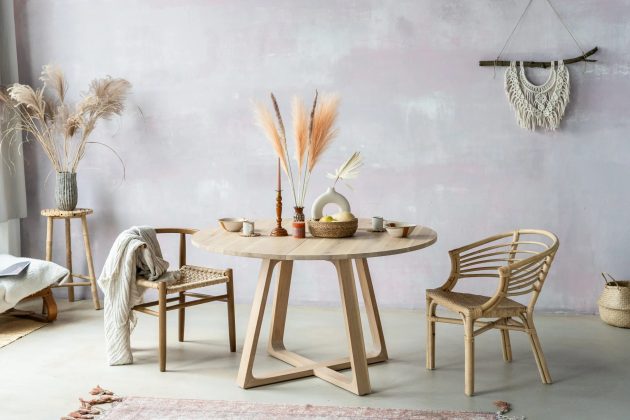 The article was created thanks to the knowledge and help of professionals from sfd-moebel.de
Solid wood is a material that is becoming increasingly popular among people who furnish their interiors. This is mainly due to the fact that furniture made of this material is very durable, and beautiful and adds warmth to the interior. Solid wood furniture is a classic choice for any home. They are stylish, and with proper care will last for generations. Here are the top 5 reasons to choose solid wood furniture:
Robustness
Wooden furniture has been popular for centuries. It is a natural material that is durable and easy to maintain. Well-made wooden furniture can last for many years, even decades. Nowadays, when products are so mass-produced, solid wood furniture is increasingly appreciated for its resistance to damage and scratches, as well as its ease of maintenance. For the production of solid wood furniture, mainly oak wood is used, which is one of the most popular wood species. In addition, oak wood has a beautiful natural grain. All this makes it a very popular species of wood for furniture. When you choose solid wood furniture, you can be sure that you have chosen a high-quality product that will serve you for many years.
Nature's beauty
Solid wood furniture is the perfect choice if you want to add character to your interior. They add charm and warmth to any space. With their help, you can easily create a cozy atmosphere that will make you feel at home. There is something about solid wood furniture that exudes natural beauty. Perhaps it's the way the wood grain creates a unique pattern, or how the furniture seems to live a life of its own as the years go by. Whatever the reason, solid wood furniture has a timeless appeal that is hard to resist. Solid wood is a great option if you're looking for furniture that will stand the test of time. It's also a great way to add a touch of nature to your home. Solid wood furniture is available in a wide range of styles, from rustic to modern. And it can be a great way to add a unique, personal touch to your home.
Easy care
Wooden furniture is a great investment – it is elegant and adds warmth to the interior. Unfortunately, you often hear that wooden furniture is difficult to maintain. However, this is only partially true – wooden furniture is easy to maintain if you know how to take care of it. Wooden furniture requires proper care to enjoy its beauty for years. Wood is a porous material, so it gets dirty easily and loses its luster. To keep wooden furniture in good shape, you need to clean and maintain it regularly. It is best to use a soft, dry cloth to clean wooden furniture. Do not use cleaners containing alcohol, as they can dry out the wood. After cleaning, wipe the furniture with a dry cloth. To protect wooden furniture from discoloration, you can varnish or oil it. To do this, use special products available in furniture stores. Use them according to the manufacturer's instructions. Care of wooden furniture is easy if you take proper care of it. It is worth remembering to clean and maintain your furniture regularly so that you can enjoy its beauty for many years.
Environmentally friendly
As the world becomes increasingly aware of the importance of sustainability, many people are looking for ways to reduce their impact on the environment. One popular way to do this is to choose eco-friendly products, such as wooden furniture. Wood is a renewable resource, so it is a more sustainable choice than furniture made from non-renewable materials such as plastic or metal. In addition, solid wood furniture is often made from certified sustainable sources, which means that the wood has been harvested in a way that protects forests and wildlife. Another advantage of wood furniture is that it is durable, which means it will last longer and won't need to be replaced as often as furniture made from less durable materials. This means that over time, wood furniture is a very cost-effective choice. Finally, wooden furniture often has a more natural, organic look that many people find attractive. In a world that is increasingly digitized and artificial, wooden furniture can help create a warm and cozy space.
Place of conversation and closeness
Wooden furniture can be a great conversation piece in your home. By choosing interesting and unique pieces, you can create a place that will encourage conversation among your guests. One way to find interesting wooden furniture is to look for handmade pieces. Such furniture is often one-of-a-kind and can be a real conversation piece. Another way to make your wooden furniture a conversation piece is to choose pieces that have an out-of-the-box design. For example, you can choose a coffee table that has a unique shape. You can also add some personal touches to your wooden furniture to make it, even more, inviting for conversations and meetings. One idea might be to choose a table in the original color. By adding these personal touches, you can make your wooden furniture truly unique.
SFD Furniture Design – furniture made of natural, solid wood
Our company is driven by quality and attention to detail. Our furniture is made in Poland by local craftsmen, and the wood we use in production is FSC certified, so we care about nature, the local community and sustainability. We draw inspiration from nature and Scandinavia, and we produce our handmade furniture with a passion so that when you buy it, you can create a cozy corner in your home where you can rest and relax your body and soul. Explore our store, discover the unique style and beauty of handgefertigter Eichenmöbel von SFD Furniture Design and bring a piece of Scandinavia to your Home.