Improving your home's energy efficiency doesn't have to involve expensive upgrades or time-consuming renovations. There are many small, easy to implement and often DIY tricks you can use to instantly realize savings on your hydro bills and help Mother Earth at the same time. These will work to make your home more comfortable, efficient and cost-effective.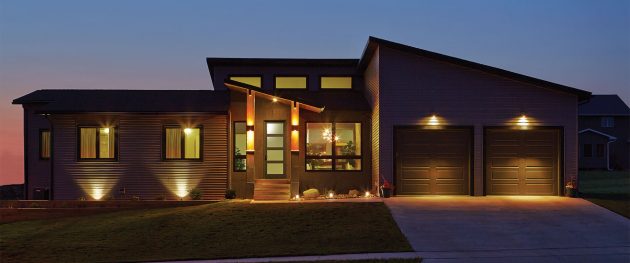 If this all sounds appealing but you're not sure how to go about improving your home's energy efficiency, check out our list below for six easy tips you can start implementing today.
High-Efficiency Furnace & HVAC System
Chief among the benefits of installing a high-efficiency HVAC system include keeping your home's temperature consistent while saving you money. HVAC systems are often one of the largest culprits of energy usage and, as such, are one of the more costly household appliances to operate. Additional benefits of investing in a high-efficiency HVAC system include:
They produce cleaner air.
They're better for the environment.
They result in lower electricity bills.
They're often quieter.
They offer improved control of temperature.
They can often be accessed remotely.
They experience fewer electrical issues.
They increase your home's value.
You may also be eligible for certain rebates and incentives should you decide to upgrade your HVAC system. It's important, however, to conduct the proper research into these programs.
Windows, Doors & Hood Vents
Without an airtight seal, you're wasting energy when heating and cooling your home. Warm and cold air often escape through your windows, doors and your kitchen hood vents year round. You can easily check for drafts by holding a lit candle or match around your window and door frames, and hood vent, and if it flickers, you have a draft. Luckily, this is an easy fix. Use caulking around frames, install or replace weatherstripping and add a door sweep. In colder months, consider applying exterior window film to increase efficiency.
Basement & Exterior Walls
Many now use our basements as additional living space, and need to insulate it seasonally. By insulating the exterior walls of your basement, your home and your attic, you're maintaining your home's heating and cooling, which will yield energy savings throughout the year. The most cost-effective approach involves a combination of rigid insulation (rigid board material provides thermal resistance) and an insulated frame wall assembly. Alternatively, spray foam provides the least risky interior insulation assembly through installation simplicity, water insensitivity and ease of drying.
Energy Efficient Appliances
In addition to installing an energy efficient HVAC system, you may also consider upgrading some or all of your appliances. Replacing old appliances with their high energy efficient counterparts saves on energy, which in turn is friendly to your wallet and the environment. For example:
Energy Star refrigerators use 9 percent less energy.
Energy Star washers use 25 percent less energy, and 45 percent less water compared to standard models.
Energy Star dishwashers constitute 13 percent of standard appliance use, which can mainly be decreased through water use reductions.
You'll also benefit from regularly cleaning your large appliances. When the vent at the back of the refrigerator and the clothes dryer exhaust get clogged with dust, the motors work harder, requiring more energy.
Delayed Start Feature
When shopping for a new dishwasher, dryer or washing machine, look for a delayed start feature. These can save money and energy by simply programming your appliances to run during the hours when the electricity rates are at their lowest. Similarly, a smart thermostat and automated lighting will yield the same results. These smart devices adjust to your living habits and can be controlled remotely with an app or other online tool. So, if your schedule changes unexpectedly, you can still maintain control of your heating and cooling costs from the palm of your hand.
Miscellaneous Items
There are a number of additional, low-cost practices you can implement to further bolster your home's energy efficiency, including:
Lowering your thermostat (this can save between five and 15 percent every year).
Turning off unnecessary water and reducing shower time.
Doing your laundry with cold (or warm) water.
Always run full loads in your dishwasher and use an eco cycle if available.
Save using your hot water for off-peak hours.
Unplug electronic device chargers, televisions and power bars to avoid phantom power consumption.
Install an indoor or outdoor clotheslines to avoid dryer use.
There are many ways to transform your home into an energy efficient haven, and doing so will make your space more comfortable, save you money and help the environment. Check out Appliance Canada for a vast selection of energy-efficient and Energy Star appliances, and a team of professional staff who can answer all of your questions about upgrading your home.