There has always been a synergy between architectural design and fine art, and when it comes to major new construction projects, it almost seems as if designers are trying to outdo each other when it comes to creating something that will get people talking.
Just look at the skyline across any modern city, and you will see some of the most stunning designs that have been made into reality, from The Shard and the Lloyds Building in London to Dubai's towering Burj Khalifa.
Yet according to one international construction expert, artistic designs are not just the province of multi million dollar infrastructures in capital cities. Lagan Construction Group has observed a clear trend in property developers embracing unusual and modern designs in all areas of construction.
One perfect example is Lagan's recent Energy for Waste (EfW) project in Suffolk. While a waste and recycling facility might not sound like the most glamourous construction project, the modern design proves the point that aesthetic considerations are more important than ever to developers.
Here are some of the most artistic developments, large and small, from around the world.
Habitat 67, Canada
This model community and housing complex in Quebec proves that there is room for artistic design in all areas of construction. It also shows that the idea is not as modern as you might think – the design was actually made a reality for Canada's Expo 67, the world fair held some 50 years ago.
It remains one of the most famous designs in Montreal, and indeed the whole of Canada, comprising 354 prefabricated concrete forms that combine to create 158 apartments of various sizes and configurations.
In 2012, the design hit the headlines for winning a Lego Architecture poll, meaning that it will inspire its very own Lego set. This is particularly appropriate, as Lego bricks were originally used in the design – truly giving us pause to wonder whether life inspires art or vice versa!
Krzywy Domek, Poland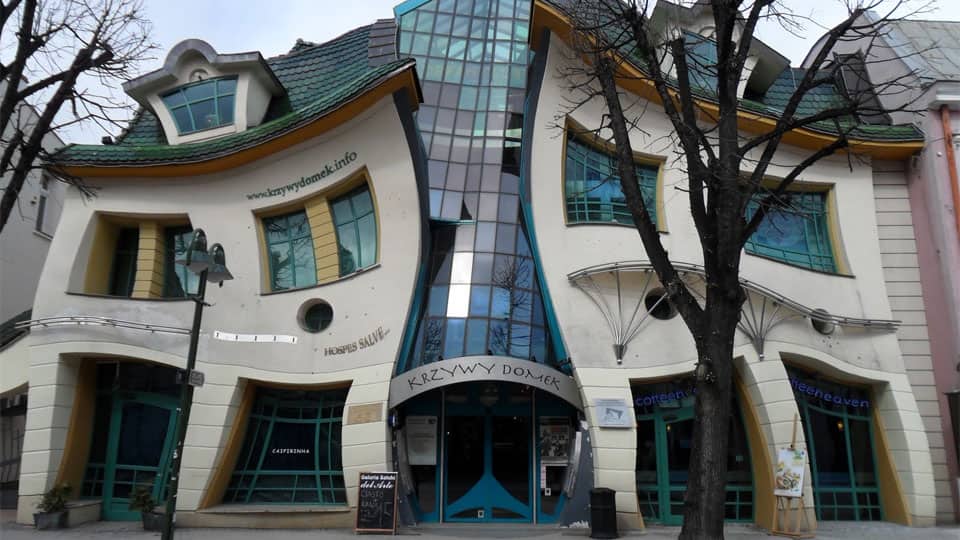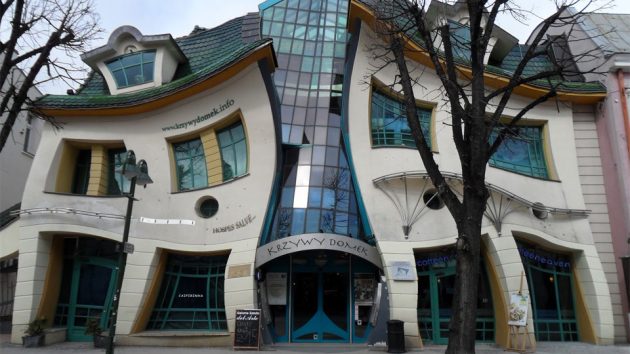 The Crooked House in Sopot was built in 2004. Designed by a local team, it is part of the town's shopping centre, and gives the impression that you are looking at something in a hall of mirrors.
The design was inspired by the mid-20th century fairytale illustrations of Jan Marcin Szancer and Per Dahlberg.
Kubus Woningen, The Netherlands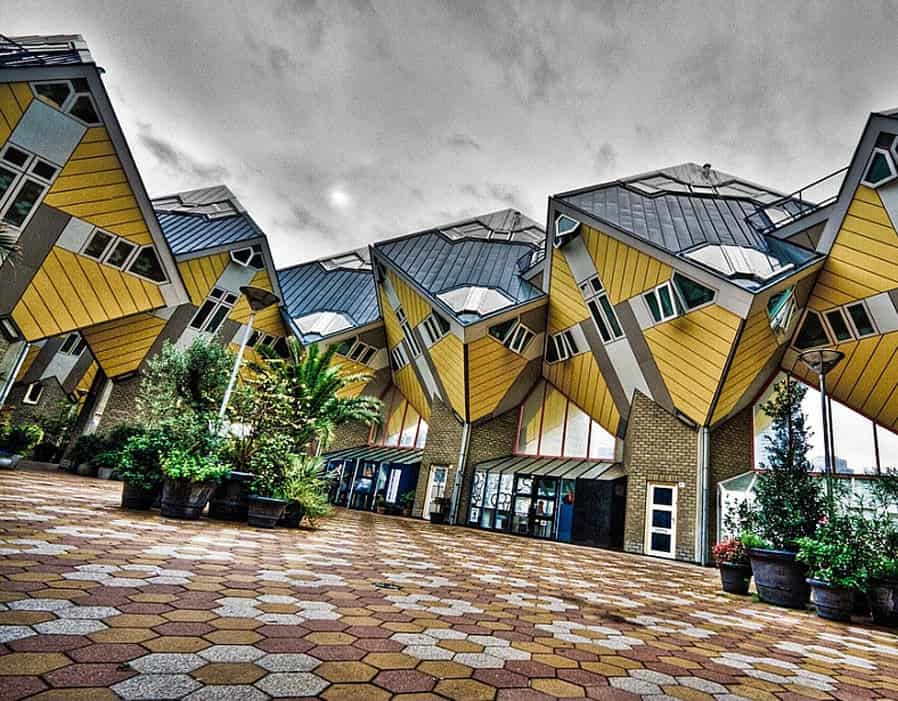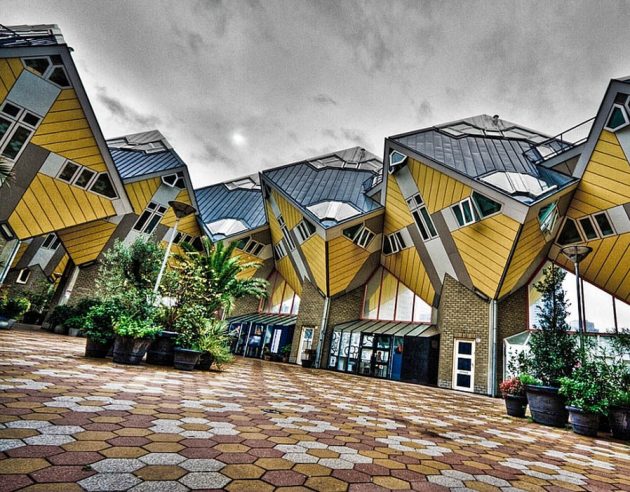 Dutch architect Piet Blom is most famous for his Cube Houses, which can be seen in Helmond and Rotterdam. The idea here is to create a "forest of houses," with each cube representing an abstract tree.
The cubes are tilted at an angle and perch on hexagon-shaped pole structures. Each is split into three levels, with the top level providing a spectacular and unimpeded view, from what is effectively a three sided glazed pyramid.
The Eden Project, United Kingdom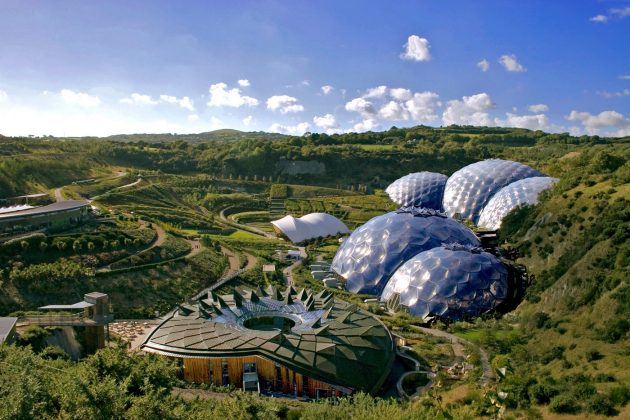 No discussion of architecture blending with art can be complete without mentioning this remarkable construction that was completed in the early 21st Century.
The Eden Project set out to provide a setting for plants that are collected from a diverse range of environments and climates. As such, it is a perfect example of the need for architects to blend functional needs with artistic aesthetics.
The project took over two years to construct, and is now one of Cornwall's most famous attractions.