With the right approach, you can create a welcoming and inviting atmosphere when you are showcasing your home that will make buyers fall in love with your home. In this guide, we'll explore some of the key steps you can take to prepare your home for sale and ensure that it stands out from the competition in today's crowded real estate market. From curb appeal to interior design, we'll cover everything you need to know to make your home the most attractive option on the market.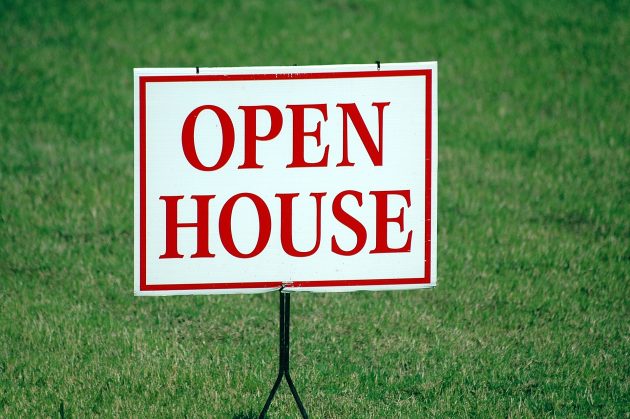 Consider The Current Market
Before you do anything, you should consider the current market before deciding to definitely sell your house. For example, if you live in Colorado Springs, you should research the local market to see whether they align with your pricing expectations; it then takes 6-9 months on average to sell a house once you've decided to list it. But if you are short on time or you just want to streamline the process of selling your home, you can sell a house fast to a cash buyer Colorado Springs and receive cash now for your house. No fees, no realtors, just cash fast. This means you can sell your house a lot faster than waiting for potential buyers and having to prepare and stage your home for showings. Once you've decided to sell your home, and you want to showcase it, you can start to prepare it in the following ways.
Decluttering
When you declutter and depersonalize your home, you create a neutral canvas that allows potential buyers to imagine themselves living in the space. This can be difficult for buyers to do if the home is filled with personal items and memorabilia. Make sure to remove excess items, to create a more open and airy feel, making your home more attractive to potential buyers. It's also a good start for the moving-out process because you'll be forced to sort through your belongings and decide what you want to keep and what you can get rid of.
To declutter effectively, start by removing any items that you don't need or use regularly. This can include old clothes, books, and other possessions that are taking up space in your home. Be sure to also remove any bulky furniture that is making the rooms feel cramped. Depersonalizing your home involves removing personal items that make the space feel like it belongs to you. This can include family photos, personal collections, and other items that may distract potential buyers from envisioning themselves living in the space.
Repairing
Visible defects, such as leaky faucets, broken windows, or damaged walls, can deter potential buyers and reduce the value of your property. It's essential to fix these issues before listing your home on the market. One of the primary benefits of making necessary repairs is that it can help you avoid any issues during the home inspection process. When a potential buyer makes an offer on your home, they will typically hire a professional home inspector to assess the property's condition. If the inspector finds any major defects, it can delay the sale or even cause the deal to fall through. By making necessary repairs ahead of time, you can ensure that your home is in good condition and reduce the chances of any surprises during the inspection.
Cleaning
Now you've repaired and decluttered, you can make sure you give your home a good clean. A clean home not only looks more attractive to potential buyers, but it also creates a more welcoming and inviting atmosphere. A dirty or cluttered home can be a major turn-off for buyers, and may even make them question whether the home has been well-maintained overall. Carpets should be vacuumed or steam cleaned to remove any dirt or stains. Walls should be wiped down to remove any dust or cobwebs, and any scuff marks or stains should be cleaned off. Windows should be washed inside and out to allow natural light to shine through and make the home appear brighter. Additionally, if you have pets, it's important to remove any pet hair or odors that may be present in your home.
Curb Appeal
The exterior of your home is the first thing that potential buyers will see, and it can make a lasting impression. A well-maintained and attractive exterior can increase your home's value and make it more appealing to potential buyers. There are several simple tasks you can do to improve your home's curb appeal. One of the easiest and most effective things you can do is to keep your lawn well-manicured. This means mowing the lawn regularly, trimming bushes and shrubs, and removing any weeds. A well-manicured lawn can make your home look more attractive and well-maintained. Another way to improve your home's curb appeal is to plant flowers or other landscaping elements. This can add color and interest to your home's exterior, making it more appealing to potential buyers. In addition to these simple tasks, there are also larger projects you can undertake to improve your home's curb appeal. These may include repainting the exterior of your home, installing new siding or roofing, or adding a new front porch or walkway.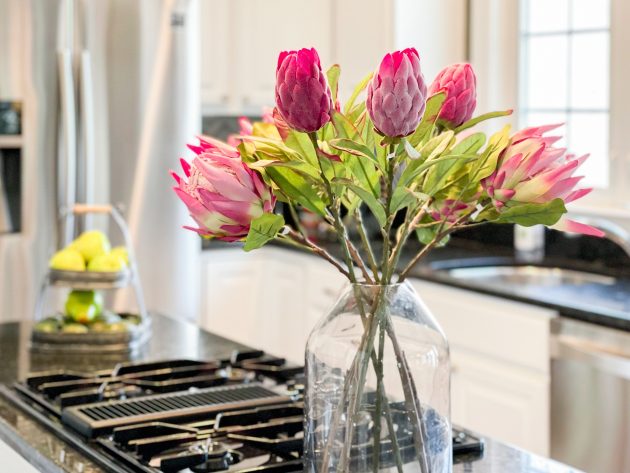 Staging
There are several benefits to staging your home. First and foremost, staging can make your home look more spacious and inviting. By rearranging furniture and removing clutter, you can create a more open and airy feel, which can be especially important for smaller homes. Staging can also help highlight your home's best features, such as architectural details or a beautiful view. You could consider hiring a professional home stager who is trained to create an appealing and attractive atmosphere that will appeal to potential buyers. They can help you choose the right furniture, decor, and accessories to create a cohesive and welcoming environment.
Preparing your home for sale can seem like a daunting task, but it's essential if you want to get the best possible price for your property. By following the steps outlined above, you can make your home more appealing to potential buyers and increase its perceived value. From decluttering and deep cleaning to making necessary repairs and improving your home's curb appeal, each step is crucial in creating an inviting and attractive atmosphere that will appeal to potential buyers.