The real estate market has taken a bit of a walloping this year, thanks to reasons we all know about already. But that doesn't mean it's dead. In fact, there are signs that it is bouncing back to life as all the pent-up demand from the spring now unleashes.
Consumer tastes change all the time when it comes to real estate. What people want from their properties evolves with the times, chopping, and changing with the seasons. This year is no different. It turns out that buyers are looking for a host of architectural and interior features in their next purchase. But what's hot right now? Let's take a look.
Built-In Custom Shelving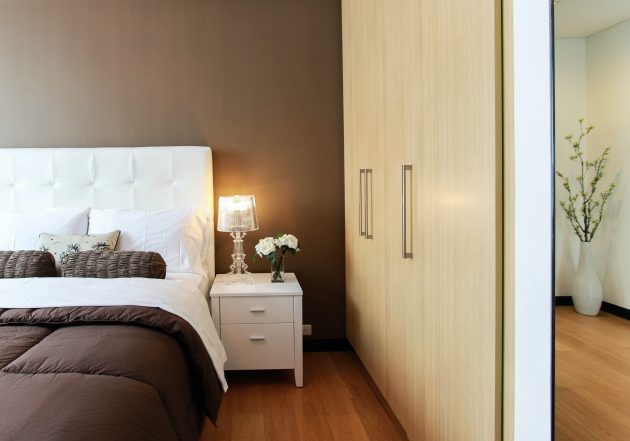 Currently, western consumers are fighting a battle against clutter. Practically everyone wants to get rid of excess detritus in their homes and scale-back on stuff. Making that happen, though, is a logistical nightmare. People who go on a purge wind up throwing out things that they later realize they need, and they regret it.
Part of the solution to this is built-in custom shelving solutions – shelving space built into the fabric of the property itself. The effect of this is twofold: not only does it help to get possessions out of the way, but it also looks natural. When shelving is an intrinsic part of the property, it makes a big difference to the aesthetic. Units look as if they should be there, instead of tacked on.
Upstairs Laundry Rooms
When you think about it, the way architects traditionally arranged property was a little odd. In the past, kitchens were small, bathrooms were down corridors from bedrooms, and laundry rooms were next to utility rooms at the property's rear.
This latter arrangement really didn't make much sense, even when people used their homes differently from today. It meant having to walk from the bedroom to the laundry room up and down the stairs and back again – an odd arrangement indeed.
Modern buyers going through agents like Matin Real Estate are now prioritizing upstairs laundry rooms as a matter of convenience. Just like ensuite bathrooms, this facility should be near the bedroom ideally.
Mudrooms
For those of us who lead active lives, mudrooms are essential. We want somewhere to put coats, boosts, and bicycles without trudging mud into the rest of the home. Buyers need soilable spaces where they can clean themselves up a bit before coming into the main property.
Mudrooms don't have to be large or extravagant. They just have to be there.
For people looking to sell, therefore, this is an important point. If you can convert an existing room, then why not do that instead? Often, you do not need to build an extension.
Cabinet Lighting
Cabinet lighting might seem like a hassle, but it is actually incredibly easy to achieve with today's fixtures. What's more, it makes properties much more attractive to buyers. Most people in the real estate market want to open a cupboard and immediately see what's inside without using a torch.
If you really want to up your game, you can use glass-paneled illuminated cabinets. These allow you to see whether what you need is inside the cupboard before you open the door.
Heated Flooring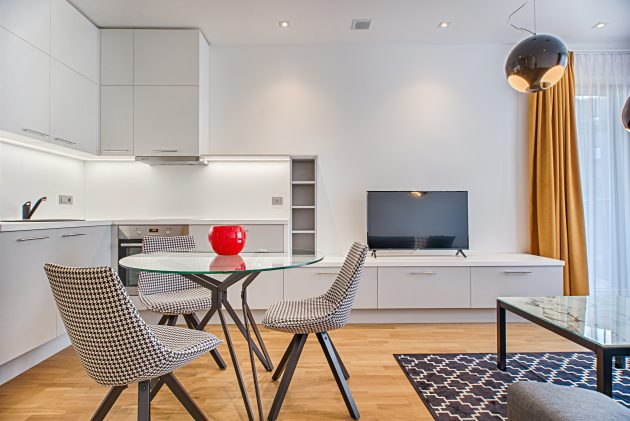 Let's face it: radiators are ugly. They're giant metal contraptions that stick out from walls and prevent you from arranging furniture how you'd like. Plus, they cause no end of hassle and problems.
Underfloor heating is different. It doesn't rely on water, so you don't have to bleed radiators or purge air from the system. (And you don't have to power flush it either to get rid of rust). Instead, it just uses electricity passed through metal strips that gently heat your floors. The result is a more attractive minimalist system that looks great and allows you to be more flexible with your interior design schemes. (You don't always have to place your sofa in front of your ugly radiator to keep it covered, for instance.
Heated Driveways
Sticking with the heating theme, a lot of buyers now also want heated driveways. These might sound a bit like a gimmick, but if you live in an area that experiences long winters, it can be a godsend. You can say goodbye to slippery surfaces when parking your car – ideal if your property happens to be on a slope.
So which of these home improvements would you most like for your property? And do you think that they will help you sell your home faster?