Purchasing your first home can be an exciting, transformative experience and a key step on the path to adulthood. However, this isn't to say that homebuying is without its headaches. Jumping into the process for the first time is liable to seem stressful, overwhelming and financially strenuous. While there's no magical end-all solution to the tribulations of homebuying, there are numerous ways you can make the process considerably less arduous. With this in mind, all first-time homebuyers should work to avoid the following mistakes.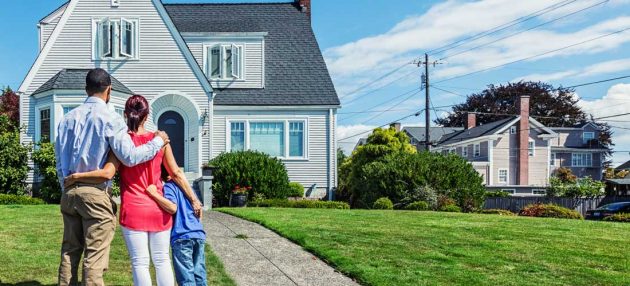 Having Tons of Debt
Before proceeding to purchase your first home or even apply for a mortgage, you should pay down any existing debt. Having large amounts of outstanding debt can prove detrimental on two key fronts. For starters, it's likely to diminish your chances of mortgage approval. If a lender sees that you're currently up to your eyeballs in debt, what reason do they have to take a chance on you? Secondly, if you do manage to get a mortgage despite being saddled with debt, this stands to bleed you dry financially. Making monthly mortgage payments while paying down unmanageable amounts of debt will push your finances to the absolute limit and compromise your quality of life.
As such, it's strongly recommended that you take care of outstanding debt before beginning your home search in earnest. This may mean waiting a little longer to purchase a home than you'd prefer, but it will ultimately expand the options that are available to you.
Not Having a Home Inspected
Before committing to purchase a home, you'd do well to have the property thoroughly inspected. This will help ensure that you're not met with any unpleasant surprises after the paperwork has been signed. Although some home-sellers willfully hide problems from prospective buyers, others are genuinely unaware that certain issues exist within their homes.
Regardless of which type of seller you're dealing with, make sure to have any home you're serious about purchasing meticulously inspected. This way, if any significant problems are discovered with the property's plumbing, electricity or general structure, you'll be able to walk away from the sale or amend what you're willing to pay for the home.
Not Considering Custom-Built Homes
If you have a respectable budget to work with, a custom-built home may be worth considering. After all, your odds of finding a lived-in home that perfectly meets all of your criteria are fairly slim. So, if you're truly looking to purchase your dream home, going the custom-built route is a smart move.
There are many advantages to investing in a custom-built house. For one thing, you won't have to deal with any problems or unfortunate décor choices left by previous occupants. Secondly, you can ensure that every member of your household has their own space, which is particularly important to families with lots of children. Having your home custom-built also ensures that you'll be able to offer input throughout every phase of the construction process and familiarize yourself with cutting-edge construction estimate software.
Not Getting Pre-Approved for a Home Loan
You should never enter negotiations under the assumption that you'll ultimately be approved for a home loan. Even if you believe approval is a certainty, having a loan application rejected can promptly bring negotiations to an end, ultimately wasting the time of every party involved. To nip this in the bud, make a point of getting pre-approved for a mortgage before making a serious offer on a home. In addition to providing both you and the seller with peace of mind, this will help illustrate how serious you are about making this sale happen. This is likely to place you well above potential purchasers who didn't take the time to get pre-approved.
Buying your first home can be equal parts exciting and anxiety-inducing. While making the jump from renter to homeowner is an extremely liberating experience, the actual homebuying process can prove incredibly stressful. This is particularly true for homebuyers who possess little to no knowledge of the housing market. Fortunately, there are a number of simple measures that can take much of the hassle out of purchasing your first house. When looking for effective ways to simplify the homebuying process, take care to avoid the previously discussed blunders.