The bedroom is a place to decompress after a tiring day. Unlike other areas of the house that buzz with activity on a regular basis, the bedroom is your personal space that is designated to calm you. When creating a relaxing bedroom, the aim is to keep the hustle-and-bustle of the kitchen and living area out of the room, and bring the peaceful feeling in.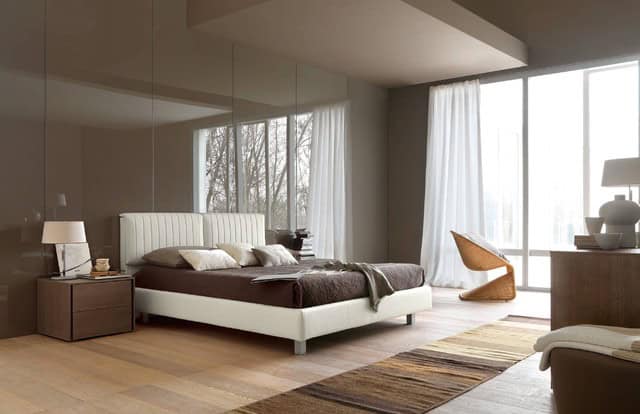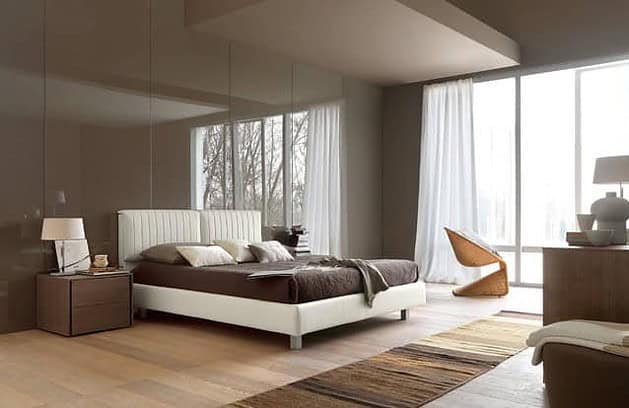 Here, we share the different ways you can turn your bedroom into a restful place that is perfect for tucking yourself away from the stress of everyday life:
Detail Cleaning
There is no way you can relax in a bedroom that has dirt and dust lingering around. They not only make your bedroom look abandoned, but can also pose health risks especially when you are constantly exposed to them. You spend a lot of time in your bedroom, so it's only right to keep it vacuumed and free from dirt. To clean your bedroom thoroughly, you will need to take off the beddings, take the curtains down, and wash down surfaces, among other tasks. If you have the time to do it yourself, then by all means take on this cleaning project on your own. But if you are time-crunched, or simply want the area cleaned better, then it may be worth using cleaning services to get the job done in less time.
Add a Layer of Soft Lighting
Bright bulbs are useful for reading in bed, but they are not ideal for lighting an entire room. Ideally, your bedroom should have a mix of task lighting and ambient lighting to allow you to move around safely, and still have soft light for that welcoming feeling that is essential to a cozy bedroom. If you like reading in your bedroom, invest in a bulb with a higher lumen level to avoid eye strain, and make reading more enjoyable.
Grow a plant or two
Embellishing interior spaces with plants can increase oxygen levels in the room, and refresh the air. Place one large plant on the corner, and have smaller plants grouped on your bedside table or on your dresser to bring a sense of tranquility to the entire space. Easy choices for houseplants include peace lily, Chinese evergreen, and golden pothos.
Paint the Room With Calming Colors
Your bedroom should also promote a soothing vibe through calm colors. You'll want to use shades that make your space look more expansive and give the whole room a cozy ambience. When choosing a palette, the top choices are shades of blue, gray, and green.
Look for a pale blue paint that beautifully reflects the color of the sky, or opt for a soft gray color for your bedroom walls to bring about a calming presence. You can keep plain colors from being depressing by decorating the room with patterned sheets, and adding ornate touches that provide plenty of interest to the area. A deep blue color is also a great choice for a relaxing bedroom, as it evokes healing vibes – the exact feeling you want to experience in your sleep sanctuary. If you find the color too intense, try painting it only on the walls, and use contrasting colors for other parts of the room.
Invest in a Comfortable Bed
A bed that will provide your body with the support it needs is one of the best investments you can make. The kind of mattress you have can make the difference between a completely restful sleep, and a night spent tossing and turning to find a good sleeping position. Having a comfortable mattress is even more important when you have joint or back pain. Ideally, you should go for one that is specifically designed to contour the entire body and provide relief from back pain.
Once you have a good mattress to sleep on, you can top it with a warm blanket, soft sheets, and accessorize it with perfectly positioned accent pillows. The result is an inviting bed that welcomes you into relaxation.
Declutter
To achieve an orderly space, one of the most important things you need to do is to keep the area beside your bed clutter-free. There is nothing more frustrating than having little space in your room to move around because of the pile of clothes on the floor, and other items that have not been returned to the places where they belong. When decluttering your space, start by making the bed so you can have a large surface to sort your things. Making the bed will also give the whole room a pulled-together appearance, giving you a lot less to clean.
Decluttering involves not just picking up items on the floor, but also taking stock of what you currently have in the room and taking out the things that do not contribute to a relaxing environment. By removing certain items from the bedroom, you can have more space for filling it back with things you love.