With monoliths that date back millennia, Malta has some of the most fascinating architecture in the world. This is an island that has been occupied by so many different cultures that its design aesthetic is like no other.
Walking through Malta, you can see ancient buildings and ruins from Roman to Medieval times, and its homes have an authentic feel that merges modern and ancient architecture seamlessly.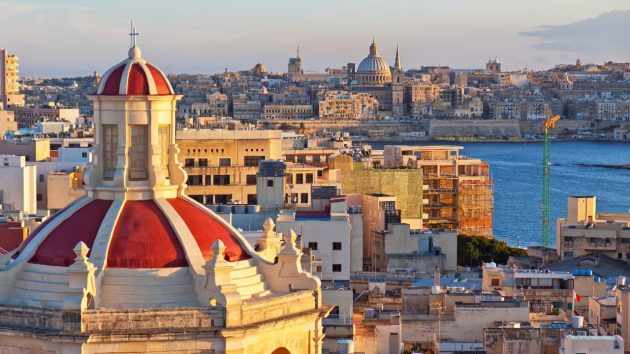 Of course, Malta's rich history contributes to its colorful and interesting architecture, with the most notable aspect of its design being the island's distinct limestone homes.
Limestone in Maltese Architecture
The use of limestone in Maltese architecture dates back to the Neolithic period when the legendary Ggantija Temples were built. This is one of the oldest structures in Malta and in the world. They were constructed in 3500 BC which means they even predate the Pyramids of Giza!
Next, the Romans made their mark on Maltese architecture during their occupation of the island in 264 onward. Along with Christianity, the Romans introduced baroque-style architecture to Malta, most of which remains well-preserved in the small town of Roman Domus just outside Mdina. The Romans built spectacular churches with magnificent mosaic floors that had never been utilized on the island before. Adding to the melting pot of Maltese architecture are marble statues that contribute an element of classical style.
The Knights of St John made the biggest mark on Maltese architecture since the Roman era, by introducing European construction styles. This particular building style has become the defining signature of what is now known as 'traditional Maltese architecture', which is particularly pervasive in the island's capital of Valletta.
Some of the most distinctive features of this architectural style include neo-gothic design, large bay windows and Victorian features. Modern Maltese houses are built according to a combination of these architectural styles and embody a unique aesthetic.
Limestone Houses
The modern-day house in Malta has a lot of unique influences. From bright colored doors, timber balconies and a yard that's located at the center of the house. It's not something you can find anywhere else.
But, limestone walls are arguably the most unique aspect of Maltese architecture. Part of what makes these walls so pervasive here is the fact that they're thick and adaptive to the climate. In fact, most traditional buildings in Malta don't really need A/C because the walls are 120 cm thick and can trap heat in the winter and keep it cool in the summer.
But, due to the high level of humidity most modern homes have a dehumidifier, central heating system and a wood fireplace to regulate moisture levels.
The beautiful honey-colored limestone is usually complimented by glazed doors and louvered apertures. You might also find some flagstone stairs on the exterior. These sturdy steps are typically coated with linseed oil to keep them dust-free. Inside, most people opt for wrought iron balustrade staircases lined with either modern or antique artwork.
Some homes even feature painted frescos on the ceiling and intricate details throughout. And most homeowners prefer patterned tile floors because they're pretty but easy to maintain.
Due to the year-round warm climate and frequent humidity, Maltese homes often have high ceilings of up to 20 feet.
Conclusion
Maltese architecture is a colorful tapestry of interesting cultures. From baroque churches to goth-style temples, history has truly left its mark on this beautiful island.
Limestone remains one of the most favored building materials and has been handed down throughout its history from one culture to the next. From the neolithical ruins of the Ggantija temples to modern homes, this material is an indelible part of the island's true character.
If you want to experience life in a traditional Maltese house and live like a local, you're in luck. There are plenty of homes for sale in Malta and most are constructed from limestone. Alternatively, you could rent a traditional farmhouse in the island's countryside and experience authentic Maltese culture away from the hustle and bustle of city life. Either way, Malta is a delight to explore for history buffs and architecture enthusiasts alike.