Most of you have probably dreamed of owning a gorgeous little home up in a hill station – an ideal vacation spot where you can beat the sweltering heat of the summers, and the perfect place for romantic weekend getaways.
But, taking up a construction gig in mountainous areas can be a daunting task; since the whole endeavour, which primarily involves conquering jagged cliffs, is significantly costlier than engaging in conventional construction pursuits.
This last statement shouldn't come off as a heed (or a demotivating to anybody; rather it lays emphasis on circumspection as a resolution to commencing with the construction of your dream vacation home.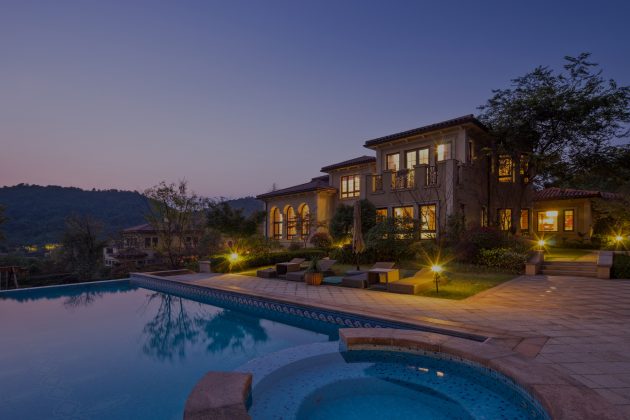 With proper planning and research (the requisite arrangements for undertaking any real estate project), you can create your ideal summertime spot on a budget. Here are a few tips on how you can effectively optimize the costs of building a house in the hills:
Incorporate the natural landscape into your constructional pursuit
Costs associated with the transportation of construction materials remain a pressing concern for most genuine buyers eager to set up their accommodations in hill stations; since these additional levies increase the overall spending for the home owner.
A good (and practical) solution is to procure the materials, whenever possible, from the area itself. Consider the case of most properties situated on hill stations; where wood or stone rather than bricks is a recurring building feature. These materials are part of the natural landscape; hence they are abundantly available on most rugged terrains, and don't have to be transported at exorbitant rates.
Moreover, by incorporating local materials you can add a native feel to your home – and by extension reduce the construction costs. Ask your architect to consider the inclusion of a patio in the building plan, but ensure that such extensions do not encroach upon the natural beauty of the area.
Pay attention to the details
All the fine details can facilitate the reduction of construction costs for a mountain home. To elaborate on this front, your decision to either go for sloping roof or a flat roof can determine your future expenses. Most picturesque hill homes feature slope roofs, but these utilities cost can cost a lot.
Slope roofs are designed to protect homes against extreme weather conditions (including heavy rain or snowfall). And if your ideal vacation spot happens to be located on such a site, then it must get a sloped roof, in order to prevent damage over the long run.
However, if the hill station experiences moderate weather, then you should go for a flat roof. This way, you will also have an extra space to relax, as well as entertain your guests.
Along a similar vein, if you're building a multi-storey home, create your living and sleeping spaces in the upper portion. In instances of rising temperatures, and if you plan for a central heating process, it will take less energy to heat the upper storey. This is also true because sunlight will warm up the upper storey.
Build small rooms
Most homeowners who own properties in hill stations find it difficult to insulate their homes, since such spaces are extremely sensitive to cold temperatures. This is because accommodations comprising large rooms let air flow freely; open floor spaces complement cold temperatures.
So, you should think carefully about the sizes of your rooms prior to commencing with the construction process. Small rooms are easier to insulate, and facilitate the creation of additional space – allowing you to accommodate more guests.
Go for plywood partitions instead of brick or stone walls between rooms to avoid high construction costs. You can even go for inexpensive sliding partition panels; in case you want to benefit from the presence of additional spaces.
Go for prefabricated structures
Prefabricated structures can significantly lower construction costs as their design allows onsite assembly. Some people even build their homes using shipping containers. This strategy is highly cost-effective and gives you just enough space to comfortably live and enjoy your vacation home.
This sort of house also takes a minimal amount of time to erect, so you won't have to wait for months on end. This way, you'll be able to protect the environment, because the development of a prefabricated home does not hurt the land as compared to a conventionally constructed home.
So, they are beneficial in every way.
Have the home pay for itself
Whatever the budget of your hill house is, you can try to recover a large chunk of the cost over time. How, you may ask? Well, vacation rentals are high in demand, so you can rent out the house when you're not using it. All you have to do is ensure that the rental agreement is precise and clear. You can even go for timeshares, where you will have regular tenants on a rotating basis.
If your house is popular enough, you can even earn a profit. You can click here to see inexpensive housing designs people find appealing. Such houses take both aesthetics and practicalities into consideration, and are great places to spend summer vacations.
So, use the abovementioned tips, along with well-drafted plans developed by your architect, and you can surely build the best hill house on a budget.