Never let it be said that an office has to be toned down and boring. Whether you're a CEO or self employed, to stay motivated, it's important to have a working area that inspires you. Everybody wants to make a statement too- after all it says you're doing okay.
The best part about creating a luxurious office space is that you don't necessarily have to spend a fortune to impress. You don't even have to stick to one or two main colors like grey or white. A deep grey-green can give your office an intimate feel. Black can add some drama and moodiness while orange, turquoise or yellow can bring in vibrancy.
L-Shaped Office Desk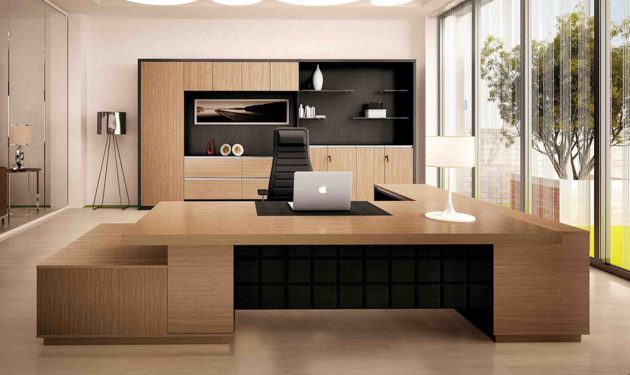 Nothing commands more respect than a large, high quality desk, and for that purpose, a high end L-shaped desk fits the bill exactly.
Apart from offering more space than a traditional desk, L shape desks provide many other benefits, such as easy reach of all your office equipment and the ability to share your desk with another person while maintaining privacy.
Executive Office Chair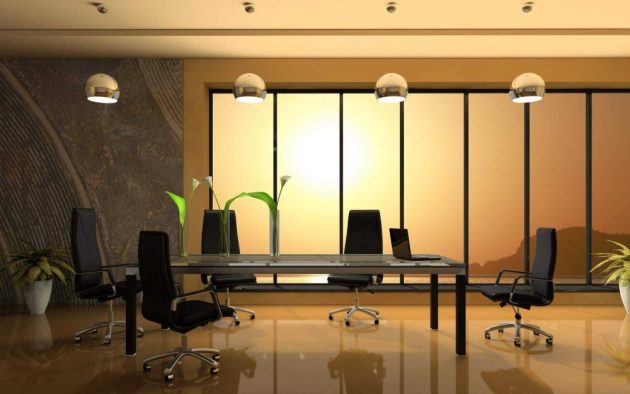 Like the captain's seat on a star ship, a luxurious office chair instantly conveys who's running the show in the office.
Look for high end office chairs designed to not just look trendy and dominant, but one that is comfortable even after long hours of sitting. According to Ergonomic Trends, a comfortable office chair is one that has "excellent ergonomics, high level of adjustability, and made of comfortable materials."
Crystal Chandelier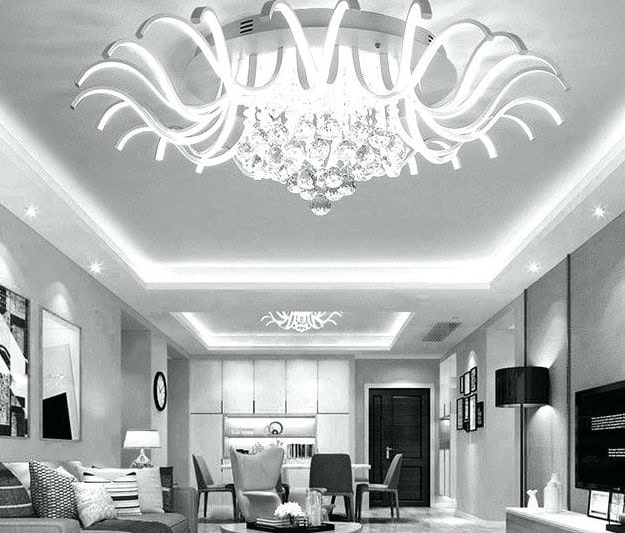 Dull and drab is out and glitz and glamor are in. Don't rely on those traditional overhead lights. How about refreshing your lighting by adding a crystal chandelier over your desk? Light is doubled with these chandeliers as the crystals cast off rainbows, improving your mood and reducing stress.
An item of luxury and opulence, chic décor like a chandelier not only creates a luxe atmosphere, they are symbolic too and you don't have to spend a fortune if you go with a smaller one. Even a chandelier made from recycled wine bottles is guaranteed to glam up your office space.
Large Persian Rug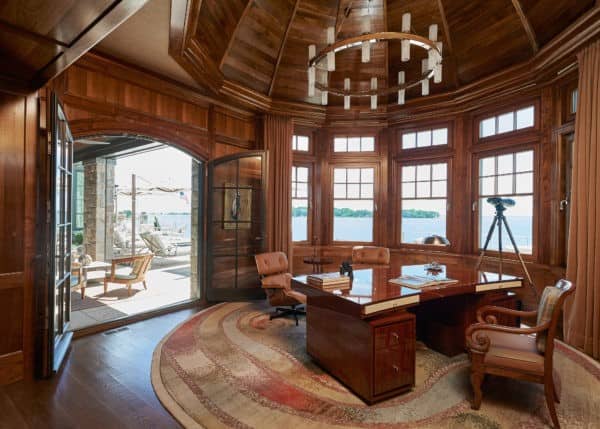 There's nothing like something soft underfoot to bring some warmth into your office décor. A Persian rug in different colors and patterns is such a super easy style update in an office that feels outdated.
Persians and Oriental carpets are ancient, but in the 21st century they're as fashionable as ever. You can layer your Perian rugs or use them as a runner – they simply invite you to kick off your shoes and relish the plush softness. They make time in your office so pleasurable. If you really want to create a focal point, you can even use your Persian rug as a wall hanging.
Posh Guest Sofa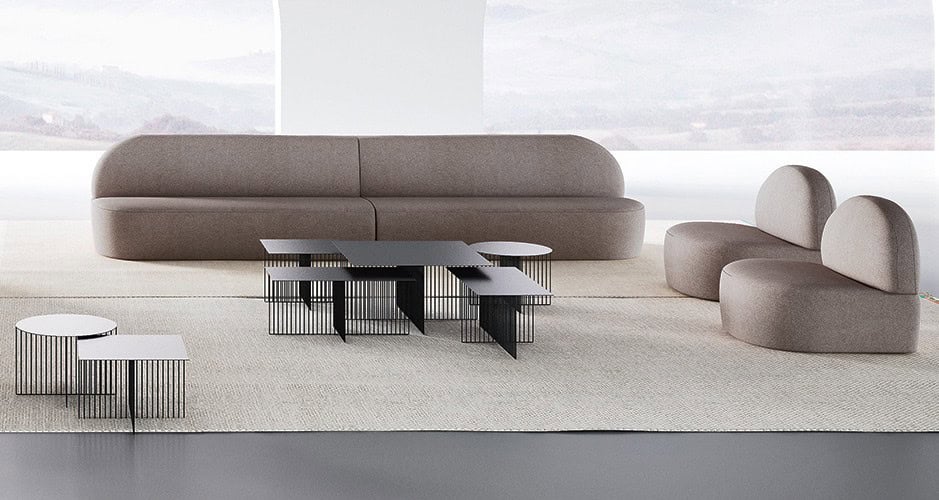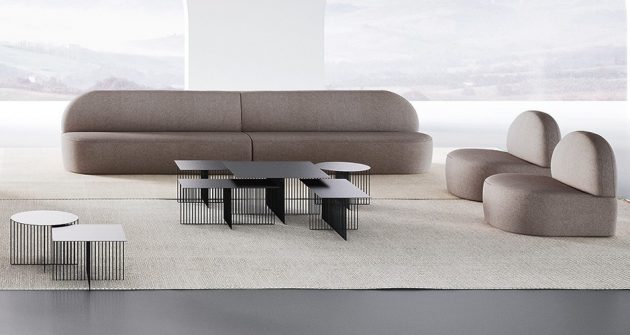 Guest sofas range from retro to classic and are excellent in your office for when you want to host clients.
A sectional velvet sofa for example, so soft to the touch, adds glamor to any office complete while being highly functional as well. The luxurious velvet is available in every colour under the sun, but soft, stylish leather is also a popular choice. The sofas come in every shape and style to suit your persona. There are sleek designs too with metal frames if you want to have a super modern tech vibe in your office.
Summing Up
Creating a luxury office space has a positive effect on both your mood and performance. Introducing some fun, luxury elements into your office can make a huge difference to how you work. Another bonus too, is that working with offices which are a tad on the smaller side and working on a tight budget just makes you all the more creative!