Keeping up with these quick changes in the real estate market can be difficult, particularly if you don't have much industry knowledge. Owners, buyers, and investors all have different strategies for staying current with market developments. Mortgage rates, home prices, demand, and supply are a few of the things to watch out for. That implies that one must be able to interpret market data, routinely consume news, and even follow real estate and financial news.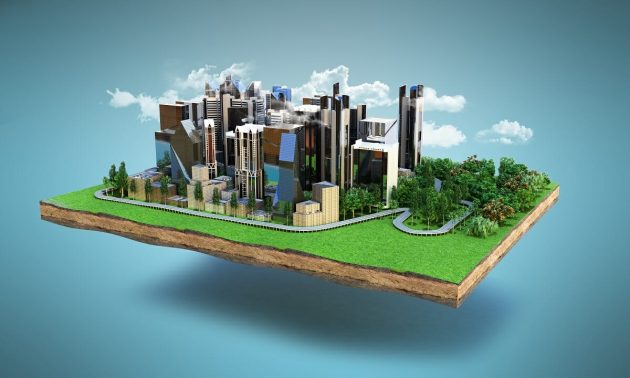 Keeping up with developments in the real estate market, or any business for that matter, depends on your level of education and information. You may use all this abundance of information and wisdom to decide if it's a good moment to buy, sell, or invest. Thankfully, there are great ways to obtain the data you want and keep up with real estate market trends. To learn more, keep reading.
Good Networking is Crucial
The benefits of networking extend beyond securing business and closing transactions. It's also a fantastic resource for knowledge. The network connects individuals with various backgrounds and specialties. Some people are devoted market news readers, while others are experts on real estate market trends and industry best practices.
You can go about and join the top real estate investment forum to locate a network once you become an appraiser. You'll learn what's current and what is outdated. Additionally, you get a ton of information on a variety of real estate investing subjects, including where to sell houses and other advice and suggestions.
You may also find out about popular events, gatherings, and lectures. You may learn the inside scoop on the most recent forecasts and events in the business and community through these events. To network, gain knowledge, and eventually obtain information about current real estate market trends, think about joining useful forums and going to events.
Research Everything
If you want to comprehend the industry and know where it is going, market research is essential. However, because the real estate market differs depending on where you are, you must gather pertinent information that is concentrated on your area of interest.
It is advisable to keep up with national market data, statistics, and general trends, but it could be more beneficial to be aware of local developments if you intend to purchase or sell real estate locally. In your local listing services or record boards, you may discover information on the real estate market.
Keep a Connection with Real Estate Agents
You or your connections are likely to cross paths at some time with a reputable real estate agent who is thought to be credible and informed enough to be aware of real estate trends and situations. The property market is always changing, therefore agents and brokers are a great source of information.
Additionally, agents have access to resources and sources that a typical customer does not, allowing them to obtain and understand market data. With a strong network, you can finally connect with a reliable real estate agent.
Local Media and Property Publications
A lot of information, statistics, and analysis are often covered by local media and real estate periodicals. Blogs and periodicals on real estate are also excellent sources. You may obtain publications at the library or by reading the top local real estate blogs.
You should pay attention to regional news and blogs since they are more likely to highlight regional initiatives and events that might affect the market. For instance, you might be able to find out about a construction project that could affect the direction of property values. Keep in mind that news and events have a big impact on the housing market. The building of a new roadway, for example, may have an effect on local housing costs. Having this information should make it easier for you to follow market trends.
Have a Solid Understanding of the Market
Because time is crucial when purchasing or selling real estate assets, every market has a slow and busy period. Learn to distinguish between trends so you can comprehend fundamental seasonal cycles and determine if the market is rising or falling. If the market is new to you, you might wish to gather and examine data spanning a few years. Speaking with a real estate agent can be beneficial since they have expertise with these seasonal cycles and are better able to analyze the data as a result.
Final Thoughts
When you have adequate information, you can simply keep on top of real estate market trends since knowledge is power. To forecast market activity, changes, and trends, try to understand as much as you can about your local market.
Pricing, demand, supply, and possible problems are simpler to identify when you are prepared. Keep up with local news and events, seek expert assistance from real estate agents, and network with the appropriate people to stay informed about property market trends.