When you are searching for the perfect commercial door, you have to consider its functionality and design. Your business will require a garage door appropriate for your type of industry. Commercial doors are great for parking garages, warehouses, and shipment areas. There are many styles you can consider when shopping for a new garage door.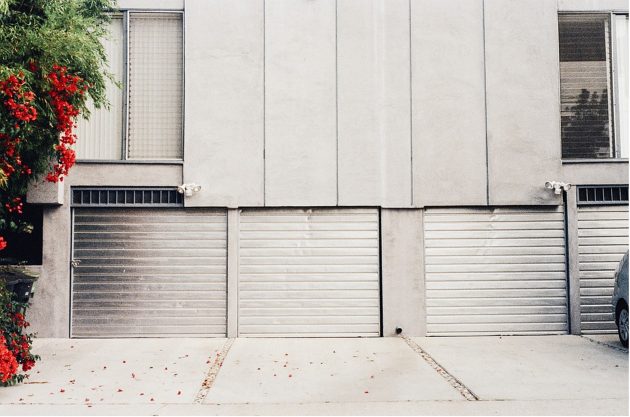 Selecting the Right Commercial Garage Door
You should choose a garage door based on its use and purpose. There are rolling, sectional, high-speed, insulated, and other doors, which may fit your business needs.
Look for Durability
A quality door that is built with durable materials will help save you money in the long run. They will require fewer repairs and are built stronger than other insulated doors. The more durable doors can have climate-controlled sealing and insulation. Many of them have additional unique features that weatherize them. Some can be made wind-resistant to improve their durability.
Door Material
There are a variety of materials you can build your door with. For example, it can be made of stainless steel for affordability. Aluminum and fiberglass provide more insulation but can be more costly. You may want a door that is built with materials that fit your budget and have the right features you need.
Insulated Doors
You can build doors that allow for temperature control for products that are heat or cold-sensitive. Insulation can help provide a comfortable environment to work in if you have a warehouse with doors. These insulated doors provide a consistent temperature in all seasons.
Door Openers
Commercial garage door openers are built with more sophistication than typical residential garage doors. They require power openers and are often slower to open. You can use purchase a power opener to make doors open quickly and even opt for a remote device for convenience.
Energy Efficiency
You can reduce the energy costs of your business with insulation. When the interior temperature of your business is consistently warm or cool, the energy expenses are lower. These garage doors include a guarantee of energy efficiency and help to lower the environmental impact of carbon footprint.
Industry Needs
When you are browsing commercial garage doors, you will need to consider how they can be used as tools. A warehouse will be different from a shipping port, for example. You may not need a decorative door, but one that is simpler and more functional. If you are meeting customers at your business location, then you will likely need a door that is more aesthetically pleasing.
Door Design
You can create a door that has a more detailed design for a fancier look. Try to use glassdoors in areas that are highly trafficked. This is especially great if you have a showroom. You can use fiberglass or aluminum to create the right look.
Garage Door Maintenance
If your business is fast-paced, you may get doors that require more maintenance but are speedy. When your business is small, you should pick a door that requires less maintenance but also suits your business needs. The door should be simpler if you have fewer customers and less business.
Additional Questions About Commercial Garage Doors
If you need additional help finding a commercial garage door, you can speak with professionals who know all about their build and design. They can match you with a door that fits your business.