Kitchen is one of the most important parts of a home. It is not only used for preparing meals, but also for entertaining guests. There are many different types and styles of kitchens available today, from traditional to modern and contemporary. Depending on your needs and preferences, you can select the kitchen that best suits your lifestyle and budget. When designing a kitchen, there are several factors to consider, such as size, layout, material selection and storage options.
The design of a kitchen should be practical and functional. The cabinets should be made from durable materials that are easy to clean and maintain. If possible, choose cabinets with adjustable shelves and drawers for added convenience. When selecting countertops, think about the materials that will hold up over time. If you are looking for a more modern look, stainless steel or glass can be used.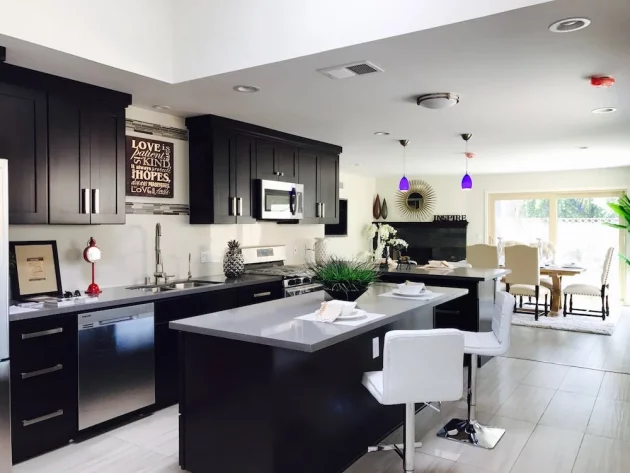 However, a brand new kitchen design may come with a hefty price. If you are dreaming of a beautiful new kitchen but dread the thought of spending a fortune, you can remodel your kitchen on a budget! In this blog post, we will discuss some of the best tips for keeping costs down while giving your kitchen a fresh new look. So whether you're looking to replace your cabinets, countertops, or appliances, read on for some helpful advice.
1 – Decide on Your Budget
A kitchen remodel can be a large and costly project, so it is important to decide on a budget before beginning. After considering all the potential costs – materials, labor, and other fees – you should have an idea of how much you are able to spend. Developing a clear understanding of your total budget will help you remain within the limits while still obtaining the kitchen design and layout that you want.
Additionally, by having a set budget you can minimize any unexpected expenses by carefully planning out each purchase. Being smart with your spending will help ensure that your kitchen remodel project remains stress-free and is completed on time and within the projected budget.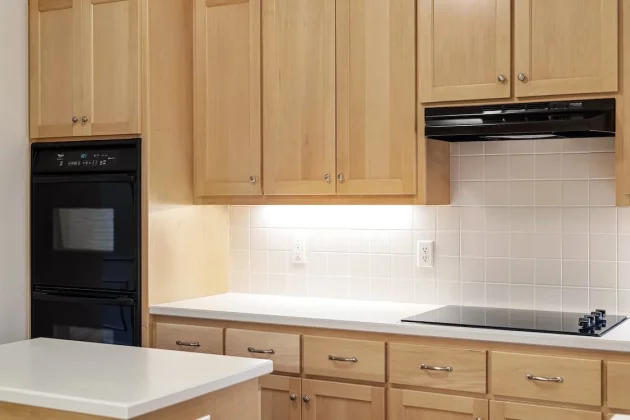 2 – Assess What Needs to Be Fixed or Replaced in Your Kitchen
When assessing what kitchen fixtures need to be fixed or replaced, it is important to take into consideration both the aesthetics and practicality of the kitchen. If certain kitchen appliances are outdated or no longer functioning properly, these should be top priority for replacement. Additionally, if certain kitchen appliances lack modern features that could make your life easier and kitchen work more efficient, these should also be considered for replacement.
A kitchen remodel can also help update and modernize the look of your kitchen while reaching a higher level of functionality. When considering such a remodel, think long-term to ensure that all upgrades meet your standards for years to come.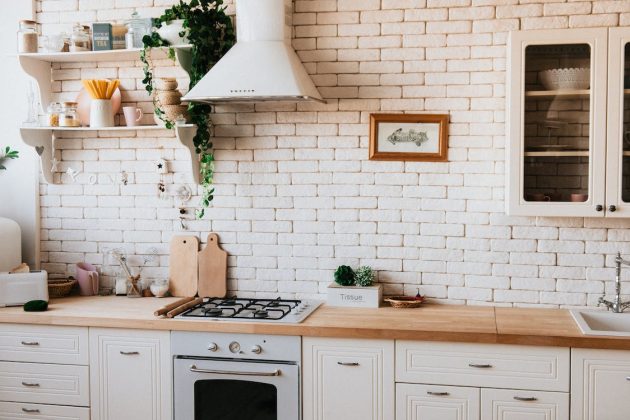 3 – Get Rid of Old Cabinets and Appliances
You might be considering all the latest and greatest kitchen gadgets, but don't forget to nix the old cabinets and appliances first. Investing in new materials can make all the difference to your kitchen's look and feel, but keeping outdated appliances and cabinetry is like having an unmade bed in a beautiful room- it just doesn't make sense.
Removing those old elements can instantly freshen up the kitchen, opening the door to possibilities that you may not have considered before. If a kitchen isn't quite right, start by getting rid of those ancient cabinets and appliances- you'll be glad you made the change.
4 – Shop Around for Affordable Materials and Labor
Savvy homeowners know that shopping around for kitchen remodel supplies and services can save a bundle of cash. Comparing prices at different stores and getting quotes from contractors is a great way to find deals on materials and labor.
Not only can you sort out which company or supplier offers the best value, you may also be able to negotiate more favorable terms depending on the extent of your project. Do your homework before you commit to any one source to make sure you get the kitchen remodel job done without breaking your bank account!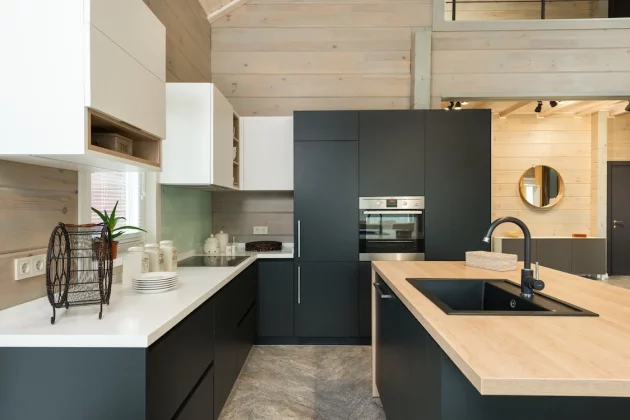 5 – Paint the Walls and Ceilings a New Color
The kitchen is the heart of the home, and making sure it is always fresh and up-to-date is a key part of maintaining a strong family bond. A kitchen remodel can involve anything from a new sink to entirely new paint on the walls and ceilings.
Picking out just the right color for kitchen walls can be an exciting journey that makes you feel as if you are in control of the design process. Painting kitchen walls and ceilings with a fresh color invokes feelings of creative freedom and adds to the warmth within your kitchen. It's amazing how touching up one room can transform an entire house!
6 – Install New Countertops and Backsplash
Installing new countertops and backsplash can give your kitchen a much needed facelift. It's one of the simplest and most efficient ways to do an impressive kitchen remodel on your own. Choose materials that are both durable and aesthetically pleasing for a truly top-notch kitchen upgrade.
Countertops in marble, granite or quartz add elegance, while decorative tile or stone adds personality to your kitchen space. You don't have to be a professional contractor to be able to install highly attractive countertops and backsplash; with the right materials, tools and handy how-to guides you can completely transform your kitchen in no time at all.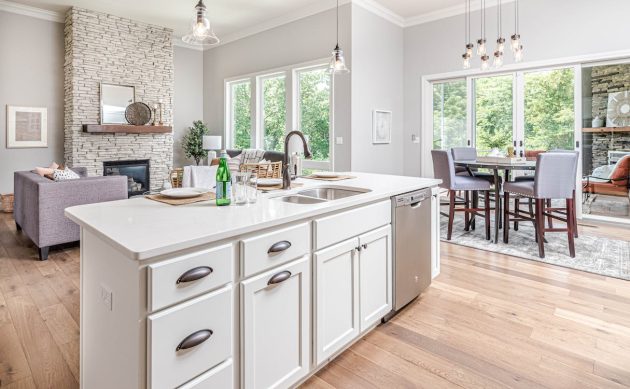 7 – Buy New Cabinets and Appliances
No kitchen remodel is complete without new cabinets and appliances. As a kitchen update can be expensive, it's important to choose cabinets that are timeless and appliances that are efficient. Take advantage of sales online with trustworthy supplier like Leileier to get the best deal for custom service and high-quality products. Or you can also work with a professional cabinet maker at local.
Additionally, you may want to consider refinishing existing cabinetry instead of replacing it by hiring a professional or doing the work yourself. And finally, make sure all of your plumbing and electrical systems can accommodate the new kitchen additions before committing to a purchase.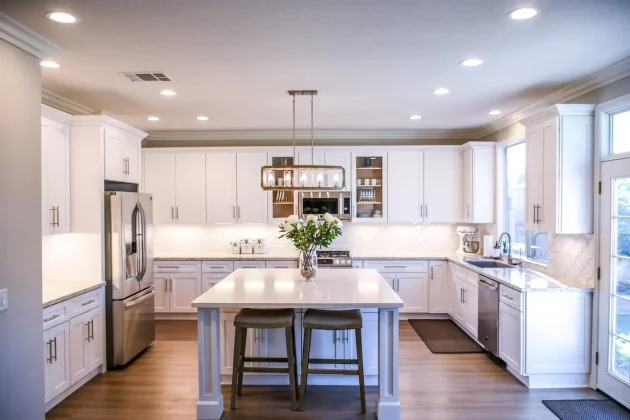 8 – Add Plants or Flowers to Brighten Up the Space
When planning kitchen remodel projects, one often overlooked feature is the potential to add plants and flowers to brighten up the space. Whether you have plenty of natural light streaming through the kitchen window, or a nook and corner in need of some livening up, strategically placed houseplants can provide added hue and texture for a more inviting feel.
Consider trailing ivy or ferns for walls, palms for corners, even hanging planters above counters or shelves for extra splash of green. To bring a little floral touch into the kitchen as well, consider adding bunches of colorful cut flowers that can be exchanged every couple of weeks. The options are limitless, so have fun exploring ideas and don't forget to consider spice up your kitchen with plants and florals!
9 – Hang Artwork or Mirrors on the Walls
When creating a kitchen remodel, it is important to consider how to bring a sense of personality and a "finished" look to the room. One oftentimes neglected component of kitchen redesign are wall hangings, such as artwork or mirrors. These pieces can make all the difference when transforming your kitchen into having a fully realized design; they provide accents that effortlessly complete the aesthetic.
Wall hangings can break up vast open walls with soft details, while also making a space feel larger with reflective surfaces like that in mirrors. With so many choices out there, you're sure to find the perfect piece to fit your kitchen remodel and give it added flair and character.
10 – Get Creative with Storage Solutions
For kitchen remodeling, get creative with storage solutions to maximize your kitchen's usable space. Go beyond the traditional kitchen cabinets and consider unique items like kitchen islands, shelves in unexpected places, or even kitchen closets repurposed from other rooms in the house. If you have an area of your kitchen that is hard to reach or too small for a regular cabinet, think outside the box – hang pots and pans on racks linked together to create more storage options.
Additionally, finding multipurpose kitchen furniture can gain additional storage while also keeping countertop surfaces clear. Repurposing existing furniture from other parts of the home adds a unique style to any kitchen renovation and makes it easier to store what might otherwise be considered clutter. There are so many creative storage solutions out there – use them as ideas for how you can make your kitchen remodel truly special!
11 – Don't Forget About Lighting
Lighting is an important but often overlooked component of a kitchen remodel. A kitchen that's appropriately lit can help create the perfect ambiance, while bringing out the best features in the kitchen design. Lighting features such as recessed or spot lighting combined with task lighting from pendant lights or kitchen islands can make your kitchen look and feel more modern, inviting and stylish.
What's more, appropriate lighting in a kitchen can actually be energy efficient – for instance, if you use under cabinet LED lights rather than fluorescent bulbs. So don't forget about thinking about how to light your kitchen when planning for a kitchen remodel – it can make a big difference!
12 – Tips for Keeping It Looking Great over Time
After the kitchen remodel is complete, keeping your kitchen looking great over time can be a challenge. To accomplish this, make sure to frequently wipe down countertops, cabinets, and even the appliances with a mild soap and warm water. By getting into a regular cleaning routine, you'll be able to avoid kitchen mishaps that leave your kitchen looking messier than before.
Additionally, preventative maintenance for kitchen appliances such as refrigerator filters and dishwasher should be changed about every 6 months or so. Lastly, keep your kitchen clutter free by investing in extra cabinetry or canisters for all of your cooking utensils – this not only reduces visual exhaustion but prevents grime from building around kitchen items which may require more frequent cleanings later on. Enjoy your kitchen remodel – with just a couple of preventive measures you'll be enjoying it for years to come!
Conclusion
If you are planning to remodel your kitchen on a budget, the tips mentioned above can come in handy. Keep in mind that it is important to have a clear vision of what you want before starting the project. It is also crucial to work with a reputable contractor who can help you save money without compromising on quality. Lastly, remember that making small changes can have a big impact and transforming your kitchen does not have to cost a fortune. Have you recently renovated your kitchen on a budget? Share your experience and tips in the comments below!