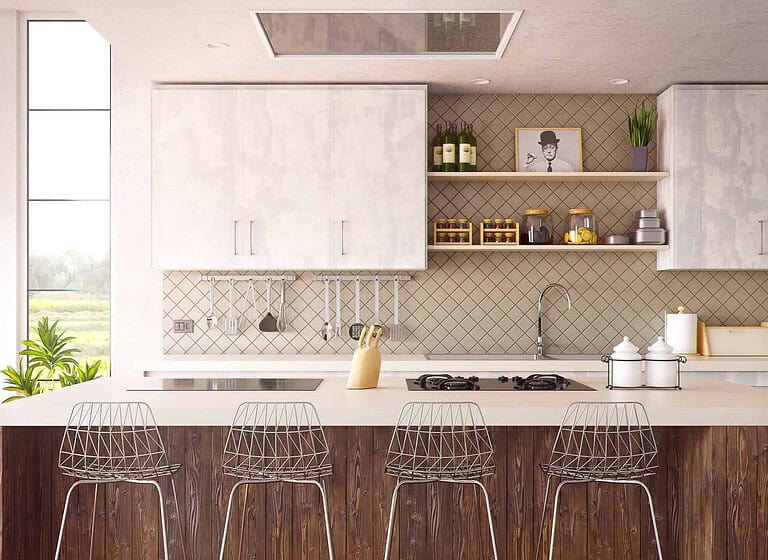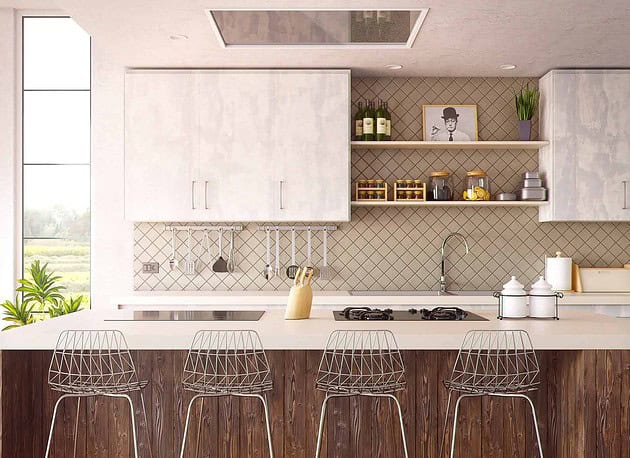 If you are thinking to decorate your kitchen to make it more aesthetically pleasing then you must add different kinds of small and simple decorations. This article will let you know about different small decorations.
It will make you feel refreshed while working in your kitchen. It makes you feel good about your space in general. And you can actively and productively work in it.
Different Types of Small Decoration:
Following is the list of small and simple decorations that you can use to decorate your kitchen space:
Spice Jars
Transparent spice jars enable you to store your kitchen spice in an organized way by naming all the jars. The naming and titling of the jar help you. To better identify the spice timely without needing to search it among a large pool of spices.
Small Plants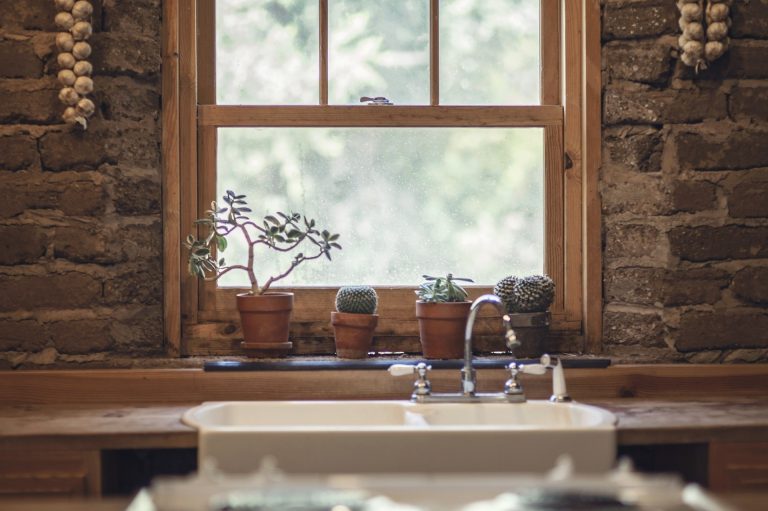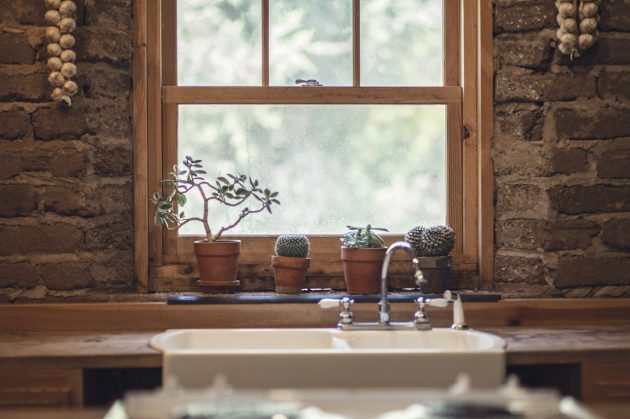 Small plants enable you to add the color of green. To your kitchen which makes your space look refreshing to enter. These plants enhance the whole look of the kitchen aesthetic. People do not feel dread when they see a boring kitchen space.
Beautiful Rugs
The use of amazing colored rugs enables you to add a pop of refreshing colors to your kitchen space. It allows you to enhance the look of your kitchen space with just a single purchase. These rugs can be placed anywhere as per your choice. One can get several options while thinking to get rugs.
Desk Pad Calendar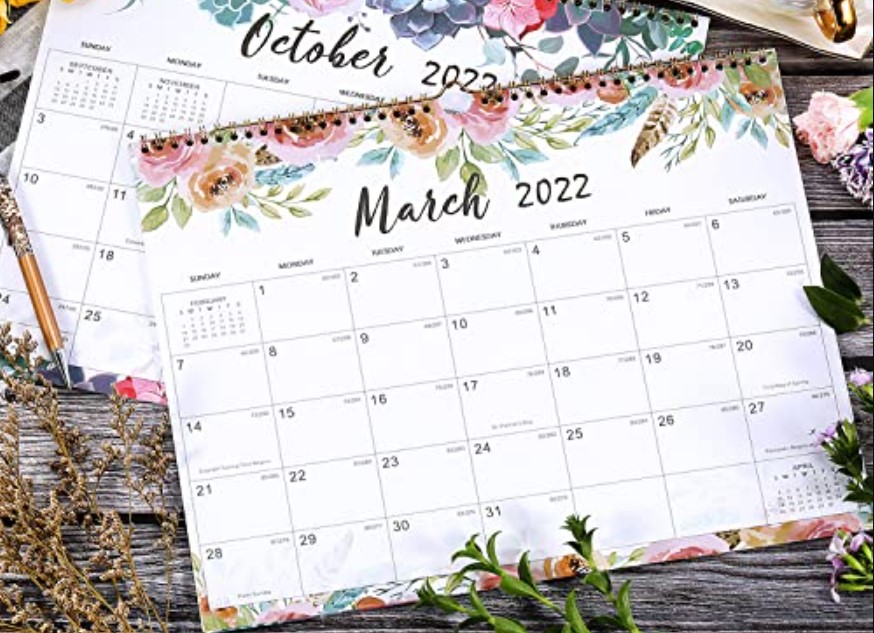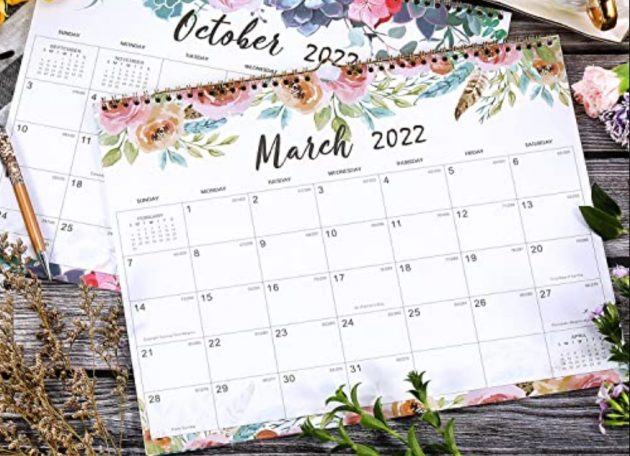 A desk pad calendar can enable you to add an artistic look to your kitchen. A large calendar that can be attached to the refrigerator or hung on the wall, beautiful and practical.
No Cupboard Doors
If you love to showcase your beautiful crockery and glassware then you should try this decorative idea by removing your cupboard doors to place all these beautiful crockery and glassware in it. That can be shown beautifully and enhances your kitchen aesthetic as well. It also conveys your taste and preferences for your crockery.
Colorful dishes and bowls
These colorful dishes and bowl collections can uplift the whole vibe of your kitchen. These colorful bowls and patterns bring vibrant color to your kitchen. You can put them on open shelves which can make them seen easily. You can organize these colorful dishes while mix-matching the color. It shows your interest in collecting such colorful dishes and bowls.
Monochrome Color and Vibrant colors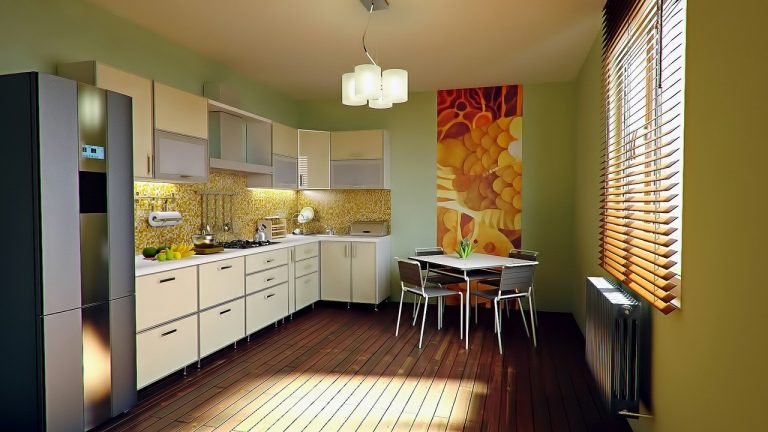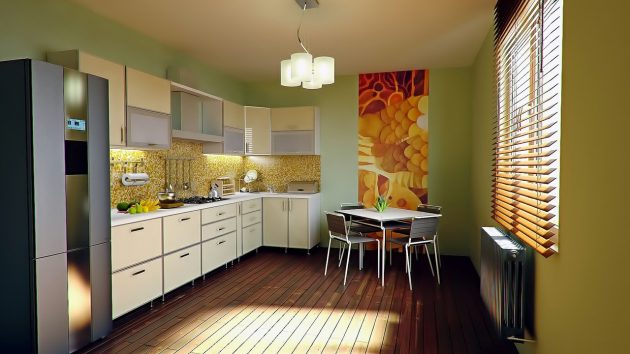 Monochrome color is one of the famous themes used by people. One can choose to give the whole kitchen theme monochrome or one can add rugs of monochrome colors or the crockery of such color. The addition of gray color adds a good vibe to the kitchen space.
If your kitchen is in the white theme you can add a pop of colors to your kitchen by giving a vibrant color to your cabinets or kitchen counters. It contrasts with your white theme. Moreover, you can select any color as there is a wide variety based on your interest and preference. You can either choose dark blue, emerald green, brownish, etc. Moreover, you can use the kitchen stuff also based on your contrast colors to make the theme uniform all around the kitchen.
Blue Mason Jars
If your kitchen theme is neutral you can also use Blue Mason Jars to add a pop of color to your kitchen space. It looks quite vibrant and contrasting. It also conveys your sense of style and aesthetics. These little blue mason jars can also prove to be the point of attraction.
Seasonal Decor
One can also decorate their kitchen spaces based on the season. You can add flowers or fruits representing the season like pumpkins for the fall season. Moreover, you can use flowers for the spring season. Winter-related stuff for the winter season and oranges and mangoes for summers.
Use of Light and other fixtures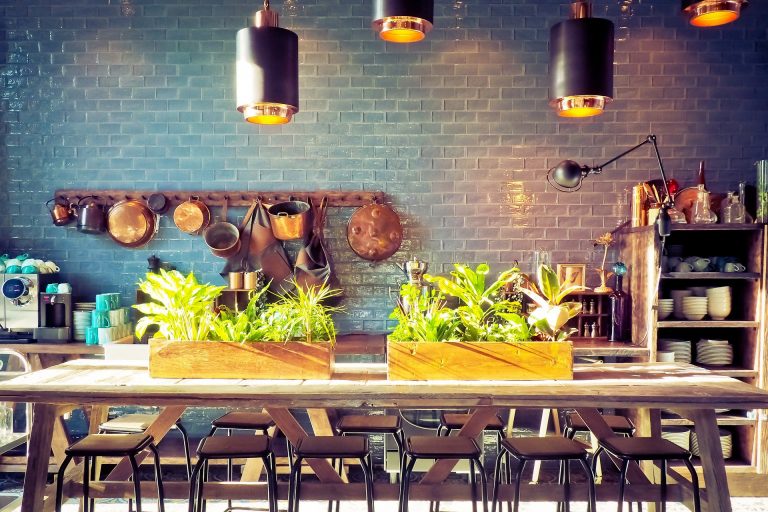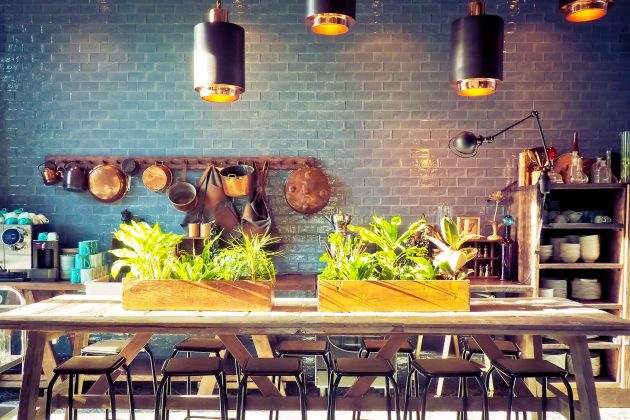 One can use lights and fixtures according to their needs and aesthetic requirements. These unique lights can add to the whole atmosphere of the kitchen space. You can also play with different ideas by checking on the different options of lights. It enables you to get the most relevant light that enhances the vibe of the kitchen.
Vibrant Curtains
One can add beautiful and vibrant colored curtains to their kitchen. It enables to add to the freshness of the kitchen. You can also color coordinate other decoration pieces or utensils with the color of curtains. Moreover, you can also use patterned curtains. That can go along with your rugs and other pieces of kitchen. It makes your kitchen look more dynamic and fresh.
Small vintage decor
One can use small vintage décor pieces as well in the kitchen if you love the old-school vibe of your kitchen. This idea of vintage décor adds quite a value to your kitchen that people love to witness.
Thus these are some decor recommendations. You can put in place to beautifully decorate your kitchen.