The roof is an integral component of your house. Though its initial installation cost may be a fractional amount of your total home construction cost, its maintenance can cost a lot if the roof was not installed properly. One of the key reasons for roof failure is improper roof design. That's why it's essential to design a high-quality roof at the beginning itself.
Since the roof plays an important role in the proper functioning of the building, it's essential to design a roof properly.
In this article, we discuss the essential practices required to design a roof properly.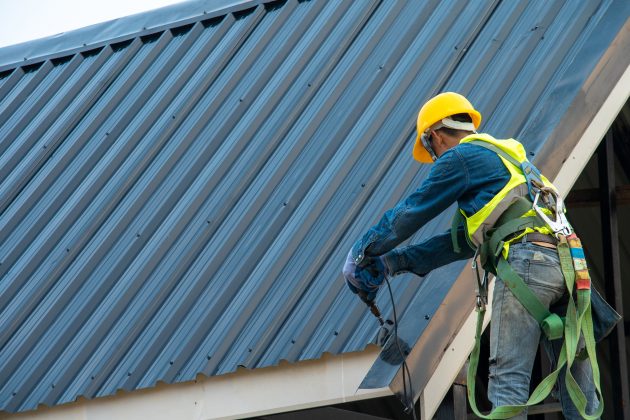 1.Don't Just Rely on Manufacturer Guidelines
Most roof designers use the manufacturers' technical requirements as specifications. These documents are only meant as a guideline, yet some roof designers use it as a design document. This often leads to improper roof designing.
Since manufacturer guidelines often change, relying on them can lead to poor roof design. Most roof designers also tend to rely blindly on the manufacturer warranties. Most warranties only provide coverage of material costs for roof leaks that are reported with 24 hours of occurrence. This factor is often overlooked by roof designers and they attribute more value to these warranties than its actual use and coverage. If you're looking for experienced designers for roofing Melbourne, click here. They are adept at handling all roofing projects with accuracy.
2.Slope Design for Increased Roof Life
The life expectancy of a roof depends a lot on the external weather conditions. Thermal cycling, snow load, wind load, and ultraviolet radiation are some of the common natural forces that adversely affect your roof's life expectancy, with the most common problem being leaking.
Since the roof's durability is dependent largely on the slope design, it's important to design roof slopes that have the same inclination. Slopes determine how roof systems are installed and what type of materials should be used for roof covering. This makes it essential for roof designers to design slopes with accuracy.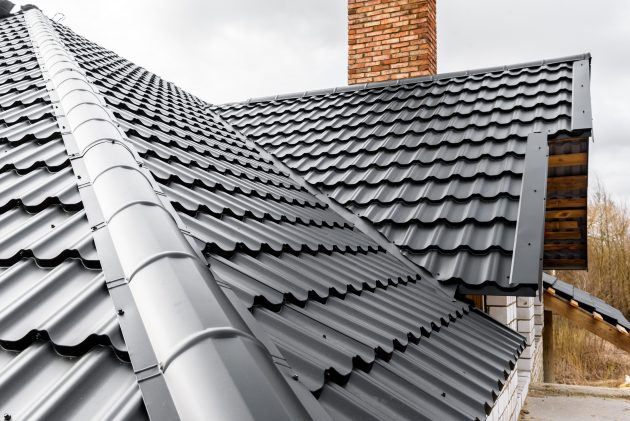 3.Following Design Standards
The design standards ensure that the installed roofing system meets the requirements of the roofing industry, national building codes, and insurance requirements. A roof designer should have a thorough knowledge of these standards and know why are they required. Some of the common standards used in the roof design system are the ATSM International and Factory Mutual, or FM.
Factory Mutual provides guidelines for the installation of roof systems to prevent severe damage from harsh weather conditions. Alongside providing design standards for roofing systems, FM also conducts testing to approve materials. These materials are tested to meet wind uplift and fire standards. Each roof configuration must pass the tests to get an individual certification.
4.Design Requirements for Each Project
Each building has different design requirements and, to design the roof properly, it's essential to keep in mind the design issues of each building and its design requirements. An investigation of the property will give you an idea about the design requirements that may not be mentioned in the manufacturers' guidelines. Therefore, it's essential to incorporate property-specific design requirements along with the manufacturers' guidelines to design a durable, well-structured roof.
Tips for Roof Design
Valleys often have concentrated water and they clog with ice. Leaks and ice clogging issues are found more in roofs with valleys than simple sloped roofs.
Create a roof design that is simple since simple roofs are more durable. Avoid complicated roof designs like dormers, skylights, and Solatube's.
The ideal roof shape is the simple gable or hipped roof.
Plumbing vent pipes should not interfere with the airflow. Thus, plumbing vent pipes should penetrate the roof near the ridge.
When choosing roof materials, opt for asphalt shingles or metal roofing since they're more durable, can be useful for water harvesting, and easier to maintain.
If there's a design complication in the building, focus on creating a design that can last.
Choose the building materials according to the location, climate, and the future plans you have for your home.
Focus on designing the problem areas beforehand since going back to the drawing board will be expensive.
While designing, make sure to focus on the problem areas like snow, harsh winds, and tree branches.
Conclusion
While designing a roof, many designers rely on the manufacturers' guidelines that can be inadequate. Since each building is designed differently, it's essential to take into account their design issues into consideration also while designing a roof. To ensure that the roof designed is durable, focus on the slope design, and follow the design standards laid by organizations like ASTM and Factory Mutual.
Finally, while designing a roof take into consideration the location, weather conditions, and future plans for the house to ensure that you get a roof that fits perfectly with your home.