Summer might be here and perhaps you're out and about, soaking up the deliciously warm sunshine, but the fall will make its presence felt. The temperatures will cool, and the leaves will begin parting company with the trees in this most pleasant of seasons. It's always best to make a few preparations, however, as changes in season can make certain tasks necessary so you can continue enjoying the season. Here are a few things you need to do to prepare your home for the fall: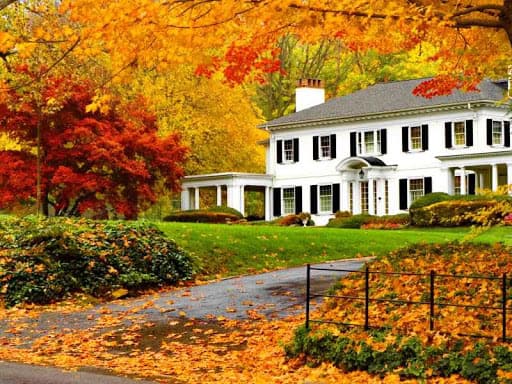 Get organized
First thing's first, you need to get organized. Towards the end of summer, start putting your summer clothes away and think about how you're going to store items, whether that's in your kitchen cupboards or in other parts of your home. You might decide to order some new items for storage.
The kids will be going back to school soon, too, so plan out your different tasks and how you're going to use the time they're in the classrooms to complete them. School days fly by. Having a plan will help you dive straight into tasks and make the most of those precious hours you have to get stuff done.
Deep clean your oven
No one likes deep cleaning an oven, but now's the time to do it. As the weather gets colder, you're going to be spending a lot more time at home and using your oven a lot more. Allow the grills to soak a little while and give the inside of the oven a major scrub. There are lots of products out there to make the task easier, so don't fear the job ahead!
Declutter
Although declutter is welcome at any time of the year, you may have especially realized you don't wear half of those summer clothes anymore. As clothes shops get their fall collections in, you may also be buying new clothes that are making some of the clothes hanging up in your wardrobe surplus to requirements. Now's the time to donate some items to a charity shop.
If you get really serious about decluttering, you might find you have lots of junk you want to get rid of. You might even wish to do away with some tired looking or tatty old furniture, capitalize on the end-of-summer sales and replace it with fresher-looking items. All of this means you could need a little help disposing of your items, in which case you can hire a professional with a van to take care of it.
Prepare the garden
Sitting outside won't be as pleasant in fall as it is in summer. You'll be spending more time indoors and could easily forget about the garden, which is why it's good to prepare it now. Cut the grass and, in September, treat it and repair it so the grass can withstand the harsher days of the fall and winter.
Check any trees in your garden. Do they need a trim? Tidy them, not just for the sake of keeping the garden in order, but also because the leaves could blow off and into the gutter. That can lead to problems later.
Clear your gutters
The last thing you want is a leak or water damage when the weather's bad. Blocked drains and gutters can have this impact, however, so make sure you clean your gutter. Clear out any leaves, mud or other debris. Not feeling confident about doing that? You can hire a professional who will happily go up there and do what needs to be done. If you are feeling confident, make sure your ladder is in good condition. Don't risk your personal safety on a rickety old ladder!
The fall is an endearing season and it's good to prepare for it so that, when the summer makes an exit, you can sit back and enjoy both your home and the season. Welcome the fall into your home with diffusers or scented candles that give off musk, woody or spiced scents. Pot pourri bowls are another simple way to do this. Let the scents do their work while you embrace the season.