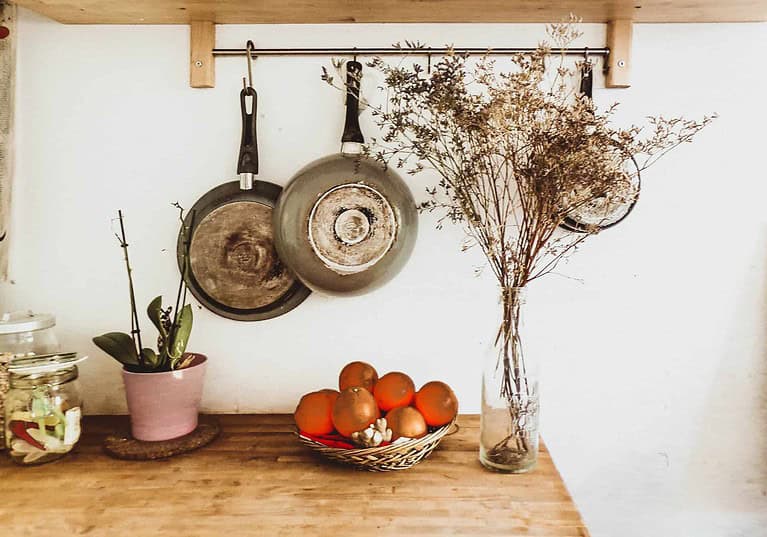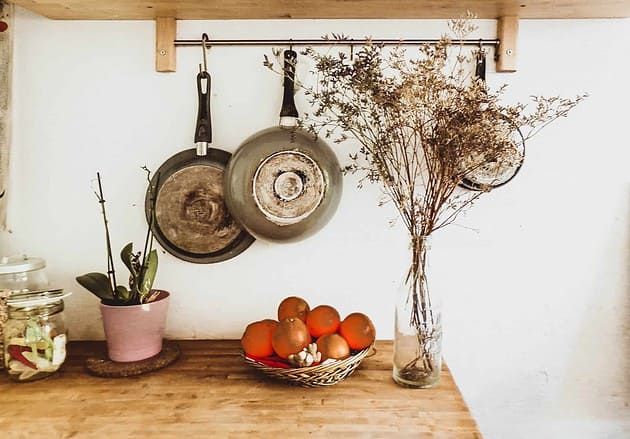 Do you love the rustic charm of farmhouse style decor? If you're looking to give your kitchen a makeover, farmhouse style is a great option! Here are some of the key elements of farmhouse style, how to incorporate them into your kitchen and some tips on keeping your new look fresh and stylish. So whether you're just starting out on your renovation journey or you're looking for the final touches, read on for inspiration!
Farmhouse style is all about creating a warm, cozy and inviting space. It often incorporates natural materials like wood, stone and rattan as well as neutral colors. One of the most defining features of farmhouse style is exposed beams which add an element of rustic charm.
Many people find themselves either more drawn towards farmhouse style or modern style. But that doesn't mean you can't blend the two. Marrying some farmhouse details and modern touches can give a contemporary edge to your farmhouse style.
If you're starting from scratch with your kitchen renovation, you have the opportunity to really go all out with your farmhouse style. But if you're looking to give your kitchen a subtler makeover, there are still plenty of ways to add farmhouse charm. Here are some ways to bring a little farmhouse style into your kitchen space.
Paint
Paint is one of the quickest and easiest ways to change the look and feel of a space. And when it comes to farmhouse style, white is often the go-to color. White and wooden features contrast really well, and you can also add pretty much any kind of decor into a room if you have white walls. Just make sure you don't go for a stark white – instead choose a warm white or an antique white if you can get hold of it.
If you're looking for something a little different, consider using a light blue or gray. These colors will still give your kitchen that airy and bright feeling but with a bit more personality, and they still fit with the farmhouse vibe.
To keep your paintwork looking sharp, you'll need to give it a fresh coat every couple of years.
Sink
Your sink is one of the most important elements in your kitchen, so make sure you choose one that fits with your new farmhouse style. Black, gray or copper are best for adding a farmhouse aesthetic, such as Coppersmith farmhouse sinks. They bring in a feeling of rustic age, yet the materials mean they are robust and hardy too. An apron-fronted sink made from ceramic or porcelain is another option to add a farmhouse vibe. Whatever you choose, consider how it will look against the color of your countertop. You'll want everything to meld together in a visually appealing way for maximum farmhouse style effect.
To keep your sink looking as good as new, you should do some regular cleaning and maintenance on it. This includes using something like white vinegar to clean it every so often and making sure you're using the right kind of cleaner for your sink material. You should also be careful about what you're putting down the drain, as some things can cause damage or leave marks.
Tile
Adding tile to your backsplash or floors is another great way to incorporate farmhouse style into your kitchen. Look for natural materials like stone or slate, which will add a rustic charm. If you do go for a colored tile, choose some with rustic patterns – Mediterranean tiles have a particularly compelling rustic effect. Instead of white grouting, choose gray or black for more of a homely effect.
Alternatively, try using reclaimed wood, shiplap or even brick for an authentic farmhouse look. You could have a feature wall like this, or cover all your walls in these alternative farmhouse style materials.
To keep your tile looking fresh, use white vinegar or window cleaner to polish it up frequently, as this will give it an amazing gleam.
Furniture
Your kitchen furniture is another important aspect to consider when creating a farmhouse style kitchen. Again, look for pieces made from natural materials like wood. Distressed or reclaimed wood pieces are perfect for a farmhouse kitchen. You could also try painting your furniture in a light color like white, gray or blue to give it a more farmhouse feel. Another idea is to use an old dresser or sideboard as a kitchen island. This will add some extra storage space into your kitchen, as well as giving it a more rustic feel.
If you want to add some color into your kitchen, consider using colorful stools or chairs. This is an easy way to add a pop of personality without going too crazy. Just make sure the colors you choose complement the overall feel of your kitchen. You can also add some farmhouse style into your kitchen by hanging some baskets on the walls. These can be used for storage or decoration, and they'll definitely add some rustic charm.
Cabinetry and Hardware
The cabinetry is another key element in your kitchen, and you'll want to make sure it fits with your farmhouse style. Look for cabinets made from natural materials like wood or stone. You could also try painting your cabinets in a light color like white, gray or blue. If you want something a little different, consider using two-tone cabinetry. This is where you have one color for the upper cabinets and another for the lower cabinets. This can add some visual interest into your kitchen and make it more farmhouse chic.
When it comes to hardware, look for pieces made from metal or wood. These will complement your cabinetry and furniture perfectly. You could also try using colored or patterned hardware to add a pop of personality. Just make sure it's in-keeping with the style of the rest of your kitchen.