If you're looking to buy some land in the vibrant city of Toowoomba, then this is the blog post for you! In this post, we will outline the process of buying land in Toowoomba, from finding the right property to getting a loan. So if you're ready to take the next step in your life and purchase some land, then keep reading!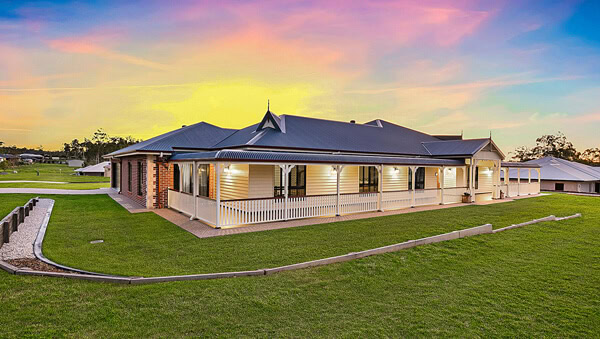 Is It a Good Idea To Buy Land in Toowoomba?
Toowoomba is an excellent place to consider investing in land, especially for those with a long-term outlook on their future. The region has been growing at a rapid pace and provides great opportunities for those looking to invest in land near the ever-increasing population.
Property values in the area are steadily rising, and Toowoomba's proximity to larger cities such as Brisbane and Gold Coast offers plenty of room for appreciation. The climate is perfect year-round, making it an ideal destination for relocation or vacation home ownership.
In addition, there are ample leisure activities and sights that make the area attractive to tourists, adding additional potential value to nearby properties. Overall, Toowoomba is an excellent option that should be considered for anyone looking for a valuable long-term investment.
Things To Remember When Buying Land in Toowoomba
If you have decided that Toowoomba is the perfect place to purchase land, then there are a few important things to keep in mind. These include the following:
Research the Area
When purchasing land in Toowoomba, conducting thorough research is essential. Buyers should examine the local zoning laws and regulations, making sure to check for potential development restrictions and compatibility with their desired use of the land. Additionally, verify all property details, such as buildings on the site and boundary lines.
With regard to the soil, investigate if it's suitable for construction or gardening purposes before buying a piece of land. Buyers should also take into consideration the market value of the area and compare it with similar places to understand its market price range.
Finally, inform yourself of other hidden costs that may occur during ownership, such as taxes and associated fees. By researching these essential components prior to purchase, buyers can rest assured they are informed and informed decisions can be made when purchasing land in Toowoomba.
Get a Mortgage
When considering the purchase of land in Toowoomba, one of the most critical steps is to get a mortgage in place. A qualified local lender will be able to evaluate your individual situation, provide guidance on the best possible loan product and interest rate, and will ensure you can afford the cost associated with buying a piece of property. It's important to shop around and obtain several offers before making a decision.
Once you have chosen a lending institution, they will walk you through the entire loan process — from application to settlement of sale. By getting pre-approved for a mortgage prior to shopping for land in Toowoomba, you can proceed with confidence knowing your loan is ready to go. Taking this initial step will make it easier for you to pursue other necessary elements when planning for your transaction.
Hire a Professional
If you are considering buying land in Toowoomba, it is essential to use the services of a professional with extensive knowledge and expertise in real estate. An experienced real estate agent or lawyer can work to ensure that the legal terms of the purchase are solid, such as title transferring properly and contracts being binding, so that you have complete peace of mind when making your acquisition.
Furthermore, they can advise on the best locations and properties that meet your needs while providing invaluable insight into local development regulations, taxation requirements, and off-market listings that could otherwise be overlooked. All in all, engaging a professional before embarking on your land purchase will ensure you get the best out of this significant investment.
Inspect the Property
Before deciding to buy land in Toowoomba, it is of utmost importance that you inspect the property thoroughly. A good inspection should cover both inside and outside the premises, including boundaries and outbuildings, and take into account all environmental matters such as drainage, views, access roads, and geophysical features.
Additionally, approach a specialist surveyor to examine the property, who will be able to officially report on the size of structures and ownership rights. Before entering negotiations with any vendor, it is also important to do some research into local planning rules concerning land use rights and restrictions. By careful examination through the means discussed above, prospective buyers can reduce their risk factors when purchasing land in Toowoomba.
Wrapping Up
Once you have done all your research, it's time to make an offer. Make sure to get a solicitor or conveyancer who can help you draft up the legal documents and oversee the exchange of contracts. You will also need to pay some fees for anything, such as stamp duty, mortgage insurance, and other related costs. By understanding the process of buying land in Toowoomba, you can be sure to make a wise investment and get the best deal for your hard-earned money.