Large home renovations can take time, make a huge mess in your home and cost you a fortune. For many homeowners that are looking for ways to upgrade their homes, budget and the return on their investment are their main concerns.
If you want to give your home a new look and feel, there are many small upgrades that are worth the investment that are much less involved than a large project. There is no need to rip out your entire kitchen or plan to add an addition to your home to freshen up your home.
Whether you are considering giving your interiors a boost with a new paint color or want to upgrade your air condition with the help of the pros at accuservheating.com, you can change your home with less effort and money. Let's take a look at a few home upgrade projects that are worth the investment.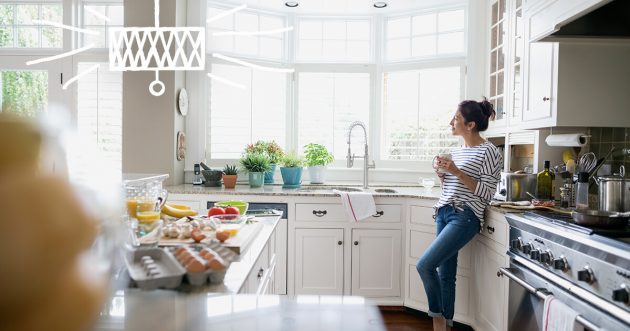 Windows
If your home is outfitted with older windows you could be losing money in wasted energy. Not only does a new window installation increase the value of your home and improve your curb appeal, it can also save you a bundle on your energy costs. New window designs are easier to clean, deflect harmful UV rays from penetrating your home, and can completely change the whole look of your home.
Paint
It's amazing what a fresh coat of paint can do for any home. Indoor and outdoor painting can be done by owners who have a DIY flare and the changes can give your home a whole new look and feel. You can start on a small scale and paint one room or section at a time until you have a whole look that reflects your taste and style.
New HVAC System
In the past decade, heating and cooling systems have become more technologically advanced. The eco-friendly designs can help you save money on your energy bills and drastically lower the size of your carbon footprint. A new furnace or air conditioning system can raise the value of your home's resale value and keep you more comfortable all year long.
Landscaping
Never underestimate how some simple landscaping can change the look and feel of your home. If you are looking to update your home, you can start with your outside gardens and lawns.
There is no need to plant elaborate outdoor designs, however, if you work on improving the health and look of your lawn, clean up your flower beds and add some new elements; you will be surprised at how refreshed your home can look.
Cabinets
One of the most common renovation projects is a kitchen remodel. Although this can give you a more modern and stylish look, the process can be complex and expensive. If you are looking to make changes on a smaller scale, you can try updating just your cabinets. You can put in all new units or simply paint your existing cabinets and add updated hardware.
Your home should reflect your own tastes and style. If you are looking to make changes but are on a limited budget, think about some of our tips for how you can upgrade your home easily and affordably.