The word "home" evokes such strong emotions, including feelings of warmth, comfort and safety. Architects have an immense responsibility in designing these spaces that become the center of familial life, and their work is appreciated by millions of people every day. However, there is another responsibility — the one to our planet.
About 20% of all U.S. emissions come from households. These could originate from the production stages of the house and furniture or through energy consumption. People must do what they can to lower these numbers and be as eco-friendly as possible.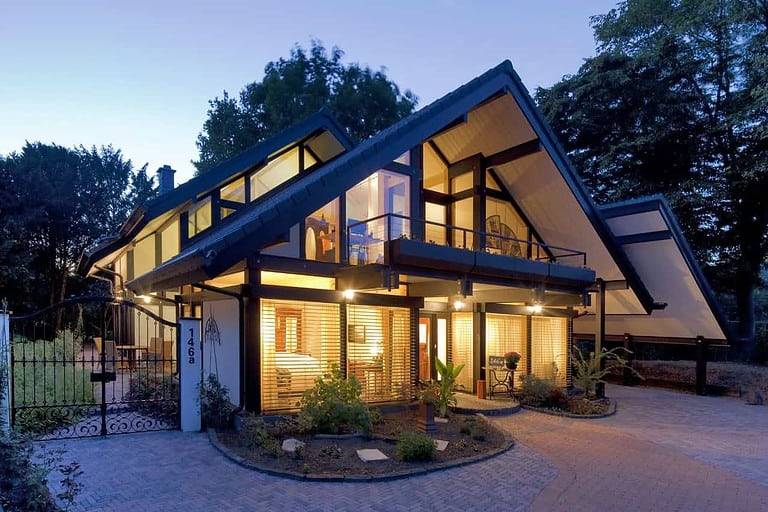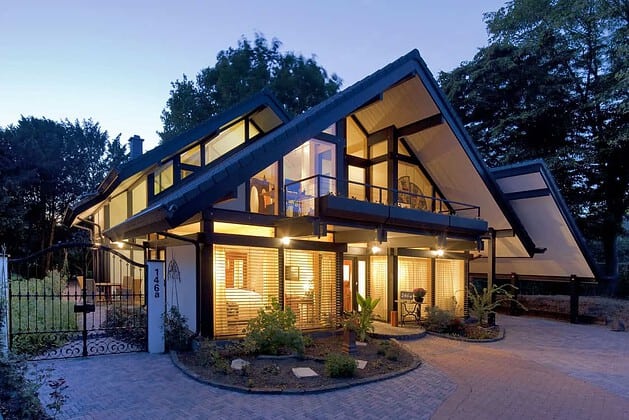 To help the Earth and the people who live here, consider these ways to make your next design more sustainable. A little effort is all it takes to reap major benefits for the planet, homeowners and your company.
Small Is Sustainable
Growing families might think bigger is better, but this is not always true for our planet. Homes today are about 41% larger than in the 1970s, and the trend does not seem to be lessening. Larger, more spacious homes do not preserve heat or cool air as efficiently. They also use more materials to create, thus casting a sizable carbon footprint.
It's obvious why tiny homes have become so popular in the last few decades. These dwellings are significantly smaller than average homes and conserve energy, materials and money in their construction.
Their designs promote ingenuity. You'll find revolving doors that reveal a hidden table, storage under the floorboards or uniquely fitted furniture that hugs smaller walls. Creating tinier homes is healthy for the planet and is a unique challenge in creativity for any architect.
Even if going tiny is a big leap, any amount of size reduction is beneficial to conserving materials and energy.
Finding Eco-Friendly Furniture
Filling your designs with eco-friendly furniture is important as well. Building materials contribute to deforestation, and it's vital to consider how furniture like beds, desks or couches are related.
Furniture can be detrimental in its sourcing of wooden frames, fabrics, stuffing and toxic lacquers. Without considering where your materials come from, your wood choice could be from a thriving forest instead of a recycled wood supply ready to be used.
Eco-friendly furniture can be incorporated into your next design — recycled materials can be anything from timber to steel to repurposed plastics. Many companies are also investing in biodegradable options in a quest for a waste-free future.
Furthermore, the life span and durability of these objects are important as well. If they last a long time, the homeowners will not have to search for replacements and create more waste.
Designing for Energy Conservation
Certain designs are optimized for natural heating and cooling and can reduce energy usage. Some energy-efficient frames utilize square or taller shapes.
Window placement is also vital to consider. Where your building is in the world can determine where light enters, such as south-facing windows catching warmth in the north. Utilizing the sun's movements can reduce the energy used to regulate the house.
Insulation is made to trap heat in the winter and cool down the interior rooms in the summer, but some materials are more sustainable than others. Straw is an excellent insulator and can be easily grown for a steady, eco-friendly supply.
Questions for Your Design
Finding ethical and eco-friendly materials may depend on some careful research. Greenwashing is a phenomenon where companies falsely advertise their products to be environmentally friendly through buzzwords and appealing designs.
Spend time researching where your materials are sourced and if they work with any organizations to receive a seal of environmental authenticity. That way, you can be sure they are legitimately green and good to use.
The location of your next project may already be contracted, but if you have a choice in its geographic spot, think about how residents will find transportation around their town or city.
For many people, cars are the only means of transportation, which create emissions and harm the planet and human health. However, you can consider building near a bike path or bus and train stations. The key is to encourage public transportation where possible.
Some city planners and developers in your region may also be interested in a collaborative project to expand green transportation efforts near your newest housing project. Would a bike lane fit into the budget? Could officials arrange a citywide incentive to carpool? While these are not necessarily in the direct line of design for architects, collaboration in the field can create an eco-friendly environment for future tenets and communities.
Going Green in 2023
Sustainability in domestic spaces is essential for modern home design. Eco-friendly options are becoming more well-known, especially in the furniture and framework materials markets.
Consider these steps in your designs for the coming year to make a true difference in the fight against climate change and create a loving home for years to come.