When it comes to child-proofing your home, there's a lot of things you can do, of course baby gates are a must, along with cupboards that lock.. but how do you ensure you have a floor that wont feel the wrath of a toddler? We've decided to team up with Luxury Flooring to put together a little list of the most durable floors to consider when you have a mini wrecking ball on the loose!
Solid Wood Floors
You may initially think that this would be a terrible choice for a family home, along with being quite expensive, however after much deliberation and research it seems that it could be one of the most must-have floors around! One of the best things about solid wood flooring is how durable it actually is and whilst the initial cost of it could be off-putting for some it needs to be looked at as more of a long term investment, because unlike many other floors this can last a lifetime. Another great thing about real wood floors is that if they are damaged (by you or your little one) they can be sanded and refinished multiple times to get them looking as fresh as the day that they were originally installed, which also gives you a lot of versatility if you're constantly changing your mind on how you want a room to look!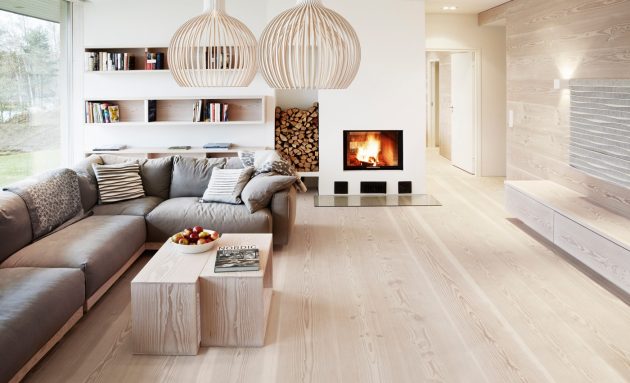 Laminate
Probably one of the favourites on this list and amongst the cheapest options when it comes to flooring. Laminate is an absolute game-changer and is resistant to most scratches, whether it's kids toys, pet claws or other objects around the home; making it the perfect choice for parents across the world! One of the key qualities that most people look for when it comes to choosing a new floor for the family home is that is really easy to keep clean, and laminate certainly lives up to this; all that it requires is a simple dust/sweep. However if you do like to have a bit more of a thorough clean, a warm damp cloth or mop will do it. Although it bears a similar appearance to real wood it definitely doesn't hold the same price tag, if you are after that wood effect then there are plenty of designs available that will suit a range of tastes.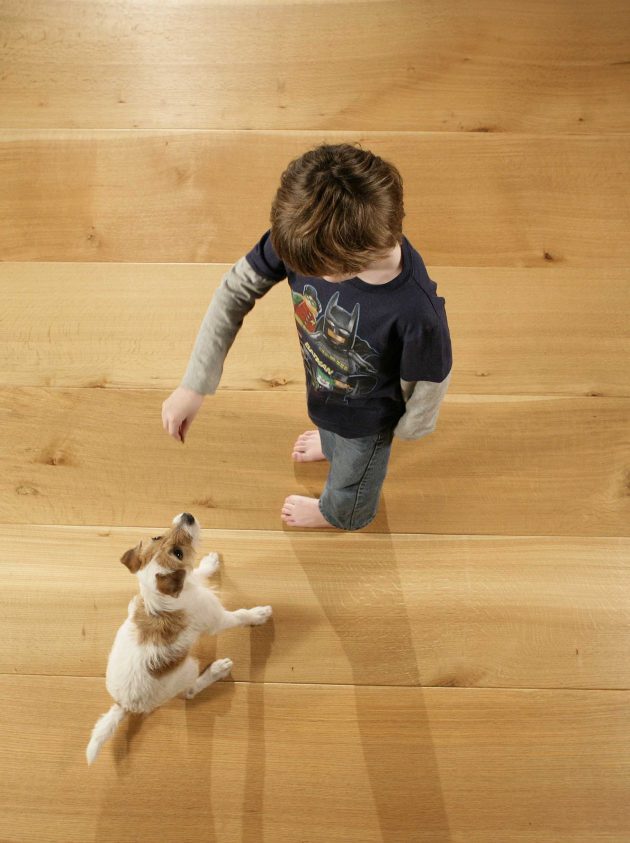 Bamboo
Bamboo is probably one of the lesser known flooring materials, but it has seen a huge rise in demand over the last couple of years. One of the biggest reasons for its rise in popularity is due to its environmentally-friendly properties, which is also one of the reasons as to why it has made the most child-friendly shortlist, whilst many people don't actively search for eco-friendly home products it's still nice to know that you can purchase something that isn't actively killing the planet! So why is bamboo flooring a safe option for a family home? Well, it's stain resistant for start, which is handy if your little one is accident prone (aren't they all?!), it's also less likely to warp than the likes of solid wood – quite frankly it can take anything your toddler throws at it; literally!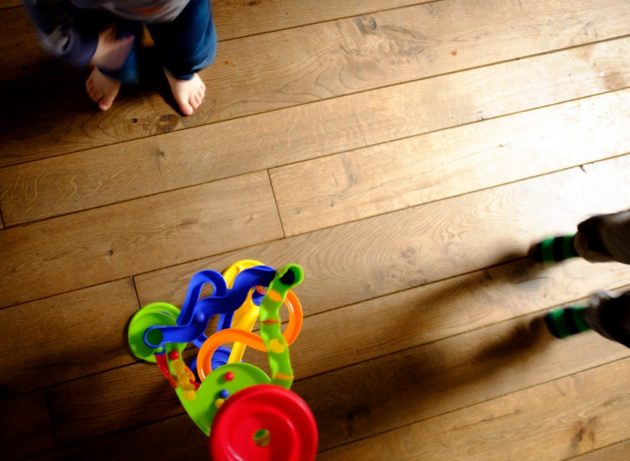 Vinyl
Out of all the floors that have been listed vinyl probably has the worst rep, but if you weigh it up it's actually one of the best choices for a family-floor! In the past it has been called cheap and flimsy, which is unfair, it's more 'cost-effective' rather than cheap. Due to the way that vinyl is manufactured (baked with a thin layer of foam or felt) it provides a softer, more forgiving surface than the likes of laminate or real wood – ideal if you have a little one who's just found their feet! So if you're looking to get your the best value for a floor that's guaranteed to last, as well as offering a stable base for your family home then look no further than vinyl.
With all these in mind, there are plenty more floors to choose from when it comes to kitting out your home in preparation for a little one and lets be honest; preparation is certainly key.