When it comes to your kitchen, it is one of the most important rooms in the home. If you are looking for a new place to live, it is common to look at the kitchen and see what it is like. Should the kitchen not be up to your standards, the rest of the home just doesn't have the same appeal, but this is also the case for the home you currently live in. You need to ensure that you have the highest possible standard kitchen, and in this article, we are going to be looking at some of the ways that you can enhance your space. To find out more on this topic, carry on reading further down.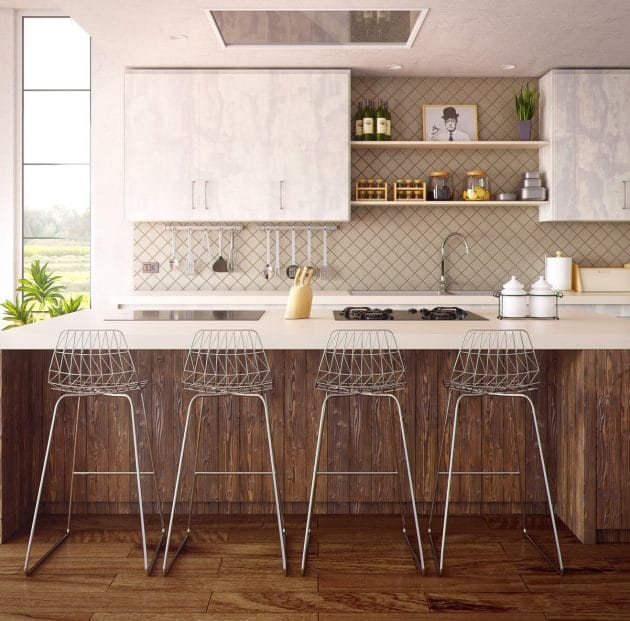 Sticking With A Color Scheme
Something that you should consider doing is picking a color scheme and then sticking to it. You don't want to change your mind halfway through and have to repaint the entire thing. Keeping it contemporary with black and white is always going to be a good option as it is modern, sophisticated, and looks incredible. It will enhance the feel of the entire space significantly, which is what you are looking to do!
But, there are other options. Black and white is not the only choice that you could consider. There are plenty of options for you to look at. If you want something that is a little more bold, red is a good choice as long as it matches the countertops and cabinets, unless you are willing to replace those too.
Keeping It Spotless
Another thing that you are going to have to think about is keeping the place spotless. If you want to keep your kitchen at the highest possible standard, then you need to ensure that you are keeping it as clean as possible. There should be no mess, no clutter, no crumbs. Basically, you should be able to eat off of any surface in that kitchen without a worry, and if you use citric extracts for cleaning, then you might find that this is a lot easier than you think. Not only do you end up with a wonderful, clean smell, but it is also going to be as clean as possible! Using high-quality cleaning products is important here, so make sure that you shop around before committing to one.
Minimal Furniture
Finally, you want to think about the furniture that you are going to have in your kitchen. You don't want to clutter up the area too much, so keep it fairly minimal with perhaps just a stylish dining table and chairs. There is no need for anything more than this, and it will help make the space look as large as possible. You want the space to be open but practical, so keep this in mind when you are planning out where things are going to go.
We hope that you have found this article helpful, and now know about enhancing your kitchen to the highest possible standard. Good luck when changing things up in your kitchen, and hopefully it will turn out exactly how you want it to!