A lot of people love to have their own space, and somewhere they can go and relax or get away from life; this has been embraced by a number of men and gives them an excuse to get away from their better halves and play games and drink beer. This is something that a lot of men are getting more interested in, and also their partners are getting on board with it, as it gives them space as well. Having somewhere to go and do what you want to do without the distractions and that you can make your own is great for mental health and stress relief. However, that being said, a little room to escape to is something some women are also getting more interested in; it doesn't just have to be a man cave; it can be somewhere you spend time together playing games and drinking, or it can be a women cave if you need a place to go as well.
If you think you might want to create your own little space and have your safe space to retire to, then these few tips may help you get started and give you some ideas of what you can do for your space.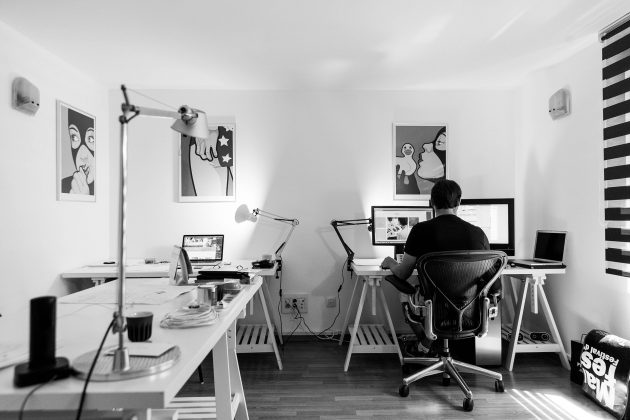 Source: Pixabay
Pick a space
Firstly you need to pick where you are going to create this space, as it is likely a little project you want to do, it doesn't have to be a room in the house. Obviously, if you have a spare room in the house, it would be easier to use that, but if you do not have a spare room, then there are other options for you. You could get a pod for the garden or build in a summer house for you to makeover and create your own outdoor space; these are quite costly options though if you buy them ready-made, they can be made a bit cheaper if you just buy the materials and make them yourself, but you would need the skills to do so. If these are not an option, then if you have a garage, a lot of people convert these into rooms, so they are a great choice if you do not use yours to convert and turn into a room you can use to create your space. While picking your space, you need to bear in mind whether you need electricity to that space, and if it is actually doable, you may need to consult an electrician if you are unsure how to put in place the electricity for your area.
Choose your design
Once you have chosen the space, then you can choose what design you want for it; when choosing your design and layout, it is best to think about what you will be using the room for as this will give you a good indication of what you need to put into designing it. For example, if you are using it for creating music or anything sound-related, then design it to be soundproof so you get the best acoustics and so the neighbors don't get too sick of you. If you are looking to use it for a video game or a movie room, then putting in speakers and dimmable lights would be great for the atmosphere. It all comes down to what you want to do and how it is set up to best suit that.
Decorate it
This is where you can let your creative energy flow and decide how you want to decorate your room; this means you can put your design plan into place and make it look how you want it to. You can paint or wallpaper the walls and add in the soundproofing if needed; you can decorate it how you want to what theme you want, with posters and pictures. This a good time to put in any changes to the flooring as well so you can decide if you're going for hardwood flooring or carpet? Maybe it's a sports room, and you are going to put in some astroturf to play sports on; the possibilities are endless when it comes to decorating it as it all comes down to your preference and what you want it to look like. When decorating, make sure you bear in mind where things are going to go once furnished, as this can have an impact on how you do things when decorating, which is why it is a good idea to have a design plan in place. The great thing also about decorating is you can do it whenever you want, so don't worry if you are unsure about it as you can always change it to make sure it is something you are happy with.
Furnish your room
Now you have got to appoint where you need to furnish your room; this is where you decide how you want your room setup. What seating do you want? Do you want a sofa or maybe a black bean bag to chill on? This will also give you a chance to put in any cabinets or tables you will need for anything you are doing. Depending on what you are using the room for, you can put in things like pool tables, table football, darts board, and gaming consoles; it can be made into a great space for anyone to chill and let loose. If you want the more vintage furnishings, you could go for an old school diner vibe and get a booth to sit in and a vintage jukebox; things like that really spice up space and give it a cool vibe.
If you are someone that is interested in creating a space at home that is just for you, whether it be an office, games room, bar, or a music room, it is definitely achievable if you have the budget. If you are unsure where to start or what you can do to create your own space, then these tips may hopefully help you to do just that and create your room at home to relax and enjoy yourself.