Everyone needs a hobby – something to keep them occupied when they don't have anything to do, or for those who work during the week and want to enjoy a little relaxation and spend time on a personal project over the weekend.
Lots of people are car enthusiasts. Some people collect and make scaled down models of cars, others who are financially well off can even afford to buy and collect the real thing. There's something about motor vehicles that really gets people going, whether it be vintage cars, Formula 1 racing, or a simple interest in basic mechanics and repairs.
Whatever level of car enthusiast you are, there are tons of fun hobbies that you can enjoy during your recreational time. One of the most popular throughout the world is mechanics.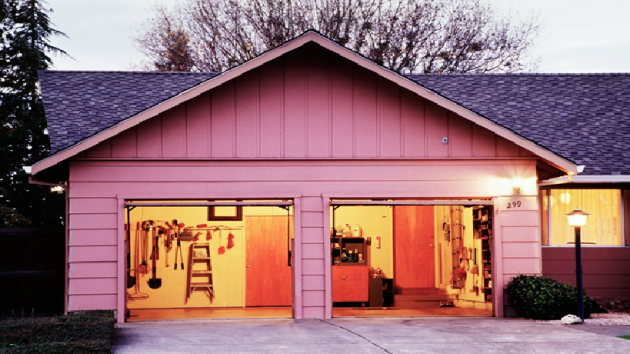 Why car mechanics?
Some people will ask – "What's the point of trying to fix the car yourself when you can simply pop round to the garage?". It's an honest enough question, and most people wouldn't even consider trying to repair an issue with the car themselves, unless it was something extremely simple such as changing a brake light bulb or replacing a worn-out windscreen wiper blade.
Some people have a natural interest in how things work, and the easiest way to find that out is to simply take something apart. However, there is a huge difference between taking apart a small alarm clock and a complete working car, which is why it's not a hobby that everyone is likely to pursue.
If you are able to learn how to repair your own car, then you are certain to save money in the future somewhere down the line. It's also handy if you are going to a garage you've never been to before to get an estimate. If you have some idea of the type of problem your car has, it's much better than heading into a garage blindly and taking as gospel everything the garage tells you.
You might also want to venture out and move into a career in mechanics. As long as there are cars on the road, there will always be a need for mechanic services. It's an industry that has a foreseeable future, and not one that is likely to see demand dry up any time soon.
Preparing your own garage space
One of the vital aspects about car mechanics is having your own space to tinker around with your car. You'll want somewhere that is large enough for your vehicle as well as any tools and equipment that you will need. You'll also want a place that is sheltered, secure and with good electronics and a WiFi connection if possible, as you never know when you might need to pop onto Google and do a little research about a problem one car might be having.
If you are fortunate to have a home garage, then you can spend a little time and money, and convert it into your own car maintenance garage. You can find lots of information online for all aspects of designing your own garage including everything from the best way to store your tools to garage lighting ideas.
The total amount of size you are going to need will depend mainly on the number and size of vehicles that you are planning to have inside to work on. If it's a single car, then your regular home garage should have more than enough space, providing you take out any unnecessary items that might have been stored inside.
If you are planning on working on multiple cars, then you might need to either look at extending your current garage, or leasing out one in your local neighbourhood. Some people will purchase cars for parts as well as to try and restore them, so you are going to need a working space that is large enough to hold the vehicles and you to be able to easily move around inside.
Fixing up your home garage
Most people who want to take their car mechanic interest to the next level will look to modify their existing garage. As someone who is a relative beginner in this field, it wouldn't make sense to consider renting a garage to work from, especially if this is a hobby that you might quickly lose interest in for one reason or another.
The first thing to consider is whether or not your working garage is going to cause any problems with neighbors or even your own family. Maybe they are already utilizing space in the garage and won't be too keen to be kicked out. Also you'll want to make sure that your neighbors are ok with the idea that you will be working away on your car during the evening or weekend.
Choose the area of the garage where you will store all of your tools and equipment. A dedicated corner is the best option for this, and you can easily knock up some shelving and a work desk in the corner. You'll also want your tools and work area to be clean, so consider adding a sink or water supply to that part of the garage if one doesn't already exist inside.
You will also need to pay close attention to the lighting inside. If you are going to be working all hours, throughout the year, then you are going to need a good lighting system inside that will keep your working space well lit, without causing any strain on your eyes.
Another important thing to consider when fixing up your home garage is that you must have a good ventilation system inside. You will want to keep the air clean inside, especially if you are going to have the car engine running, where you can quickly start to accumulate various particles and chemicals in the air.
Some final thoughts
Fixing up your own garage for your car mechanics hobby is a great idea, as you will have easy access to the area whenever you need to work. The cost shouldn't be too expensive, and you are probably going to be looking at an approximate cost of about $10,000 to have everything modified and ready.
If you are unsure of the best way to start working on your garage, or what type of layout you should be looking at, then pop online and do a little searching. There are lots of websites packed with ideas, layouts and tips about the best way to get your own private garage up and running in no time at all.