Let's take a deep breath and just be honest: we've all wanted to decorate our home on our own after watching some TV home remodeling program. Try not to fall into temptation though and ask yourself some questions before beginning such a sophisticated project. Chances are you're not going to be able to pull it off on your own.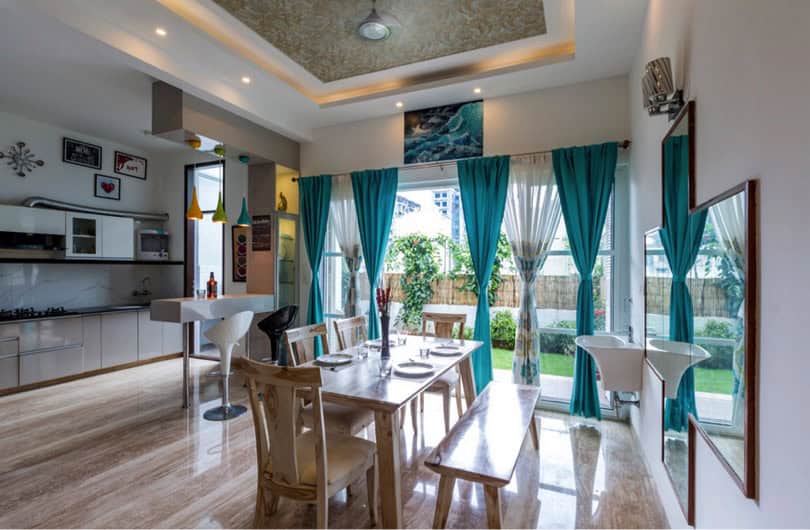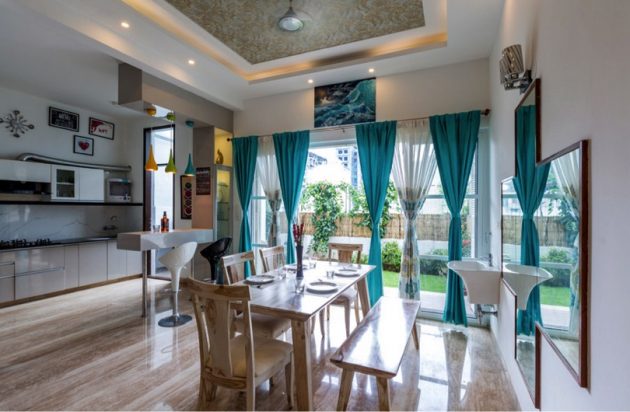 Are you really able to do it on your own?
You need to be true to yourself when you're answering this question. If you have the slightest doubt about being able to complete the project, it's better and wiser that you start asking around for an interior designer. Way too many of us consider that they're perfectly able to do it on their own but they end up with rugs that cost way too much and, more important, don't match at all any other piece of décor in the room.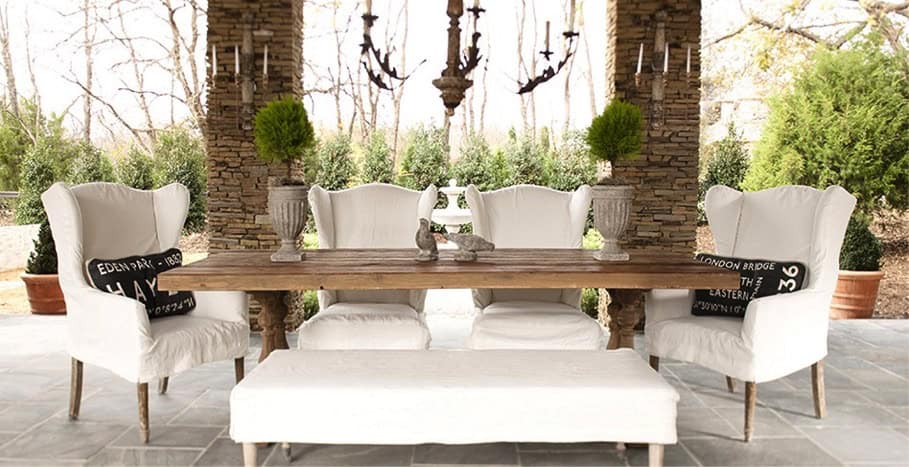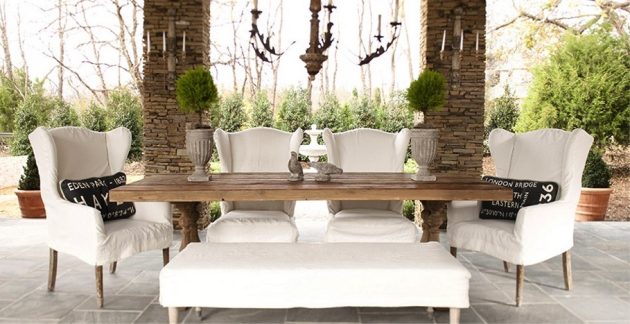 Why go with an interior designer?
There are several reasons for which you should think about hiring an interior designer for managing the renovation of your home.
It's actually money saving
Even if you're only planning to make over a single room, the renovation may get pretty expensive pretty fast. You may think at first that hiring a professional is going to be useless, but you may end up with the wrong items if you're not going with a professional.
An interior designer is going to help you create a complete vision for your project, without forgetting about the schedule and the budget. All the drawings and the specifications are going to keep your final costs under control.
However, if you are not going for a full redecoration and you are on a tight budget, at SouthforkLighting.com you will find lighting, fans, decor, rugs, accessories and much more from exclusive brand names. And there is more ! We found some southfork lighting coupon offered by DisabledDiscounts and you can save up to 25% on your next order.
It's tying the décor elements a lot better
You should always go with an interior home designer if you have no idea about which furniture styles look best in your home or you just don't know how colors work with each other.
The interior designer is going to create that special flow that you wanted for your home so that all the elements work together. Rugs, lighting, accessories and even that ottoman that you never thought it would fit are going to work amazing with a bit of professional help.
You're going to get good quality items
A good interior designer is going to make sure that all the projects are done by the book so you don't have to deal with any fixing in the proximate future. Decorating isn't only about tying décor elements together, but also about the construction process too. An interior designer is going to get the best contractors, schedule material and vendor deliveries, checking that everyone is doing their job accordingly.
You're getting the best choices for your home
If you're taking a look at the home decorations, brace yourself as it can get pretty overwhelming. Even though it's nice to have multiple options, it's going to be really difficult to stick to only a few, especially since you need to keep an eye on your budget and on your personal taste as well. The interior designer has both the eye and the experience to combine functionality, costs and your personal taste altogether.
The interior designer is going to use all the little-known resources
Maybe you're not aware of this, but the interior designers has access to an impressive selection of materials, furnishings and products that are only available to them. If you're on a hunt for a one-of-a-kind look for your home, the interior designer is going to use all of his/her resources to get it.
It's all going to be done on time
Most of us cannot wait until the whole renovation is done so the interior designer is going to go to extra mile to get it all done on time. Even contractors like working with an interior designer as everyone is looking forward for completing a project. When you're not working with an interior designer, you may drag it for way too long, which nobody likes.
What if you want to do it on your own? Is it doable?
If you have the eye, the time and the dedication, you can totally take the leap of faith and try the renovation of your home completely on your own.
However, following some tips is going to help you get it done faster and with better results. Here are our suggestions:
Don't overspend on accessories
The market is full of retailers so you should be able to save some money without paying the high dollar on the designer accessories. The bath towels, the special vases or that special press-paper and even art are adding up to the spending. Take a look in the thrift stores and flea market for the one-of-a-kind accessories that are going to work with the mass-merchandised pieces.
Trends are almost never permanent so it's better that you forget about them when decorating your home on your own. You may very well go with a trend by using some fabric on some other smaller items in your home. Instead of buying the chevron rug, use some chevron pillows, curtains and so on. It's also going to do the trick. It's also a good idea to put some items in your basement. Fashion comes and goes so you never know when something outdated becomes trendy again.
Be ready for the DIY projects
Here's a crazy idea: shop the house for some lamps, pictures and knickknacks that may work for the new décor. Go online and try to re-create the models with what you have around the house. Not only that you're going to get the look that you wanted, but you're also going to be saving an important amount of money.
Don't be afraid to try new things, new techniques and fabrics you have around the house. DIY is the key, especially when your money is tight.
This may be another way to save a big buck when renovating your home. Just because it's second hand furniture, it doesn't mean it has to be old, smelly and full of bed bugs (on a side note: always check the furniture and clean it before getting it into your home. Bed bugs may live up to a year without feeding so check the smallest crevices and cranks that you see).
Go to garage sales and navigate the Craigslist for a coffee table that is going to match the new décor. Don't let some minor chipped paint or dated oak scare you-it's all fixable. You may always paint, stain and remove the elements that you don't like. It's better that it's sturdy and presents no water damage or odor- so look carefully.
Some items are always going to look good, no matter the theme you're going with for your home. Here's a short list to have for the road:
A bowl of fresh fruit
Your favorite items: favorite family picture, a lovely memento from your trip to Italy. It's anything that you fancy a lot
Have some spray paint within reach- you never know when you may need it
Books- not only that they make a nice conversation starter, but they also add a bit of color too
The final thought?
No matter which way you go with in the end, remember that decorating doesn't have to be all about the costs. It's a lot about what you like and need, without breaking the bank.