Living rooms, bedrooms, or kitchens that are decorated in hunting style display comfy, casual elegance. Hunting décor incorporates natural elements and warm colors to reflect an inviting and easy-going ambiance. Here's how to decorate your house in a lodge theme to enjoy the natural ambiance in a rustic decorating style.
10 Hunting style décor tips
1. Showcase your best skills
As a hunter, it is only natural to show off some of your great achievements. Be it a bear, moose or deer, an ideal way spruce up your hunting home décor is to preserve and use them as trophies. When you do this, you will not only display your pride but also leave your home looking all rustic and stylish.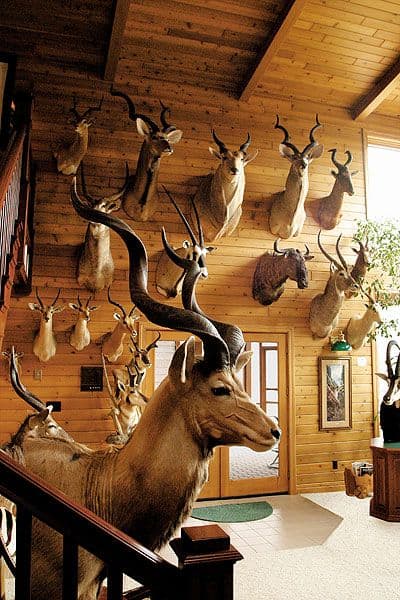 2. Select a pattern
Consider the different models you can incorporate in your home and settle for the one that pleases you the most. Some common motifs include comfortable furniture, wooden textures, and warm colors. While at it, you can mix two patterns to bring forth a great design. For instance, a modern motif will look great when you incorporate a few modern twists. Also, too much of wooden texture style would look vintage and old-fashioned. If wooden is your preference, consider including a stone wall and a stone facade fireplace to bring in a tasteful design.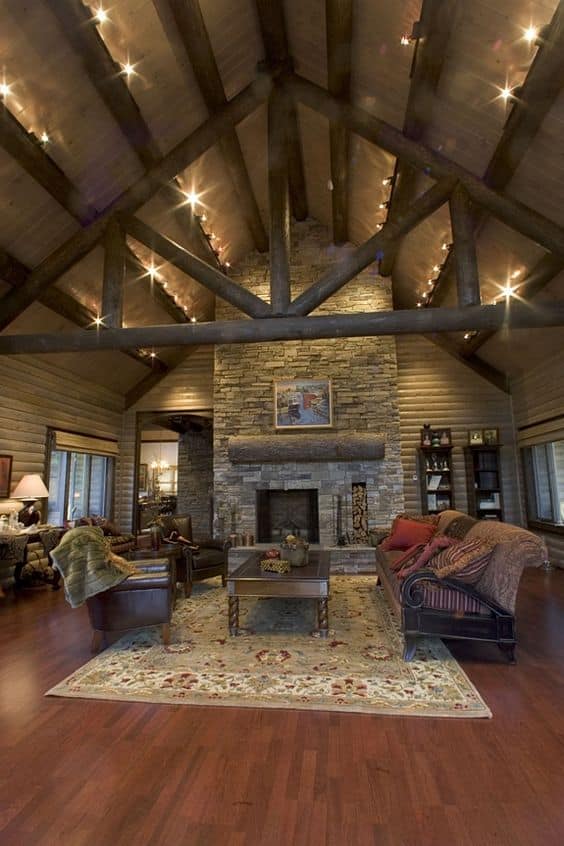 3. Chose furniture that matches your theme
Whether you are decorating your entire house or only one room, it helps to have a theme. You can go for the traditional style or opt for a personalized one. The beauty of customizing is that there is an array of options, meaning that you do not have to limit yourself to a particular technique.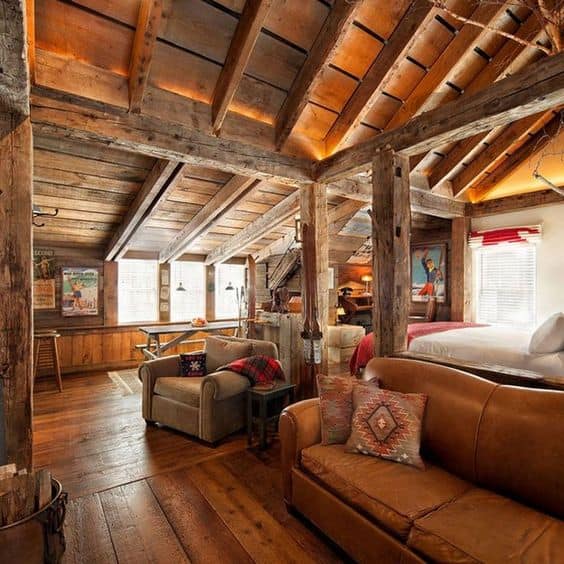 4. Use masonry or wood for the walls
Hunting décor will not look much like it without the cabin kind of walls. If you have the luxury of money, the masonry type is costlier but more beautiful than wood. Wooden walls are also beautiful, but less expensive than masonry. Popular wood types include oak, cherry wood, and pine.
Check out this masonry décor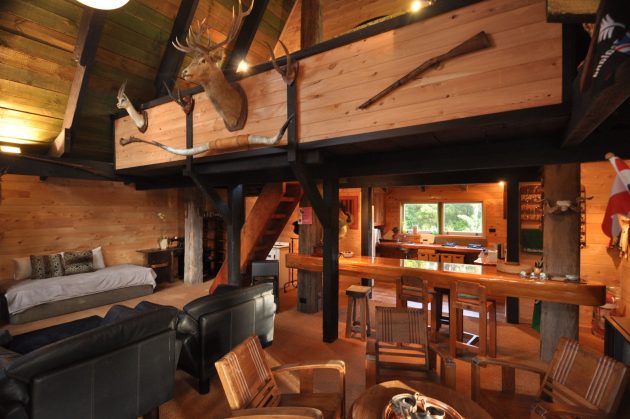 Here is a classic wooden décor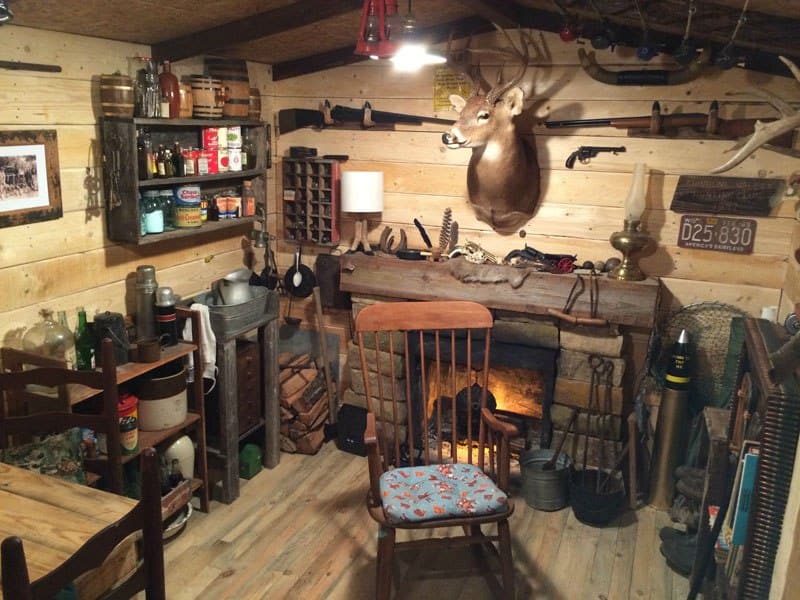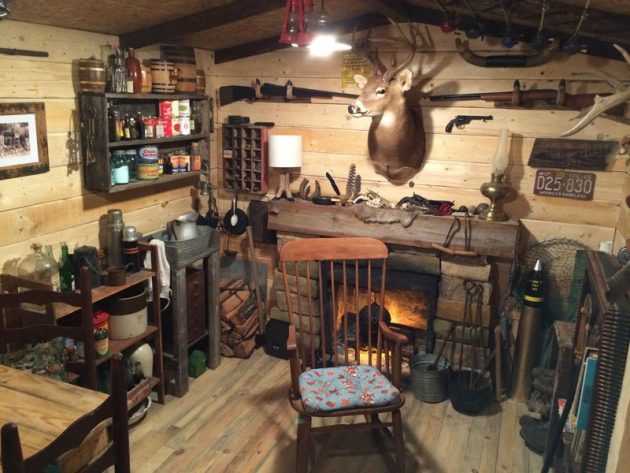 5. Decide on the best flooring type
Wooden floors are usually the ideal option for hunting décor because they add a rustic and cozy look at the traditional hunting style. You have a variety of options with regards to wooden flooring. The flooring you select should be suitable, in that:
Does not stain easily
Is durable
Matches your walls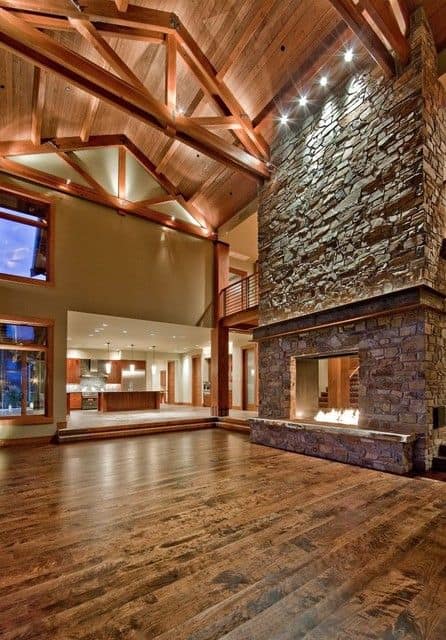 6. Incorporate rugs and carpets
Another hunting décor idea is to incorporate carpets and rugs, and not only on the floor but also the accents and furniture. A lovely old rug is ideal for the floor, and any pattern will do fine on wooden flooring. Furniture like accent tables, sofas and coffee tables would do great with a few pieces of runners that match the carpet or rug. Doing this will enhance the style of your room and improve unity to the décor.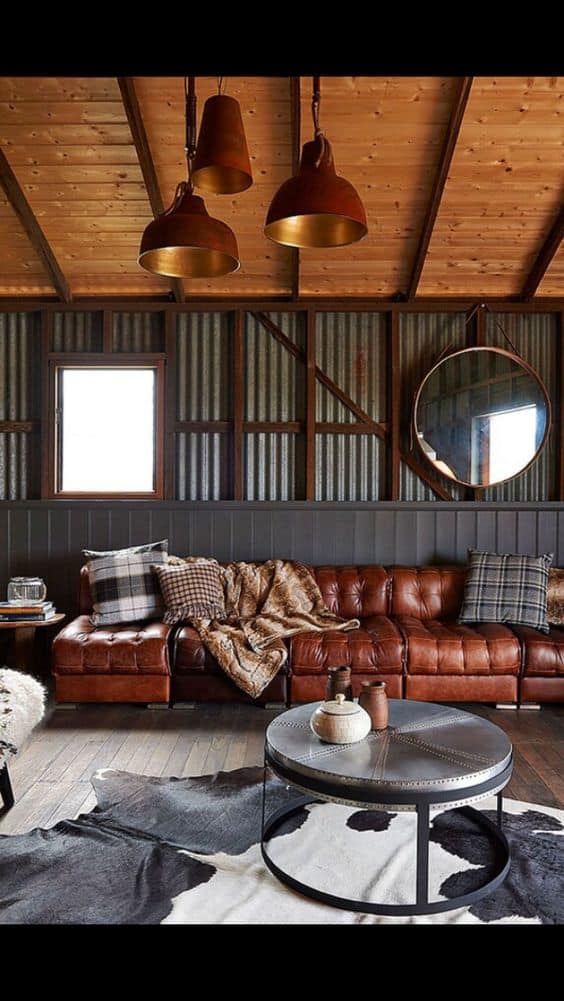 7. Include an entertainment system
While a traditional cabin would rarely feature a TV or music system, incorporating hunting style in your living room would warrant an entertainment system. Besides, your family will not enjoy staring at the deer heads. So, a TV and some music are vital to making your home lively. However, the equipment does not have to be fancy. A simple flat screen and some speakers will do fine.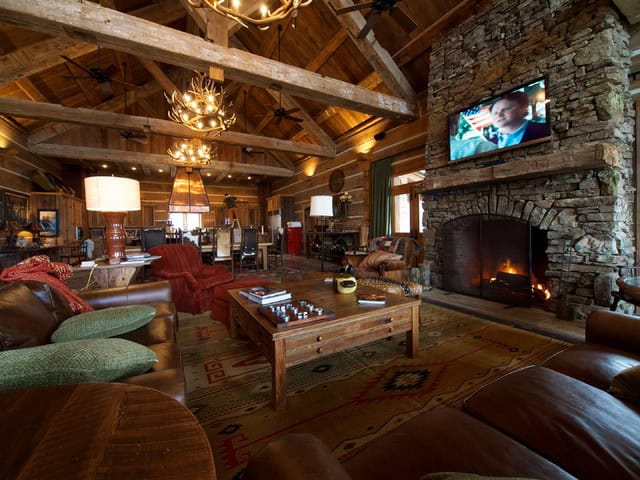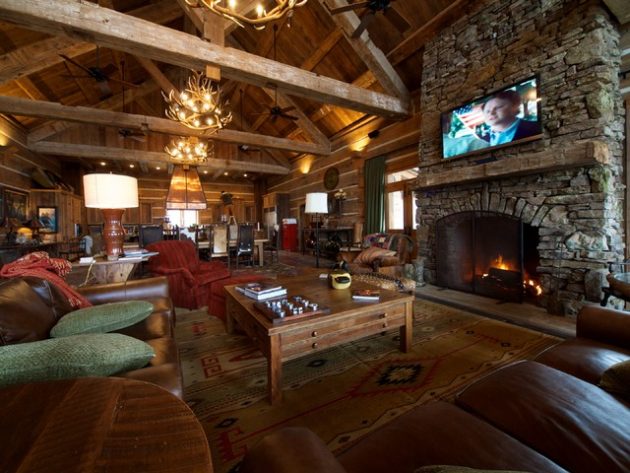 8. Consider adding some green
Hunting décor will look too dull and boring if you use brown, red or orange colors. It is advisable to add some bit from the outside into your hunting style home. A few mini planters and pots with any plant are great ways of "adding some green." Your aim should be to add some green vibe to calm down the tone of the home.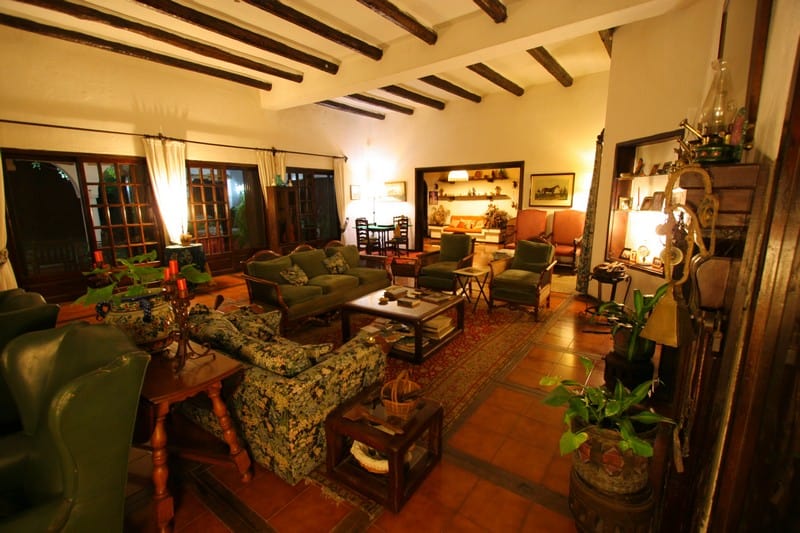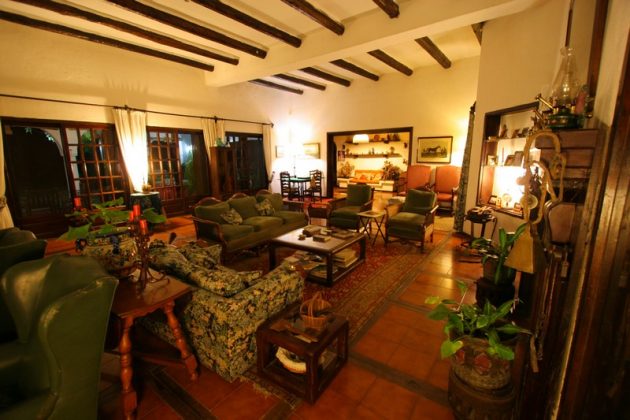 9. Add something for the adults
If you live with your children, you are likely to factor in most of their needs to the extent of forgetting your own. The chances are that you will invite some friends to your home, so, you should have some elements that will facilitate having a great time with them. Some great examples include a lounge area, a bar, a mini arsenal, and a pool table. Two of these are sufficient.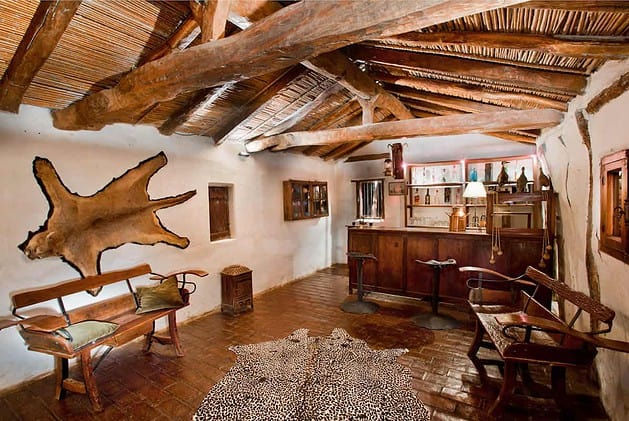 10. Don't forget to design the kitchen
The kitchen is the centerpiece of homes. A properly planned kitchen will make it easy and enjoyable for you to prepare your meals. So, make sure that it is part of your hunting style décor two. Some ideas include vintage décor, rustic-style furniture, and traditional wooden cabinets.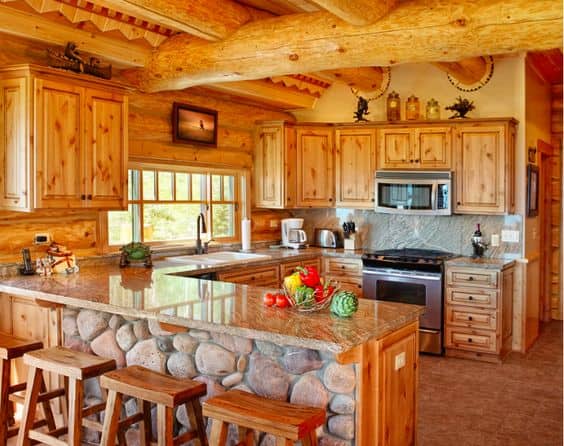 Designing and decorating your home using the hunting style is not difficult. The only challenge you would face is to ensure that you have tasteful selections and a final theme and motif that will make your décor exceptional.