As an architecture firm based in Brisbane, we would like to share with you a story of a contemporary castle built in 2000 on a hill in Queensland.
This story begins in Mount Nebo, a mountainous area 20 km from Brisbane. The first settlements in Mount Nebo dates back to the early nineties when many European soldiers escaping the World War I moved to Australia. These lands known to be a farming paradise offered exactly what they were looking for: stability, peace and better living conditions. Soon settler started riding up Mt Nebo from the eastern valleys below and began growing crops and grazing.
Even if Mt Nebo is now the home to large acreage properties with luxury homes, it is still a wild, green and peaceful place. The perfect location for who is looking for a relaxing and meditative life. This is where our contemporary home stands, completely immersed in the nature. Set high on the hill the home looks over the property as if it is a castle looking over its territory.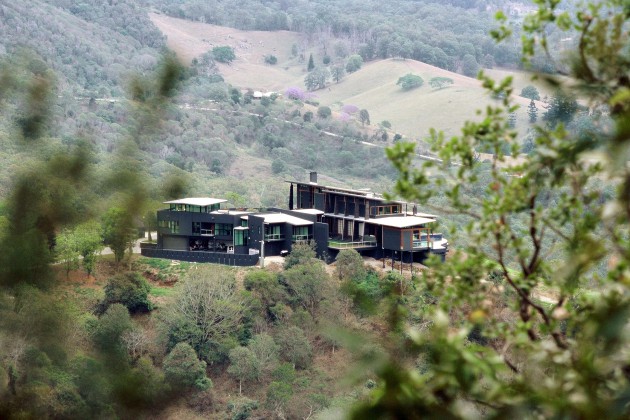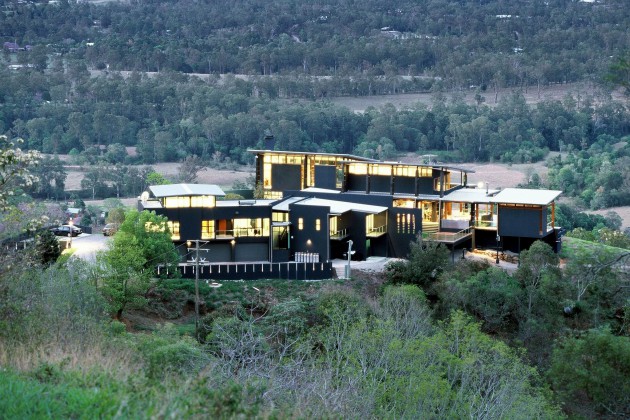 Let's start our tour!
The home is essentially a concrete structure which ensures durability and resistance to every weathering climate. The external materials of the home are bookleaf stone to the front face of the house, while to the north and east it has predominantly glass walls. Beyond the fortress wall, you will ascent the entry steps through a bamboo forest which will give you a first sense of rest. While ascending the entry stairs, you also look across the reflection pools to a very Japanese style sand garden. Every detail is conceived to help de-stress and relax you when you need a breather from life.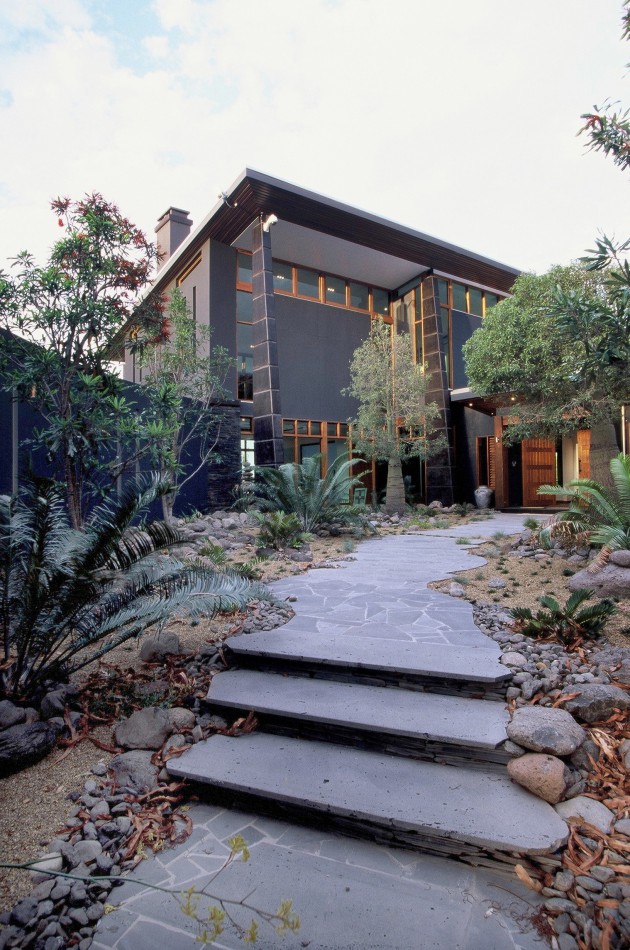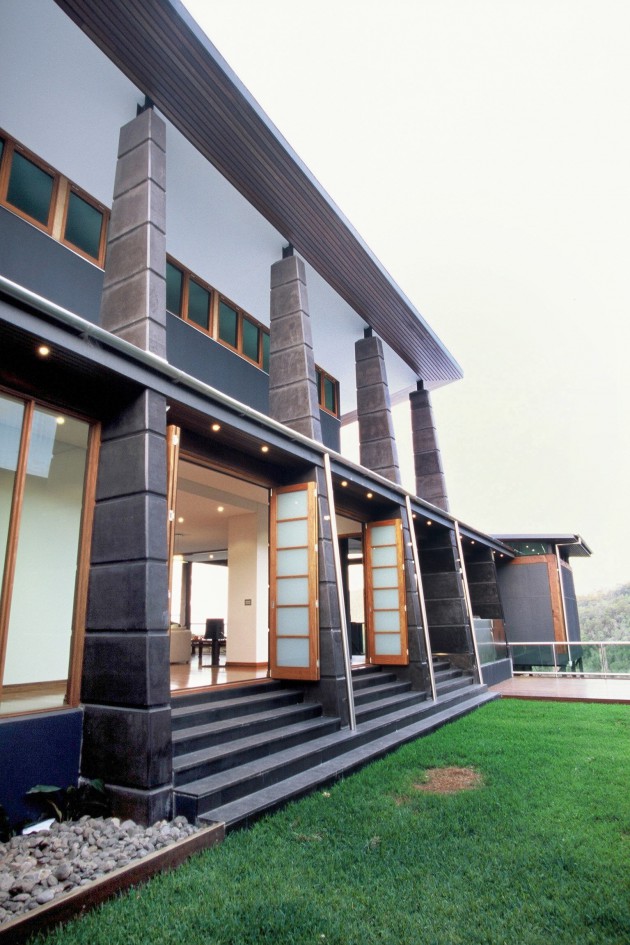 You will walk into the home through a large set of solid timber doors. Once inside you arrive in a sanctuary, a calm and peaceful place where you can safely rest. The house offers a formal living room where you can welcome and entertain your guests. This room incorporates a grand fireplace and has full height glass walls on three sides which looks over stunning reflection pools.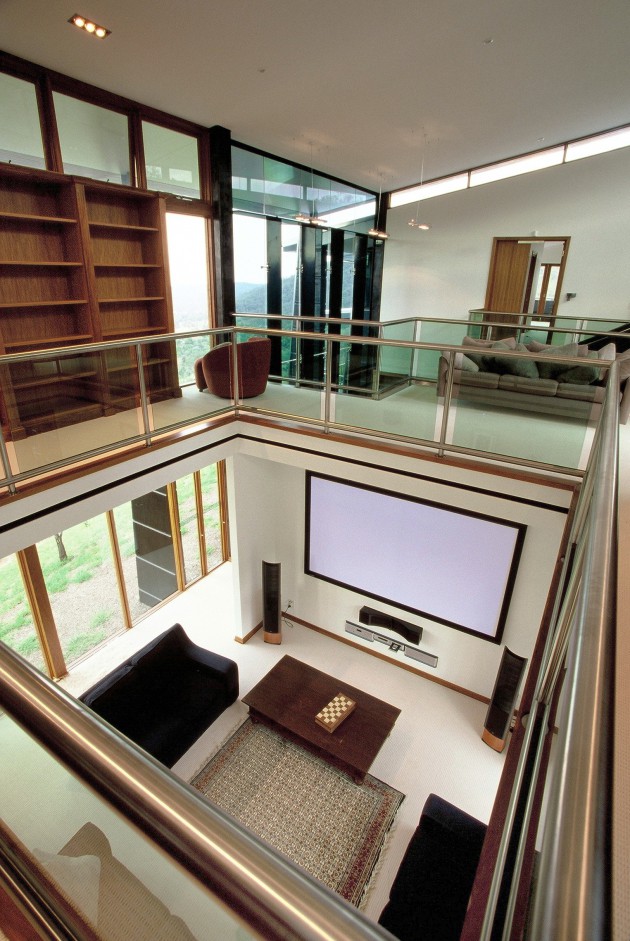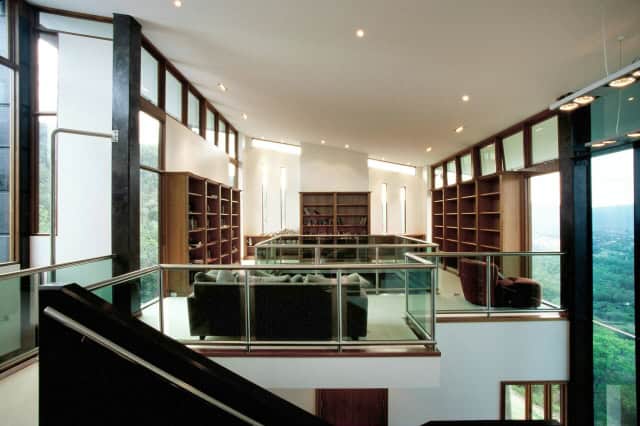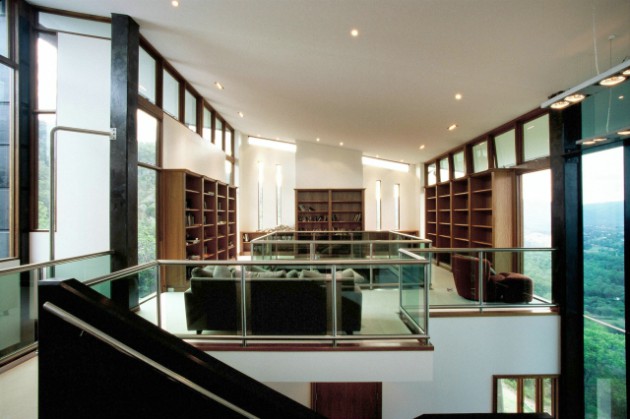 The informal living room and the large gourmet open kitchen form a convivial living space for family and friends. Warm colours, natural daylight and wooden materials prevail in the room and ensure great comfort.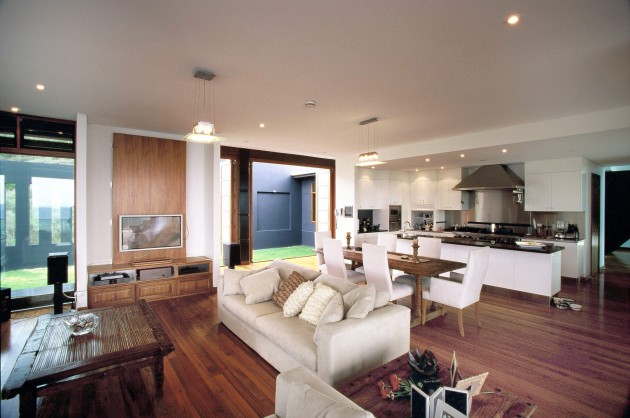 The private sleeping zone contains three bedrooms. The main bedroom has a large ensuite with a unique spa surrounded by river gravel, double shower and separate toilet. A sauna is located in close proximity, along with a large dressing/walk in robe. The bedroom itself includes a large four poster bed and retreat area. This space appears as if it was a loft style of space, fit for a king.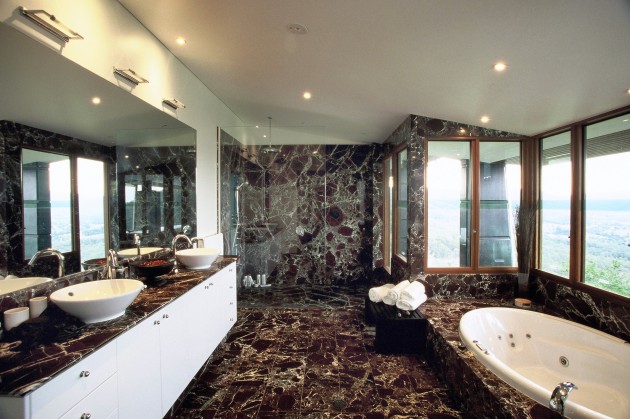 Last but not least, the house offers a large pool with a stunning view, the perfect area for leisure and relax. This pool includes a wading area and a large sun baking platform. Otherwise, you can choose a large outdoor spa in a sheltered environment which provides a view into the side of the pool.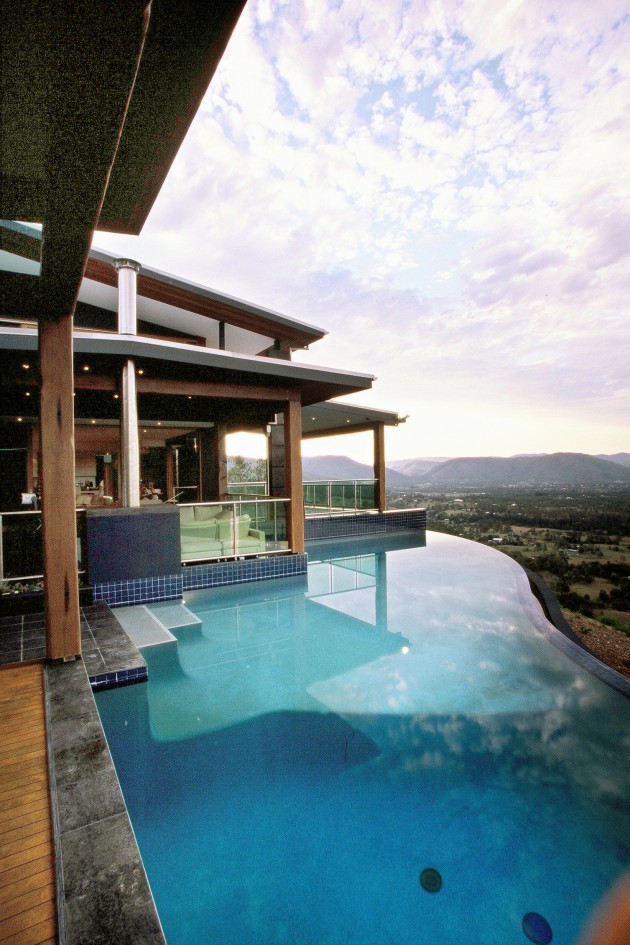 We would be glad to share with your readers this little gem, hoping it could be a source of inspiration for architects, designers and owners.