Many people often think that planning and building anything is as simple as it sounds. But this is far from being the truth. That's because building a structure involves so much, from design possibilities to building codes to zoning regulations.
If you are thinking of building a home or you simply want to renovate it, you definitely want to end up with a beautiful structure that will last long. This is where a professional architect comes in. Working with a professional architect is the best thing you can do for your project; you will enjoy numerous benefits.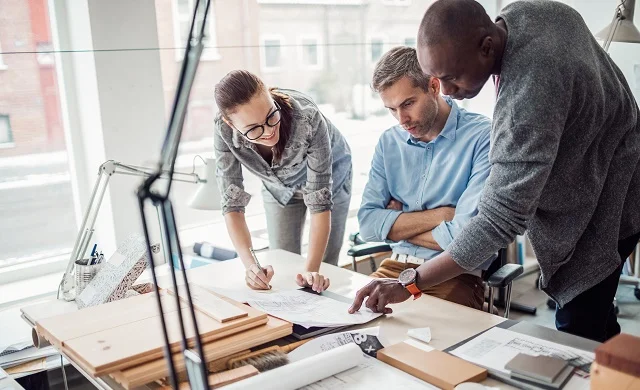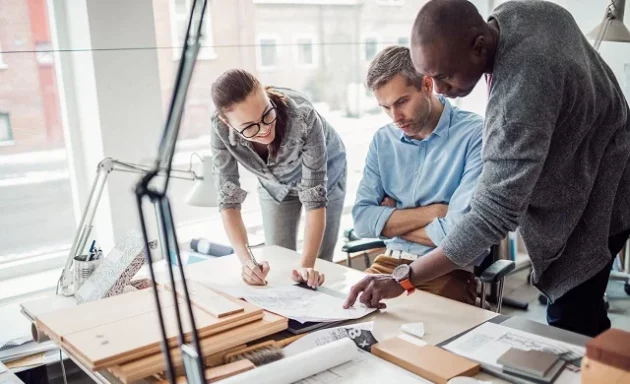 However, you must ensure that you hire the right architect who is qualified, skilled, and knowledgeable. You can achieve that by researching the architect's educational background, experience, and license. You can also read online reviews about the architect to gauge their reputation.
With that said, let's take a look at some of the incredible benefits of hiring a professional architect for your project.
1. Plan design
If you are opting to build your home from scratch, there are numerous options you can choose from. In this case, you will need a house plan, unless you choose a modular fabricated home. While it is possible to purchase a generic house plan on the internet, this is not a good decision. This is because, in most cases, the plans do not consider your site's concerns. So the best thing you can do is to seek the help of an architect to help you create a home architectural design that is thoughtfully designed in regard to your site's concerns and your intended use.
Professional architects have all the knowledge, skills, and experience to help them select the best location on size to utilize the site's views, sun lighting, as well as natural shading. In addition, the architect will give you a more personalized house plan that suits your needs and even help you determine the best place to put your hot water tanks.
2. Material and finishes selection
Another incredible benefit you will enjoy when working with a professional architect is that they will help you choose the best materials and finishes possible. Remember that the quality of materials and finishes you choose for your project matters a lot. It can help build a durable and strong structure and can also affect the final cost of the construction. One of the best things about working with a professional architect is that they understand the best materials for your specific project.
Thanks to their knowledge, skills, and experience, they can recommend durable materials for your project based on the functionality of the space as well as your budget.
3. It will save you money
Many property owners tend to think that working with a professional architect is very expensive. But this isn't true. In fact, it can save you a substantial amount of money. These professionals have been in the industry long enough and have established solid relationships with suppliers. This means that they can get your materials, finishes, and supplies at discounted prices than you. Of course, this can reduce the overall cost of your project. If you opt for a DIY approach in the case of a home renovation, you will end up using a lot of money because you may not know these suppliers, so it will cost you more to get the materials and finishes. What's more, because renovating a house requires special skills, which you may lack, you could end up making costly mistakes that require an architect to fix. This can make the project costlier.
Thankfully, professional architects understand their job so well because of the skills and experience they possess. This lessens any possible costly mistakes, thereby saving you money.
4. Higher resale value
Some people build their homes and settle at that particular place forever, while other people prefer selling their homes and moving to other places. If you are planning to sell your home in the future and settle elsewhere, you need to work with a professional architect when constructing or renovating your home. That's because professional architects prioritize the client's health and safety in the entire project. They do this by adhering to building codes. Their work usually speaks for itself.
So if a time comes that you want to sell your home for reasons best known to you, you will easily find a buyer because of your home's higher value.
5. It will save you time
Working with a professional architect will not only save you money but also time. Since these professionals understand their job better, and they possess the necessary skills, knowledge, and experience. So you can be sure that they will complete the project within the shortest time possible, unlike when you hire an unqualified architect or you opt for a DIY approach to renovate your home. Since you or the unprofessional architect lack adequate training and skills for the job, this can drag the project longer than necessary.
6. Expert advice
Finally, you can hugely benefit from the architect's expertise and knowledge. Building or renovating a home is a technical task that cannot be taken lightly. It involves plenty of things that must be taken into consideration. There is also a lot of paperwork that needs to be filed. This can overwhelm you at some point. But if you have a professional architect by your side, they can offer you any assistance you may need with the project.
A professional architect has extensive knowledge, experience, and skills that they have acquired over the years. So they understand the building process, zoning codes, and building codes, which can make the process less overwhelming for you.
Final thoughts
Hiring a professional architect for your project is the best thing you can do as a property owner. You will enjoy an array of benefits. Not only will you have a durable structure, but it will be beautifully done within the shortest time possible. In addition, you will be able to save a substantial amount of money. So you have every reason to work with a professional architect when building or renovating your home.