The bedroom is our most personal space — a refuge where we can be ourselves. To create a true sanctuary out of your bedroom, you need to make sure it suits your personal style. If you're a creative person, a bedroom décor that reflects your creative sensibilities will offer you inspiration, help you rejuvenate, and allow you to flaunt your creative side.
Here are some beautiful bedroom ideas for the creatively enthused minds.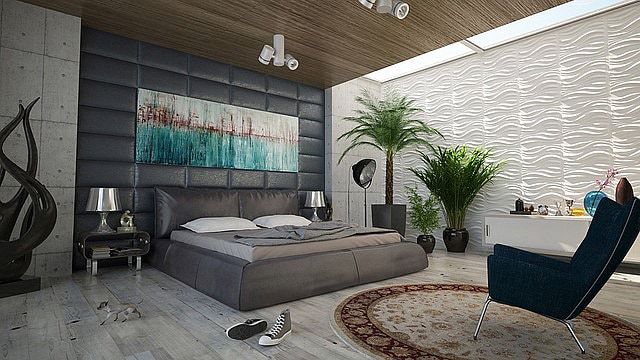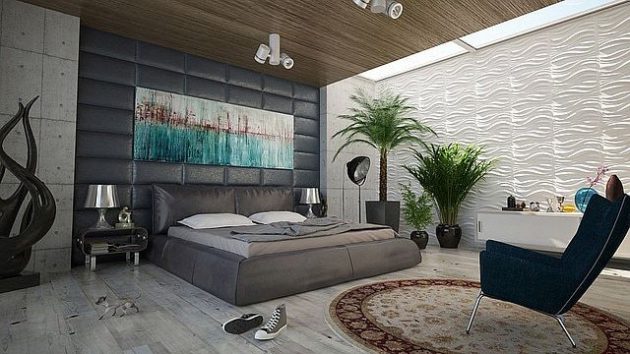 Theme colour
While neutral colours are the choice of some, and some prefer stark whites, you could try bright colours for your bedroom. Paint your wall in geometric patterns or dual-tone for the accentuated effect. But remember to stick to a colour theme and do not go wild with every colour on the palette.
Instead, you could pick wallpapers to add a dose of drama. They are a great option to create an accent wall in your bedroom. Like gothic stone walls? Get stone-patterned wallpaper. Or use the easy peel and stick removable wallpaper for an artsy mural on one of the walls. You could even play around with geometric prints and abstract patterns.
Storage and shelving
Prefer the simple lines of a clutter-free wall setup? Time to call for impeccable carpentry and install hidden wall cabinets that save space. Niche walls instead of bedside tables would also look exclusive without blocking space.
Not a fan of cabinets? Put up flexible shelves. Make floating shelves or corner shelves with reclaimed wood planks. DIY shelves with recycled pallet wood planks look incredibly charming yet are functional and light on the pocket.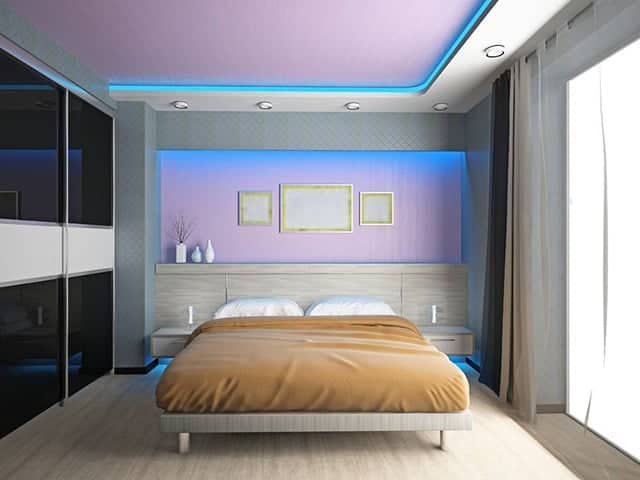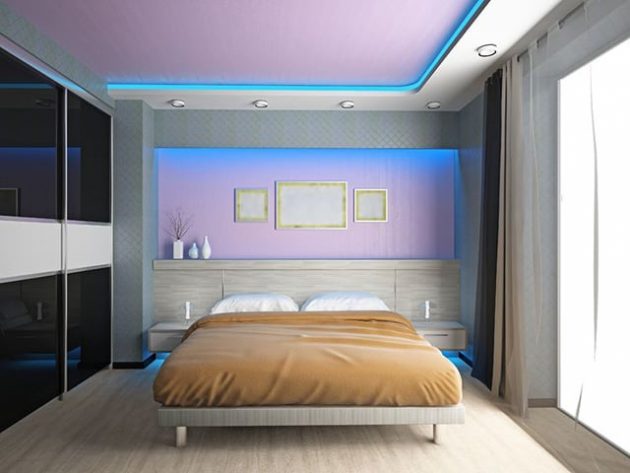 Room dividers
You can put up screen dividers separating your bed from the closet or the work desk in the corner. Metal dividers look sleek while a wood plank fence or rope screen adds a rustic charm. You can build shelved separators for the kids' room that can double as storage for their toys and books. Sliding curtains like the delicate Japanese Noren Curtains will make your bedroom just that — delicate.
Add freshness
Some green plants in the bedroom will add freshness. Or maybe some fresh flowers on a pretty vase on the bedside table. You could also bring your garden right into the room by installing a plant climber's wall, which can act as a room divider too. Vertical gardens are another trend you could try.
Bed and headboard
For the central piece of your haven, you could custom-order Australian made beds like platform beds with storage, raised beds to create a sense of floor space, hanging beds, or even a canopy bed with drapery. Don't forget to choose the linens as per your taste, after all this is where you would rest, dream, and reflect.
You could DIY a headboard with a curtain rod and a bright rug, or build a repurposed headboard with reclaimed wood panels.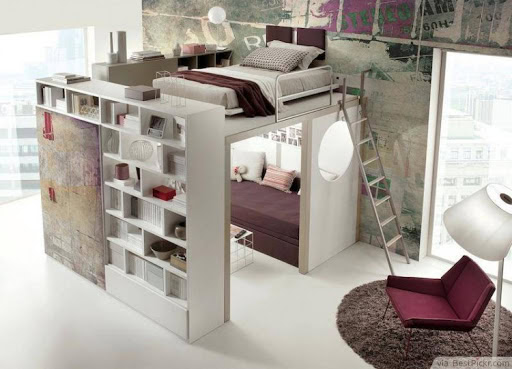 Cosy nook
A comfy sitting provision by the window could be just a bench or an armchair for you to read in the morning breeze or sip on a drink in the moonlight.
Accessories
Hanging decor, pendant lights, art deco, mirrored walls, eye-catching wall panels, bright rugs, and charming curtains are some of the accessories that can add character to your bedroom. Choose wisely keeping in mind to not overcrowd the space. Adjustable mood lightings placed strategically can create an ambiance as per your mood and also calm your nerves after a hard day's work.
Do you have any creative ideas to add to the list? Stand with us in our unique mission of making made-in-Australia products and supporting The Lost Dogs' Home.