Garage doors serve as the main feature of the exterior of your house. With customization, you can enhance their curb appeal according to your choice, as you have a wide range of options.
However, before searching for "custom garage doors near me", it's best to be familiar with the common materials used for garage doors to help you decide what's best and suitable for your property. If unsure, a designer or contractor can help you choose the right materials for your project.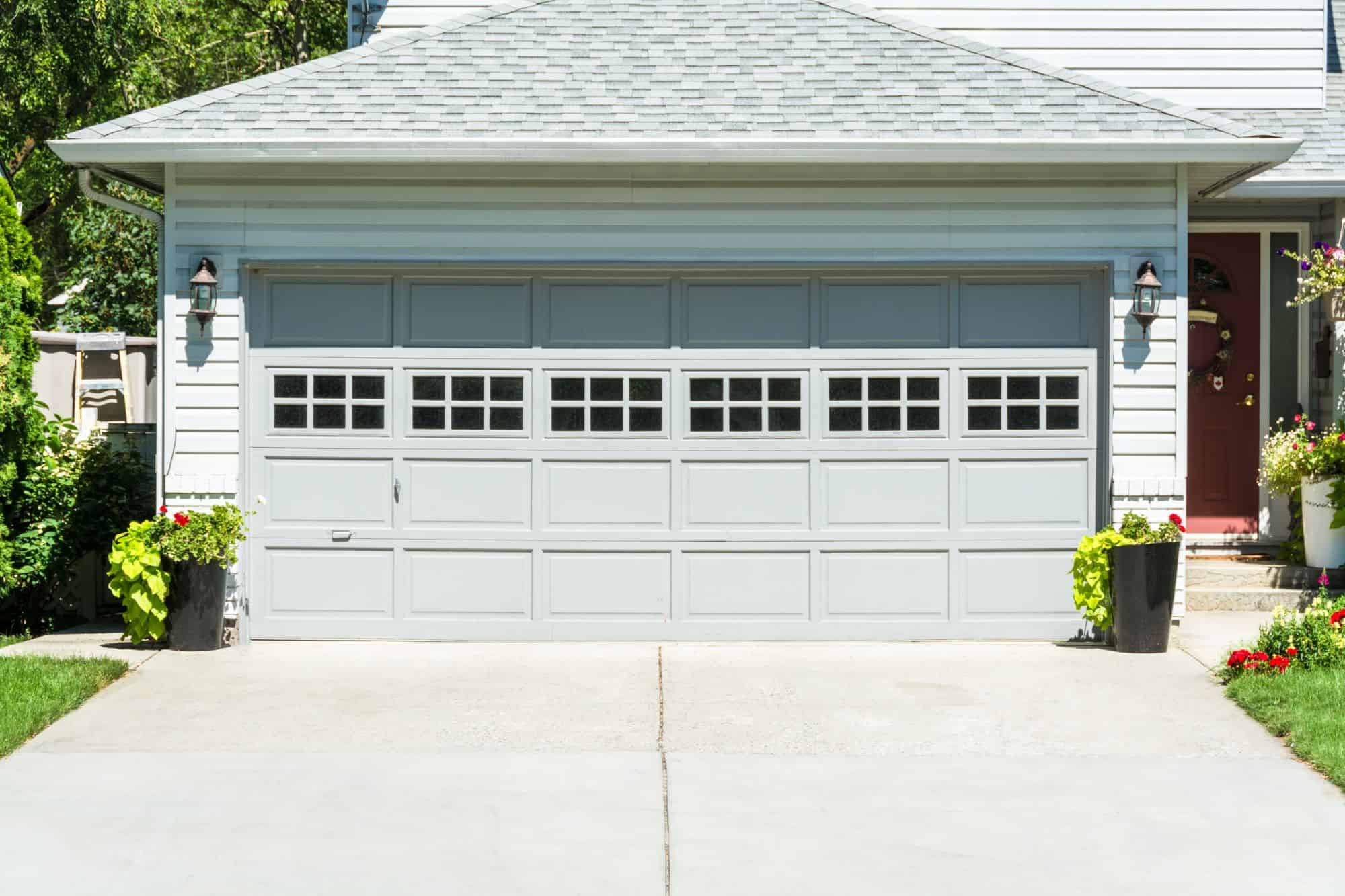 This guide delves into the world of custom garage door materials. Read on.
1. Steel
Steel is the most common and popular garage door material. They're affordable, durable, and easy to maintain. Steel can withstand weather damage and is resistant to warping and cracking. However, these doors can rust and have dents if not appropriately maintained.
Steel garage doors can be customized in various ways, including:
There are different panel options available that can be paired with other materials.
You can paint it with the color of your choice.
The door's window can be shaped and designed with different decorative patterns or grille options.
You can customize the metal handles, hinges, and step plates based on your preferred style.
With their versatile design, steel garage doors can complement any house.
2. Wooden
Wood is another excellent material to consider. They're known for their natural charm and timeless beauty, which adds to the traditional elegance of any home. The most commonly used woods include cedar, fir, and redwood.
Wood materials are strong, durable, and eco-friendly. However, due to weather changes, they can swell and shrink, leading to rot or mold growth. Additionally, they can be expensive and need regular maintenance to preserve their looks.
Here are ways to customize wood materials:
You can enhance their aesthetic appeal by choosing single-panel or carriage-style doors.
You can select the type of wood to be used for your garage.
To customize the appearance of your wooden garage door, you can use wood stain to add finishing touches to emphasize its charm.
Different hardware shapes are available for its handles and other accessories.
With their timeless beauty and charm, wooden garage doors look best with traditional-style homes.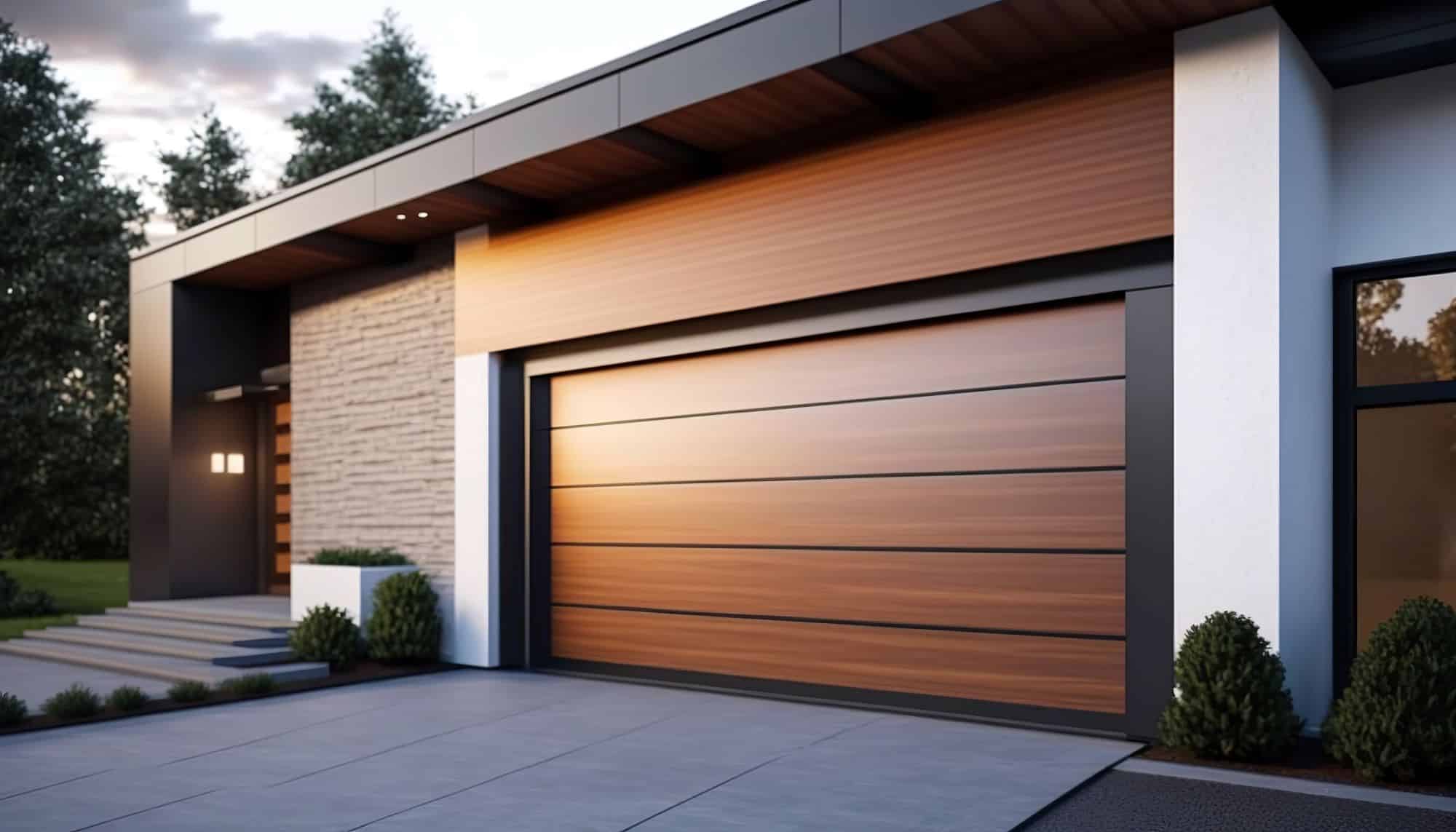 3. Aluminum And Glass
Glass garage doors, a less common but highly luxurious option, feature large windows framed inside an aluminum frame. This combination of materials not only attracts attention to the front of your house but also highlights its aesthetics. They offer a sleek, modern appeal, allowing natural light to flood the garage.
Glass and aluminum are naturally rust and corrosion-resistant. While beautiful, glass garage doors provide less privacy and can be more challenging to insulate. Also, glass can shatter over time.
The following are some ways you can customize aluminum and glass garage doors.
Aluminum is a trickier material to paint so color options may be limited. You can customize the glass color or style instead since there are various options for glass materials.
You can customize the integrity of your aluminum and glass by adding reinforcement to the materials to strengthen and increase safety.
With their sleek and modern appearance, aluminum and glass garage doors can help highlight the aesthetics of the exterior of your house.
4. Fiberglass
Fiberglass is a relatively new player in the garage door scene. It offers a unique blend of benefits from other materials, including resistance to dents, rust, and splitting. Fiberglass garage doors can mimic the texture and appearance of natural wood, making them an appealing alternative to homeowners who want the look of wood without the maintenance.
On the downside, fiberglass' only issues are color fades away due to UV exposure, and some cracking can be seen due to very cold temperatures of high winds.
You can customize fiberglass by:
You can choose from a wide variety of styles that complement the style of your house.
They can be stained or painted. Staining your fiberglass garage door gives them a natural, wood-like appearance, while painting them gives you the freedom to choose your desired color.
You can add decorative glass to add an artistic flair and allow natural light to enter your garage.
Depending on the style you want, you can customize fiberglass materials to match the exterior design of your house.
Conclusion
Choosing the suitable material for your custom garage door depends on your preferred style. Regardless of the material you choose, a well-selected, custom garage door can significantly enhance your home's curb appeal and value.
Remember that apart from the material, the construction, insulation, and design details impact the final product. Consider seeking professional advice to ensure your custom garage door looks good and performs exceptionally for years.