2019 has seen massive wildfires flare across northern Alberta. The countryside is burning, and residents in the path of the flames are cautioned to have an evacuation plan.
Not all fires are as dramatic as a country-wide out-of-control blaze, but they are traumatizing nevertheless. Is your family prepared? Is your home?
The term 'egress' refers to a way out. An escape. An emergency exit. And for Alberta residents, they are required in any bedroom that does not have a sprinkler system. Egress windows are one of the most popular ways to satisfy the code, especially for basement bedrooms.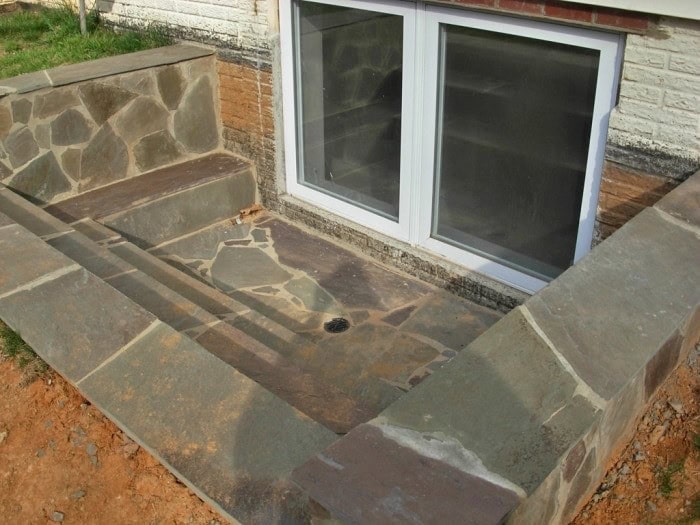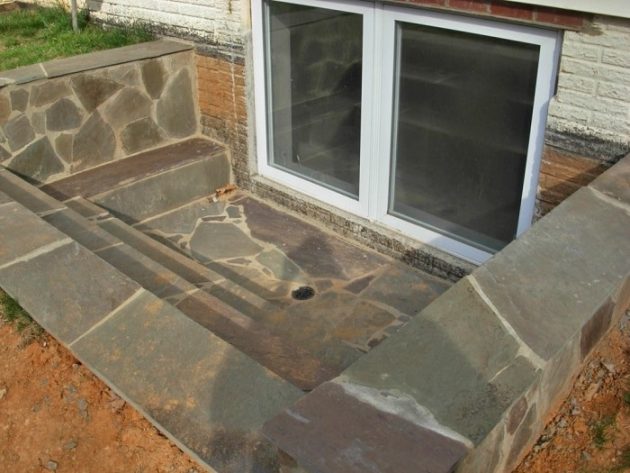 The team at Window Mart has put together this guide to help you better understand what egress windows are, the regulations surrounding them, and what you need to consider when having then installed.
Just What are Egress Windows?
Egress windows are bedroom or basement windows required by Alberta's building code to help ensure that occupants have a path for escape in the event of a fire or other property disaster.
Through the years, Alberta (and Canada as a whole) have upgraded their building requirements to help ensure the safety of residents to the best of mankind's ability. We can't account for everything, but we still want to do our best to keep residents safe. This includes a path to escape during a fire or other disaster.
So how does one ensure they are up to code? By hiring professionals like our expert team at Window Mart who are familiar with the latest in municipal requirements. (Keeping oneself up to date on the code is never a bad idea, either.)
Know the Code
Whenever you plan a home purchase or renovations, it's important to know the building code. These tend to change every few years; Alberta's latest update, the Alberta Building Code 2014, went into effect in 2015 and remains in effect to this day.
9.9.10.1. Egress Windows or Doors for Bedrooms (per ABC 2014)
Except where the suite is equipped with sprinklers, each bedroom or combination bedroom shall have at least one outside window or exterior door openable from the inside without the use of keys, tools or special knowledge and without the removal of sashes or hardware.
The window referred to in Sentence (1) shall

provide an unobstructed opening of not less than 0.35 m2 in area with no dimension less than 380 mm, and
maintain the required opening during an emergency without the need for additional support.

If the window referred to in Sentence (1) is provided with security bars, the security bars shall be openable from the inside without the use of any tools or special knowledge.
Where a window required in Sentence (1) opens into a window-well, a clearance of not less than 760 mm shall be provided in front of the window.
Where the sash of a window referred to in Sentence (3) swings towards the window well, the operation of the sash shall not reduce the clearance in a manner that would restrict escape in an emergency.
Where a protective enclosure is installed over the window well referred to in Sentence (3), the enclosure shall be openable from the inside without the use of keys, tools or special knowledge of the opening mechanism.
It can be quite the mouthful…er, eyeful… directly from the municipal code, so let's sum up the important notes:
Egress windows must be…
usable from the inside, including any security bars
able to open without special tools, keys, or knowledge
able to remain open with no special support
35 m2 in the area at a minimum
In other words, big and easy enough to exit a room through.
What Windows Qualify?
The most popular window styles for egress windows are casement and sliding windows. The requirements, however, are less about the style of window and more about the size and location.
What is Needed to Convert Standard Windows?
Often, the biggest change is the need to enlarge the window space. This process can include concrete cutting, and often requires a permit. When you call Window Mart, we'll ask a few questions about your location to determine permit requirements and if that is something we are allowed to obtain or if you as the homeowner will need to apply.
Are you concerned that your windows may not meet code? Call the team at Window Mart, and our friendly office staff will set up an on-site consultation. If your windows do not meet code, we'll walk you through the process of updating your home.