No matter how big your house is, you can always make use of some extra space to make your home more comfortable and functional. One part of the house homeowners often forget about using is the attic. This room is usually utilized for storing clothes and belongings when instead it can be turned into a loft and provide you with extra space you and your family need.
The beauty of loft conversions is that you can turn the spare room into whatever you want. Whether you need an additional lounge, bedroom, or playroom for your kids, you have many options to choose from to create extra habitable space. In general, the price of a loft conversion mainly depends on the choice you make.
Once you've made your decision, you should start thinking about the loft's decor. To get you started, take a look at these inexpensive loft conversion ideas you can borrow to create a multi-use, beautiful space.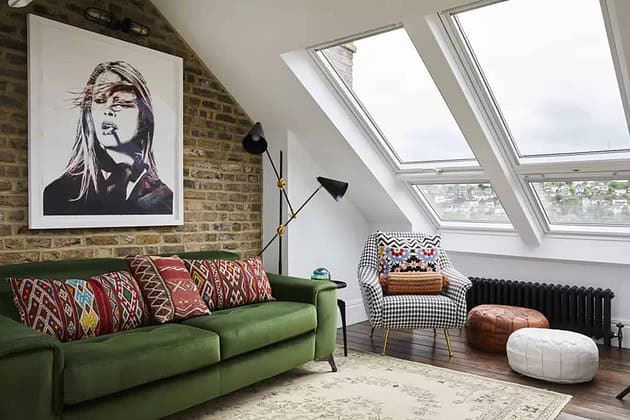 Photo by Homebuilding & Renovating
Add pops of color
One popular and affordable interior design idea suggested by professionals is to introduce lots of color to your new space. There are plenty of ways you can do this and make the living area more vibrant and playful to its visitors.
For example, if you want to make a bold interior design move, then you should definitely think about painting an accent wall. This gives you the opportunity to bring to life a plain white wall in a rather neutral space. If the loft's color palette includes monochromatic colors, then you can break the monotony with a bold shade like green or blue.
If you want to be minimalistic about introducing color, you can do so by adding multicolored decorative items and still achieve a high-end feel.
Refurbish old furniture
Since loft conversions can be costly, buying new furniture pieces may be way out of your budget. A great cost-effective alternative to this would be to repurpose and refurbish any old items you have around the house, anything you can make use of to design your extra space.
For example, if you have an antique armchair sitting in your basement, you can reupholster it and add it to your new living room. If the furniture you have already implemented is in soft and neutral colors, then you can turn your armchair into the accent piece of the space by upholstering it in a bold shade.
If you are turning your loft into your own retreat, you can install different color boards and add a mattress on them to make a bed.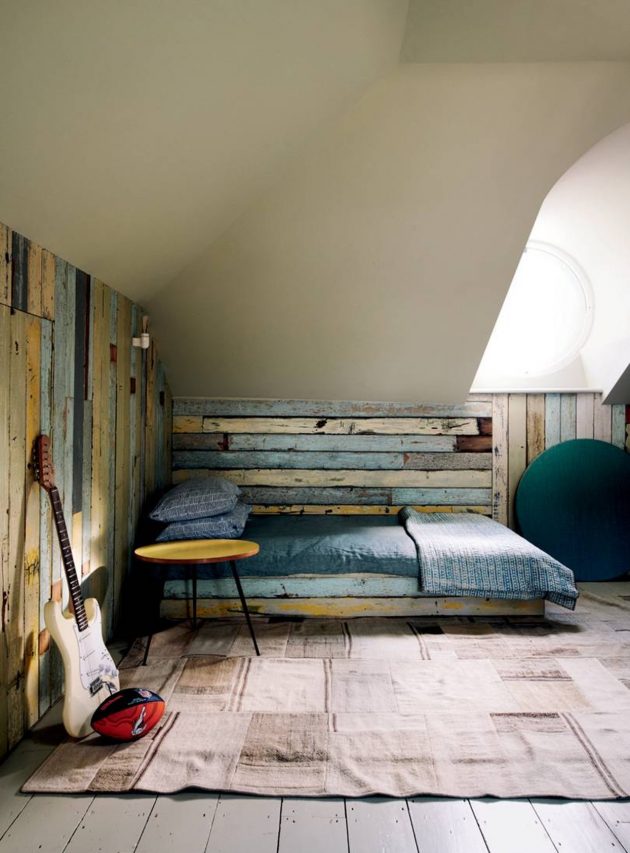 Hang unique wall arts
No matter what your loft is going to be like, you will need wall art decorations to create cohesion in the space. Fortunately, you have endless options to choose from that will seamlessly blend with the interior and make the room more visually appealing.
For example, instead of buying large-scale art, you can paint your own abstract art using colors that match the rest of the decor. The good thing about this is that you don't need any previous painting experience, so use your imagination to whip up your own multicolored, beautiful wall art.
If you are turning your loft into a playroom for your little ones, consider hanging posters of their favorite cartoon characters or create a chalkboard wall where they can draw anything they want.
Play with lighting fixtures
Since your loft conversion is in an attic, you will need lots of light to brighten up the space. Whether natural or artificial, you have plenty of excellent loft conversion lighting ideas to choose from depending on the room's needs and your interior design preferences.
The best choice for loft room lighting is natural light and it can come in many forms. Installing roof light windows is one of the most budget-friendly options for homeowners. Not only do they let in plenty of natural light due to the angle of installation on the roof, but they are also visually interesting.
As for artificial lights, you can consider installing spotlights, wall lamps or LED strip lights. All of these will light up the space while creating a welcoming atmosphere.
Beautify with ornaments
In order to complete your extra living space, you will need to beautify it with ornaments. From greenery to baskets to souvenirs, you can implement any type of decorative item you like that will speak volumes about you and your family while perfectly fitting into the interior.
For example, if you are turning your loft into a living room, you should consider adding houseplants. There are numerous indoor plants such as the snake plant and calatheas that are low maintenance and require minimal light to survive in such lofts. Despite being minimalist, they can still add style and depth to the room.
Other decorative items you should consider incorporating in your loft include multicolored pillows, a patterned rug, candles and throws.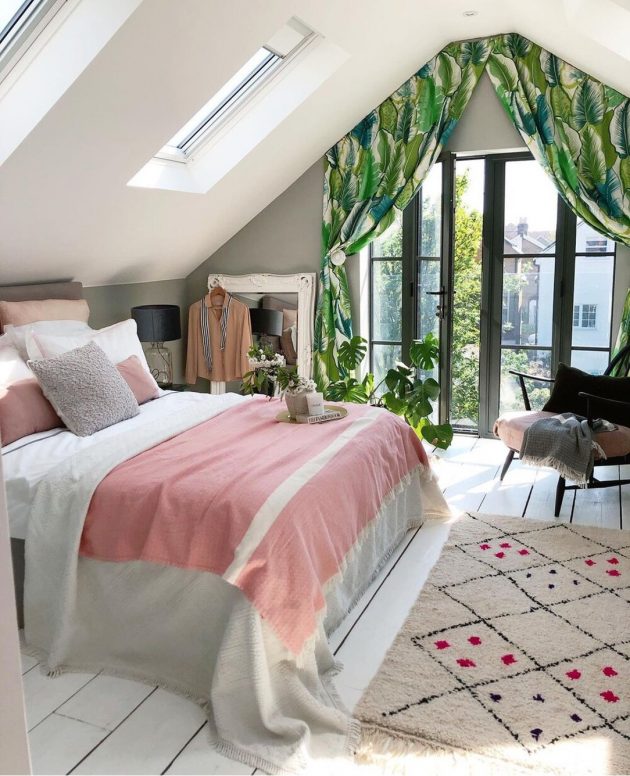 Final thoughts
If you need more space in your home, then converting your attic into a loft should be your top choice. Whether you want to create the perfect retreat for your family or a multifunctional playroom for your kids, loft conversions are an inexpensive way to add extra room in the house. And in order to make it practical, comfortable and stylish, make sure you borrow some of our affordable interior design ideas to put together a beautiful loft.