As you contemplate listing your home for sale, whether to renovate or not is often the first consideration. Minor enhancements can yield significant returns, and it's always more satisfying if these upgrades are well-thought-out rather than impulsive. Home improvements can potentially boost your property's value by 20% to 25%. The most efficient strategy to augment your home's value involves devising a plan for small, cost-effective modifications. After formulating a structured list, review your available budget.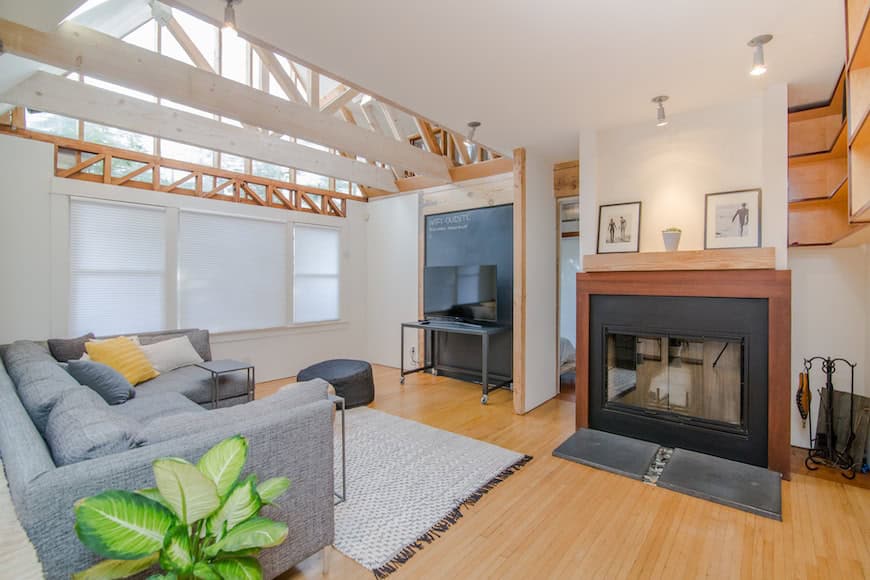 1. Improve your Curb Appeal
Enhancing your home's curb appeal is a surefire strategy to increase its value. The first impression of your property, forged within 30 seconds, can significantly influence a potential buyer's interest. If your home's appealing exterior increases the chances of your interiors being viewed positively and topping a buyer's choices.
The process of sprucing up your yard and home entrance does not require much apart from effort and enthusiasm. Moreover, it offers excellent return on investment. Here are some key tasks to boost your curb appeal:
Trim excessively grown shrubs and plants. Generally, homes that aren't brand new tend to have an abundance of greenery rather than a lack of it.
A few months before listing your home for sale, apply a weed-and-feed product to your lawn, provided the season allows. This helps maintain a lush, green lawn that enhances the overall appearance of your property.
Rent a power washer for a day to clean sidewalks, walkways, decks, and the exterior of your house, if required. This removes accumulated dirt and mildew, which otherwise might give prospective buyers an impression of poor maintenance.
Prioritize painting your front door and replacing an old, worn-out door handle if you're short on time or resources. Since the door is the first point of interaction, ensuring a positive impact here is crucial.
Plant budget-friendly flowers, preferably in pots, if there aren't suitable garden areas. Vibrant hues from these blooms add a welcoming, homely touch to your property.
2. Keep Up With Routine Upkeep and Repairs
Maintaining your home regularly and addressing necessary repairs is a well-established method to enhance its value. Prospective home buyers often hesitate to invest in a property that may require frequent upkeep or the replacement of significant parts.
While minor repairs may appear insignificant, they can cumulatively create a negative impression if overlooked. Conduct thorough inspections of all rooms and identify any items that need fixing. Promptly addressing issues such as a leaking roof, rotting wood, or mold presence is crucial. If you're not confident handling these repairs, consider hiring a professional handyman for a day. This approach ensures the job is done correctly and contributes to your home's overall value.
3. Any Soiled Rugs or Carpets Should be Replaced
Consider evaluating the condition of your home's flooring. Old and worn-out floors can make a home feel outdated, and potential buyers may be deterred by the prospect of having to replace all the flooring upon moving in. Refreshing your home's aesthetic with new rugs or carpets is a simple and cost-effective solution.
Substituting worn-out tiles can be expensive, but introducing vibrant, color-coordinated rugs or carpets can instantly rejuvenate your home's appearance. This not only enhances the visual appeal of your home but could also significantly boost its market value.
4. Think About Working with a Stager
Considering the engagement of a professional stager could significantly enhance the appeal of your home, particularly if you're not naturally inclined toward interior design. The expertise of a stager lies in understanding spatial psychology which is crucial when presenting your home to potential buyers. They can effectively highlight the most attractive aspects of your property while subtly downplaying any less appealing areas.
Staging enables buyers to envision living in your space, giving them a positive perspective of your home. You can think of every house viewing as a first impression; as the saying goes, you only get one chance to make a good first impression.
5. Remove Clutter and Clean
Enhancing the worth of your property can start with a simple step – reducing the volume of items within your house. The tasks of decluttering and cleaning, though they may appear mundane, are effective yet cost-friendly strategies to elevate your home's value. For instance, HomeAdvisor states that the average cost for a professional cleaning service for a four-bedroom house is around $200 to $225.
However, if you want to save some funds, you could always undertake the task independently. Begin thoroughly inspecting your cabinets and closets, setting aside items for donation. Proceed to clear out your drawers and other storage spaces, ensuring you only retain items that are essential or dear to you. This way, you not only create a cleaner living space but also potentially increase the value of your home.
6. Adding a Shed will Enhance Your Garden
During summer, when hot and dry winds can hinder the thriving of your garden plants, constructing a shed might be a beneficial move. This garden shed not only serves as an excellent asset but also potentially elevates the worth of your home. The addition of this storage space in your residence could be the boost your property value needs. Not only does a garden shed provide a practical solution for storing gardening tools, but it could also be repurposed into a versatile play area for kids.
7. Any Kitchen Renovation Adds Value
Often considered the heart of any home, the kitchen holds immense potential for increasing your property's value. Experts such as those on the Sell My House Fast San Antonio Texas website can help you sell your home without even doing any kitchen renovations.
Even minor kitchen upgrades can significantly boost your home's market value, providing a fresh and modern look. These could be as simple as a new wall color or a few contemporary design elements. Additional furniture, stylish racks, or even a pot rack adorned with brand-new pots can completely revamp your kitchen's appeal.
8. Give Your Home a Fresh Coat of Paint
Rooms freshly adorned with paint radiate a sense of cleanliness and modernity, boosting the overall value of your home. When choosing paint hues, it's advisable to opt for neutral shades as they tend to resonate with a broader range of people. The act of painting your home imparts it with a rejuvenated look, creating a truly delightful ambiance.
Home improvement doesn't have to break the bank; it could be the difference between a fast sale and years of waiting for an offer. Working through this list or seeking out help from professionals can go a long way when you're looking to increase the value of your home.