Architects: Aamodt / Plumb Architects
Interior designer: Jennifer Vaughn Miller
Construction: Dalgleish Construction
Location: Lake Austin, Texas
Year: 2015
Photographs by: Casey Dunn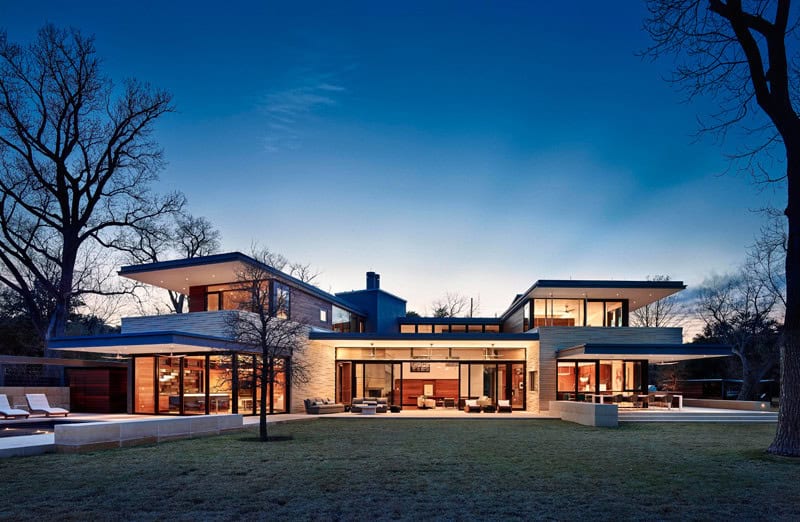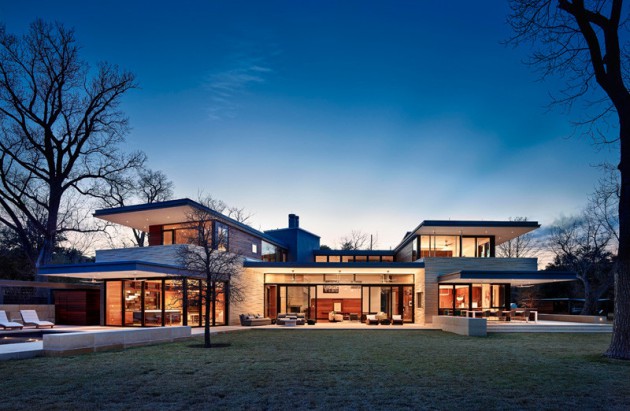 The banks of Lake Austin are the perfect place for a family home that has more than enough place to raise children and entertain guests. It is the perfect spot for a family that has strong ties to the city and love of both the diverse culture and landscape.
The home that you are going to see today is built on a flat site only twenty minutes of drive time from the downtown.
It is surrounded by dozens of grown trees that provide a canopy of shade which allows the grass below to thrive.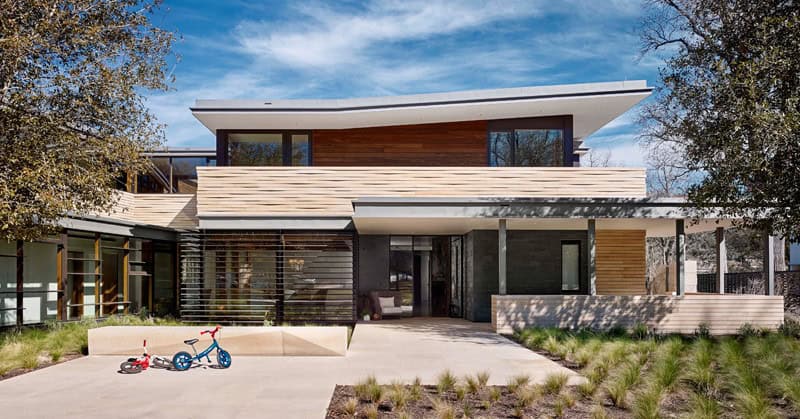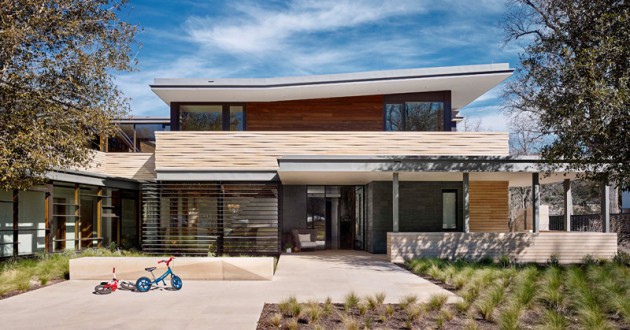 The lake is right below the residence while a canal is right on the other side which makes this residence a very good place for people who enjoy boating and fishing. An even better sight is the Mount Bonnell, a high point and landmark, which is spectacularly illuminated every evening at sunset.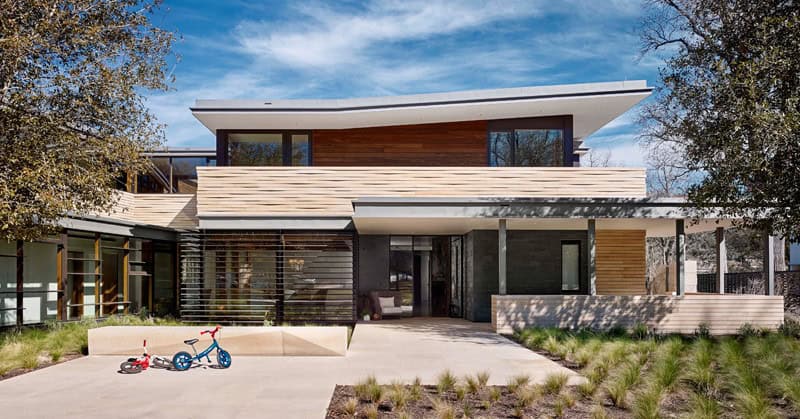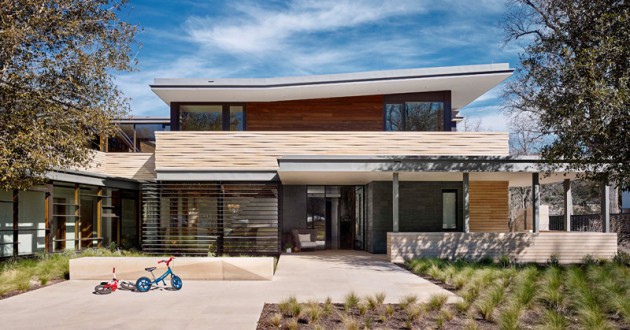 Designed by Aamodt / Plumb Architects, this house was built around the existing trees so as to not disrupt the natural landscape.
The weaving effect on the facade was achieved by using limestone cladding which results in a changing appearance thanks to the sun's continuously shifting shadow patterns.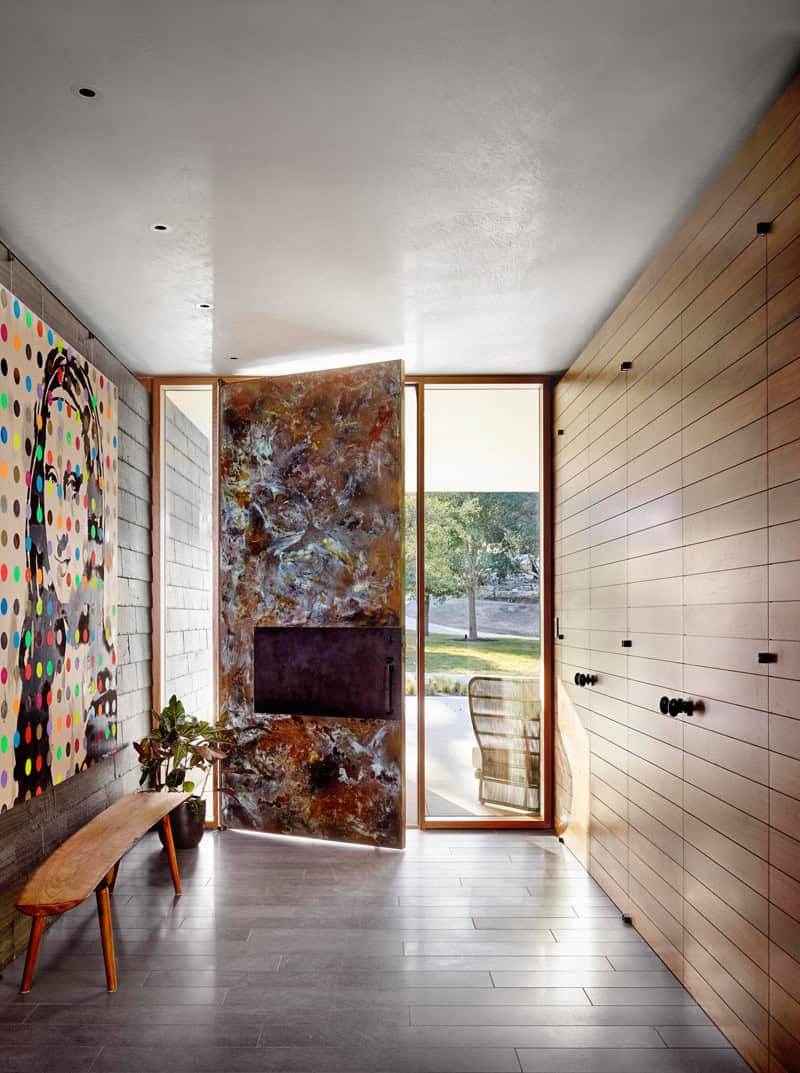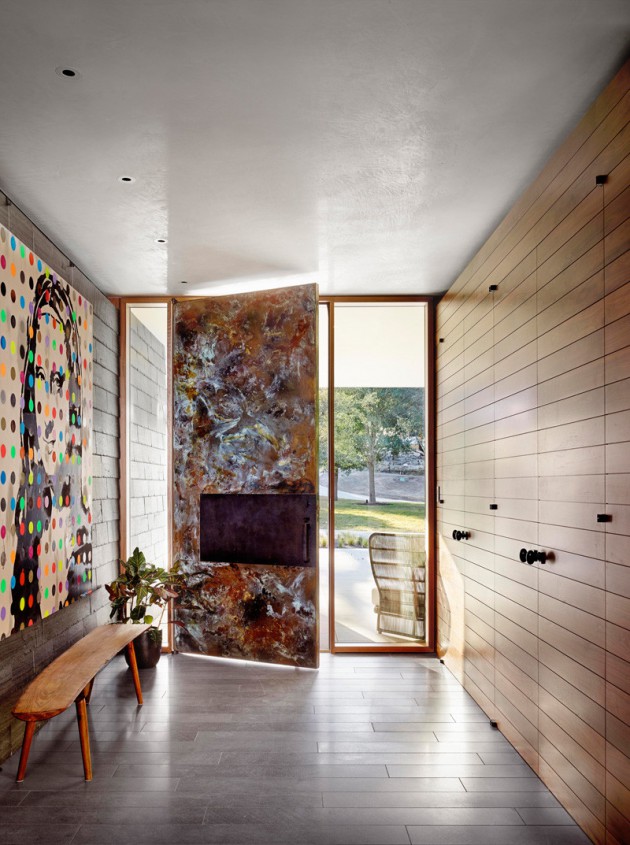 The interior is a result of Jennifer Vaughn Miller's design which upon entering the home greets you by a foyer that opens up into the various areas of the home. The stairs have been designed in a very unique way which connects the first and second floors together from both sides of the house.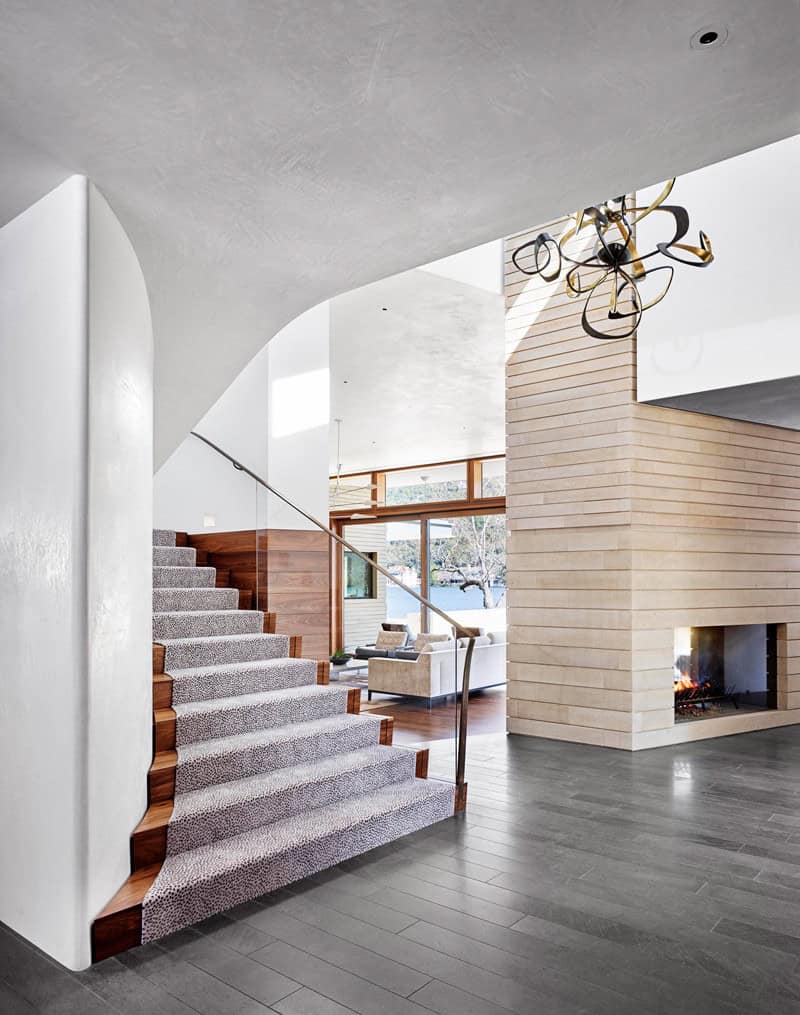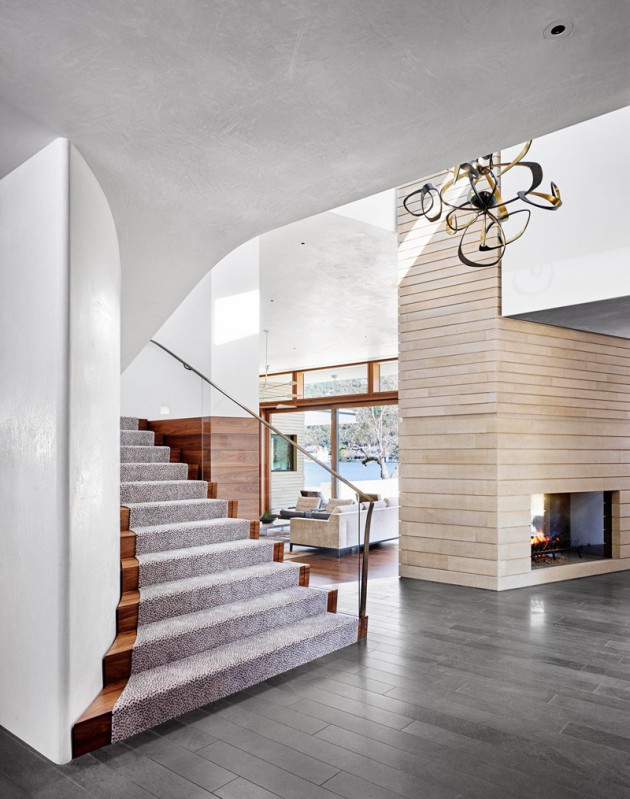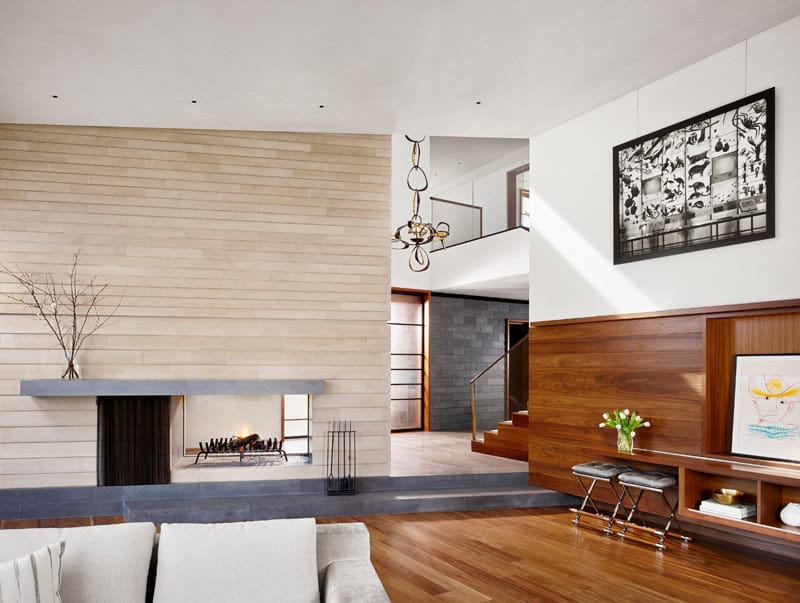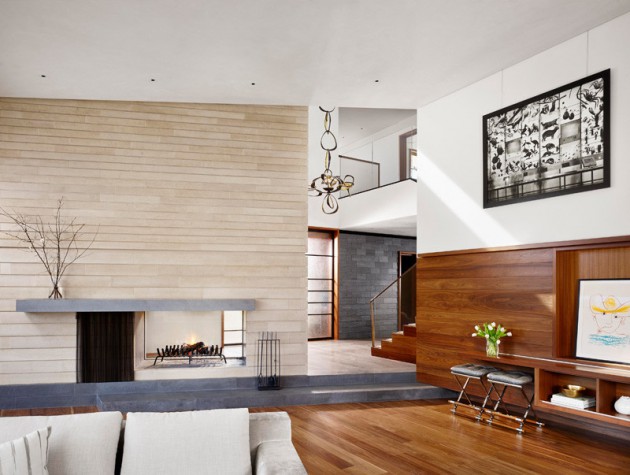 The living room is a very large area which has a fireplace and custom designed woodwork. The dining room is quite large as well. It can host an 8 person dinner with still a lot of space left unused.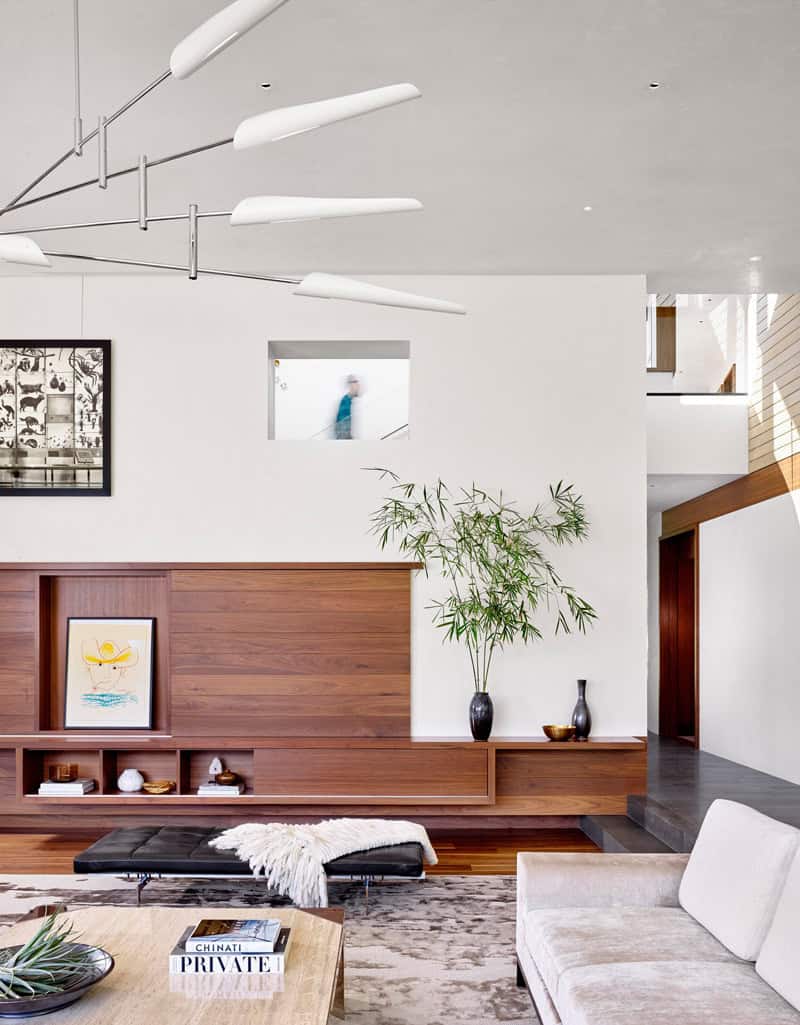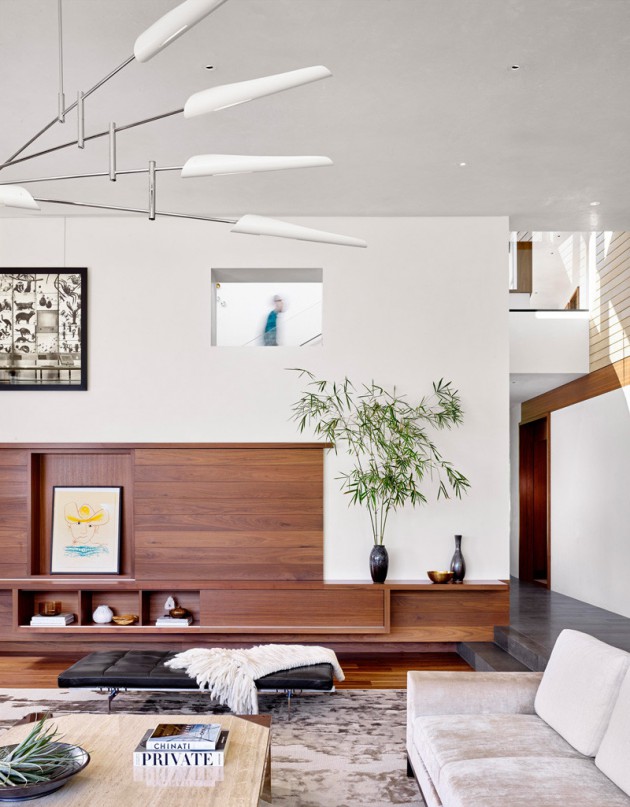 The swimming pool is a very nice sight to look at when sitting at the bar.
This estate also houses a separate guest house, a boat house, a fishing dock, a swimming dock, an entry gate and lots of landscaped areas.