Home extensions are essentially home improvements to your existing houses. They add effortlessly to the living area in a home. They are less stressful than moving homes and help you keep living in homes you have gotten used to.
Home extensions are can be carried out on a Do It Yourself basis or through the services of professional home builders such as Watara Homes. Looking for ideas on how to extend your home? Here are 7 ways to add an extension to your existing house:
1.Add A Porch
Porches are great for houses that have entrance doors opening directly into the living room. They are small extensions in front of the house. They provide extra space for the home by being the interphase between the living room and the entrance.
Porches are pretty easy to build. They require little or no planning permission as long as they are kept as simple as possible. They typically consist of bricks, glass windows, and a door. More sophisticated homeowners can upgrade their porch to whatever level they deem fit with extra regulation costs.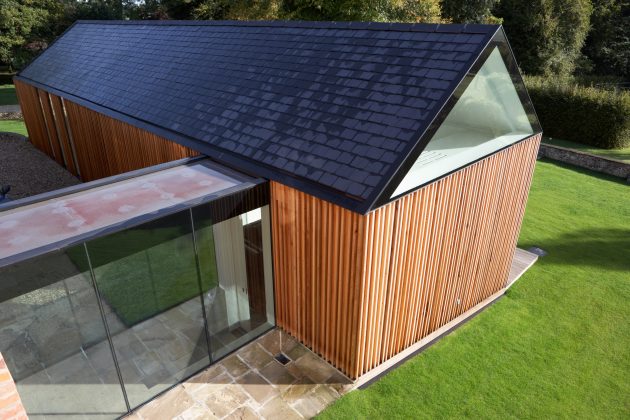 2.Add a Side Extension
Side extensions are great, where there is limited space for expansion. They can be used in creating continuous spaces or an extra room. Where there is a limited land space, a side extension can be created as an extra space to an existing one like a kitchen or a living room. The new space is then linked with the old with an expanded entrance opening.
Where there is more working land space, homeowners can create an extra room on the available space. The extra room could serve as a playroom, home office, utility room, or more. Side extensions could be strategically positioned at recess points around the house. In these areas, there is often some redundant land no one uses.
3.Add a Rear Extension
A rear extension to your home is a worthy consideration to make for your building. This type of extension is used for an easier flow from the home's interior to the exterior. They are used to extend room, living, and kitchen spaces. A continuous effect can be created in rear extensions by using bi-fold doors that open to the backyard or garden area.
4.Add a Wraparound Extension
This is a combination of the rear and side extension to an existing house. They result in both L shaped extensions depending on the homeowner's choice of wraparound extension. They are great for entire floor remodeling and open plan designs.
This type of extension allows for all the space you might need to play around with interior design and zoning. Large areas such as this often require the attention of professional services for best results.
5.Add Storied Extensions
Two-storey extensions are useful in adding some extra space to both floors of a storied building. This simple extension method is one that gives the homeowner the most significant yield in terms of space. You get to have an extension on the ground floor while you also get an extra room upstairs. Both additional spaces can be used for living spaces, bedrooms, or utility rooms.
6.Convert Your Garage
Garages often become redundant spaces around the home. Many families pack unused materials into garages, with many preferring to leave their vehicles outside the garage. This is even made worse by the fact that some garages aren't entirely detached from the home but internal.
Garages can be made more functional by converting your garage into a livable space. It requires very little construction work to be carried out. You can still make out some cozy space for your car to sit pretty.
7.Add Glazed Extensions
Glazed extensions can add more living space to homes while allowing the right amount of natural light. It also alludes to an outdoor feel than an indoor one while keeping you and your family protected from harsh weather.
They can also be used to connect spaces around the home, making two different spaces around the home into a single piece. An example is a glazed connection between a converted garage and the main house area.
Conclusions:
Adding extensions come with the perks of additional and functional spaces. To get the best results from a home extension project, it's important to saddle professionals with the responsibility of home extensions.
Just about no space around the home is excluded from extension projects. Tear down walls and add side, rear, storied, and wraparound extensions. Porches and glazed extensions are great additions to an extension project. Garage conversions are another way to get a new space around the home. For more information on house extensions be sure to visit Supa Group.